Odds Grow That South Korean Crypto Tax Will Be Postponed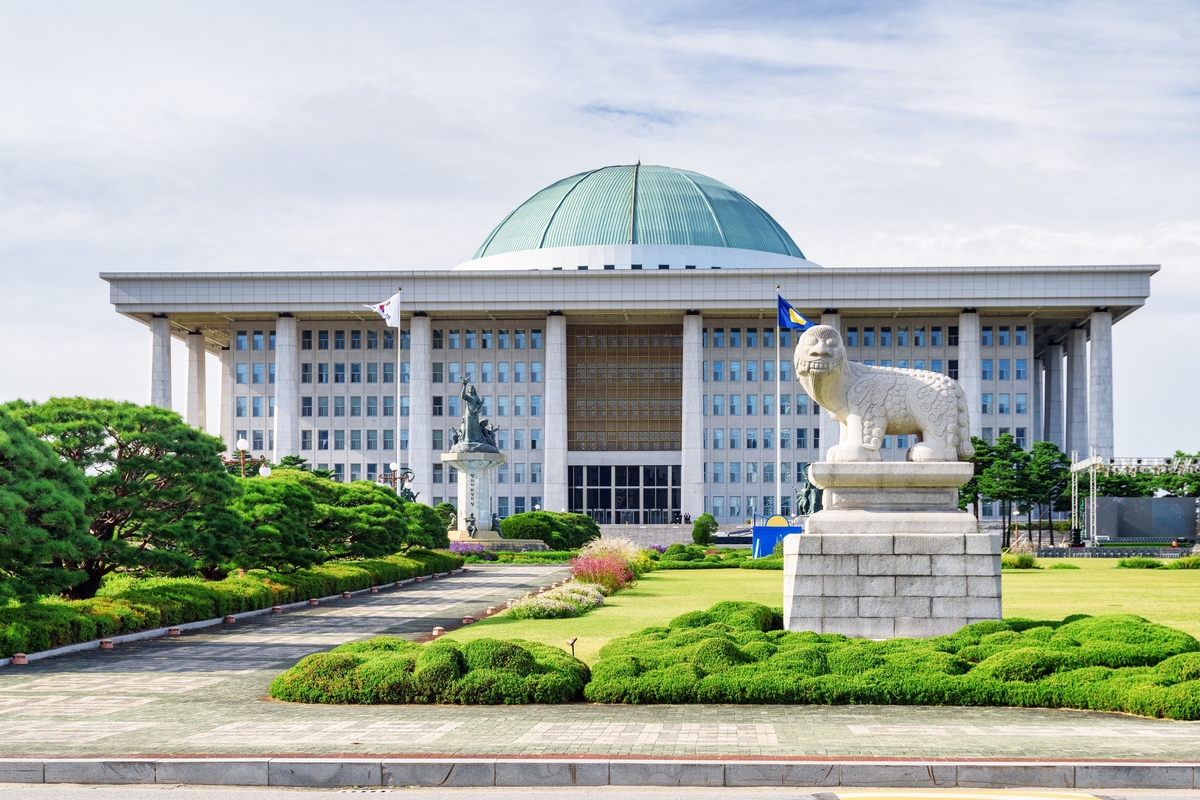 Media outlets and lawmakers have been pouring scorn on the South Korean government's much-maligned plans to introduce a tax on crypto trading from next year – with some suggesting that Seoul will have to back down from its plans.
As reported last week, the National Assembly will assess four separate private member's bills that seek to delay or amend plans to levy 20% capital gains tax charges on crypto trading profits above an annual threshold of USD 2,100 as of January 1, 2022.
The National Assembly has already signed off on the measure, although it was bundled into a range of other tax reforms. Since then, however, crypto tax has become an increasingly hot political potato. Earlier this month, the Deputy Prime Minister and Finance Minister Hong Nam-ki and Kim Dae-ji, the head of the National Tax Service (NTS) argued that there was no way to delay the new tax, despite fierce criticism from MPs.
Critics claim the tax is discriminatory. Traders are particularly irked by the threshold, as KOSDAQ stock market investors have a profit threshold of around USD 42,000.
Both Hong and Kim admitted that certain "practical difficulties" still remain with adoption, but refused to budge. Media outlets, however, suggested that their hands could well be forced by political powers stronger even than the government itself.
Chosun Ilbo reported that despite Deputy Prime Minister Hong's assertions, the sentiment in the National Assembly was that "the law will be amended in the direction of delaying the taxation of cryptoassets before the year is out due to next year's elections."
General elections in March 2022 will be followed by local elections in early summer next year – and both votes could potentially change the face of South Korean politics.
Cryptonews.com has reported that senior figures in the ruling Democratic Party have been furiously back-pedaling on crypto tax in a bid to win back support from disillusioned younger voters.
Leading candidates have also weighed into the dispute. Chosun quoted the Gyeonggi Province Governor Lee Jae-myung, one of the major candidates for the Democratic Party nomination, as opining that the "taxation of cryptoassets should be delayed by one year."
The major opposition People's Power Party appears to have smelled blood, and has been playing on the Democratic Party's division on the matter: three of the crypto tax-related bills are authored by People's Power MPs.
One of their authors, the MP Yoo Kyung-jin, was quoted as pointing out the government's lack of preparation for crypto tax. He stated:
"When I asked [the government] about what it intended to do about transactions made on overseas exchanges, the only reply I received was 'We are in discussions with major [Organisation for Economic Co-operation and Development] countries on this matter.' The tax is due to take effect in just three months."
The industry and many crypto community members appear to be rooting for one of the bills in particular: a measure proposed by the pro-crypto business People's Power MP Cho Myung-hee.
Cho has suggested not only delaying the tax's launch to 2023, but also establishing parity with the KOSDAQ trading threshold.
Per Maeil Kyungjae, Cho has argued that with crypto exchange-related legislation only recently promulgated, the new system should be given some breathing room before taxation is implemented.
But the same media outlet was less hopeful about the bill's chances of success, writing that it was "unclear as to whether the opposition will be able to pass such a bill as the government is in a position to promote the taxation of cryptoassets as planned."
However, its political affairs analysts noted that "voters aged 20-39" were paying attention to the bill's passage, and noted:
"It will be interesting to see how the bill is handled in parliament […] ahead of the Presidential elections."
____
Learn more:
- S Korean Crypto Trading Has Eclipsed Stock Market Activity by USD 389 Billion
- USD 1.8M Worth of Crypto & Fiat Remains in Limbo in South Korea

- South Korean Government Faces Raft of Crypto Tax Amendment Bills
- NFT Tax & 'Practical Difficulties' with Crypto Tax In Spotlight In S Korea

- South Korean Regulator Says DeFi and NFT Regulations Are Coming
- Local Stablecoin 'Crackdown' Builds a Case For Decentralized Money
---