NFL and Mythical Games Unveil NFL Rivals: The First Web3-Powered NFL Game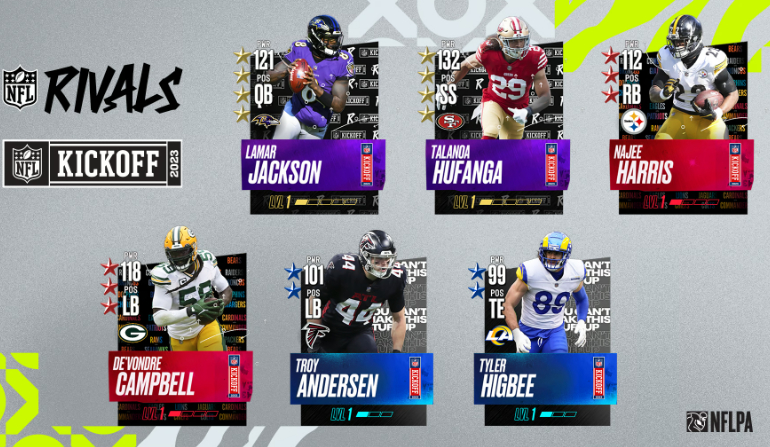 Web3 game studio Mythical Games officially launched the first Web3 technology-powered, NFL-licensed game. 'NFL Rivals'.
On August 24, the Kickoff program went live - "bringing the Mythical Marketplace to the NFL Rivals app for all players to participate in the game economy we're all building together," a blog post said.
This will be a phased release: multiple versions of the marketplace integration will be released in the coming months. In the meantime, the team will be running more tests in order to improve the game.
In this first phase, they rolled out the buy functionality in the in-game marketplace.
In collaboration with the NFL and the NFL Players Association, NFL Rivals was first released in April in early access mode - called the Offseason - to allow the team to observe the feedback and improve the game for several months.
"The incredible reception by fans during the pre-season of NFL Rivals blew us away," said Mythical Games CEO John Linden, as reported by VentureBeat.
Additionally, it was announced at the time that Mythical, "the 4th largest blockchain by monthly digital asset sales, is leaving Ethereum to launch its new Mythos ecosystem on Polkadot."
Dominate Rivals
NFL Rivals lets players step into the general manager role to build their own team. The Kickoff player lineup comprises three categories: legendary, epic, and rare.
The goal is to climb to the top of the ladder by beating opponents in games. "Own your dream team [and] dominate rivals," says the NFL Rivals website.
Users can also team up with other general managers and earn in-game rewards on the way towards the ultimate champion title.
As they play, the managers unlock football superstars and various digital collectibles, allowing them to expand and upgrade their collections.
The announcement said that users can buy player cards on Mythical's Marketplace "using the normal payment process used to buy packs in the game, using a new in-game currency called Credits."
The player card will be transferred to the buyer's lineup once the purchase is complete, while the seller gets compensated in MYTH tokens.
The prices are fixed now, but the plan is to enable bidding.
Between the soft launch in April and the official launch, the game was downloaded over 2 million times with over 15 million matches played, per G-LYFE Nation.
Meanwhile, in late June, Mythical Games raised $37 million in Series C1 funding led by Scytale Digital, with participation from ARK Invest, Animoca Brands, MoonPay, Proof, and Stanford Athletics, as well as existing investors Andreessen Horowitz, WestCap, Struck Capital, Signum Growth, and Gaingels.
The company raised $225 million in two capital raises in 2021, gaining the "unicorn" status.
____
Learn more:
- NFL, Dapper Labs To Launch New Digital Collectibles Marketplace
- Ukraine's Game4Ukraine Soccer Match Utilizes Metaverse for Fundraising

- FarmVille Creator Zynga Introduces Ethereum NFT Game 'Sugartown'
- Stepn Creator Plans to Give Away $430,000+ in Crypto to Generate Buzz for New Video Game
---