New Russian Law 'Will Dampen Public's Interest in Crypto', Says Biz Leader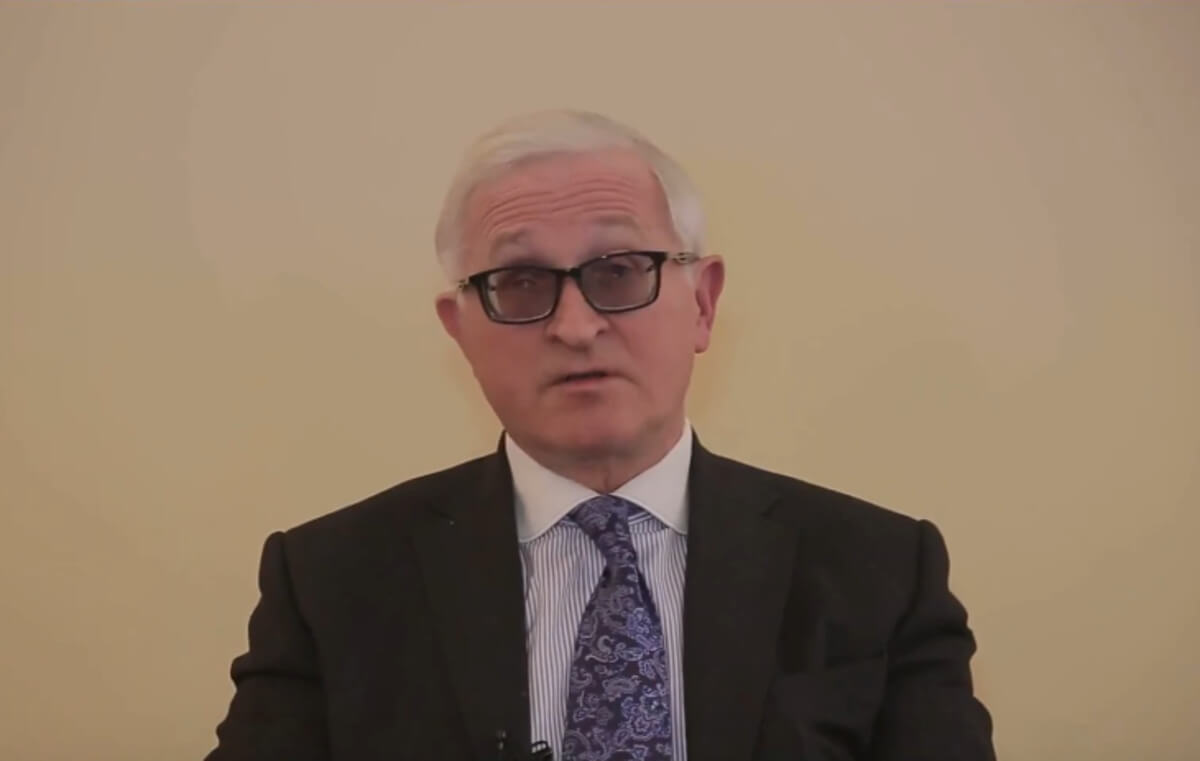 A business leader has said that a soon-to-be-unveiled Russian draft crypto regulation bill – which proposes bringing crypto into a strict regulatory framework – is effectively a way to discourage Russians from using cryptoassets.
According to Lenta, the President of the Russian Union of Industrialists and Entrepreneurs (RSPP) business pressure group, Alexander Shokhin, claimed that the bill was a "tool" that would help "reduce Russians' interest in cryptocurrency."
He added that regulating crypto, coupled with the Central Bank's plans to introduce a digital ruble, would "remove a number of issues and risks associated with cryptocurrencies."
While the bill would move crypto out of the grey area it currently occupies in the Russian legal space (tokens are not illegal, but have no legal status), it would make access to coins much more complicated: Russians would be forced to declare their crypto holdings, use only licensed and regulated exchanges that link to domestic bank accounts, and declare all transactions worth over a certain fiat equivalent amount.
They would also be blocked from using overseas trading platforms.
The main architect of Russia's crypto legislation thus far, Anatoly Aksakov, the State Duma's Chairman of the Committee on Financial Markets, has claimed that the bill – set to be unveiled late next week – will pass before the end of the first half of this year.
If a consensus has indeed been reached among the legislators and regulators charged with forming a national crypto policy, the bill will likely pass unopposed through the Duma, where it will need two readings before it can be published in the official gazette and promulgate.
Per Tass, Aksakov indicated that the document was ready, but needed fine-tuning before being made public. He stated that "in the near future," a "fairly consolidated document" would be ready – but claimed that the likelihood was that the bill would pass in the coming month.
The finance ministry has opined that officials should allow a grace period before the state starts taxing crypto, arguing that the necessary apparatus should be set in place, and hinting that crypto traders will need time to adjust and prepare for tax measures.
Interfax reported that Ivan Chebeskov, the ministry's director of financial policy department, stated:
"We understand that we must act in order to encourage citizens to move into [an above-board scenario] in terms of not hiding their savings. For some, taxation-relatedd [fears] may be a reason not to disclose their holdings. Therefore, we are now discussing the matter."
The director added that a "transition period" could help "serve as an incentive to declare [crypto] holdings."
Meanwhile, leading Russian MPs are continuing to push for mining legalization and regulation.
EADaily reported that Anton Tkachev, a member of the Duma's Committee on Information Policy, Information Technology and Communications, called on the government to declare crypto mining to be an officially recognized business activity and start levying taxes on the sector.
He stated:
"We propose officially declaring mining to be an entrepreneurial activity. We want to subdivide it into two parts: industrial mining and private mining, the latter of which can be [considered] as a form of individual entrepreneurship or self-employment.
Tkachev opined that taxes on miners should emphasize "convenience and profitability" – both for the state and miners.
____
Learn more:
- Russian Government Set to Launch Bill that Calls Bitcoin & Crypto a Currency Analogue
- Russia Plans to Allow 'Non-Residents' Access to Crypto Platforms, Helping Bitcoin Miners Sell BTC

- Russia Plans Up To USD 13.3B In Crypto Taxes
- 'Powerful' Resistance Money Gets Traction as Bitcoin & Crypto Donations Soar in Ukraine Amid Conflict With Russia

- Crypto Tax Trends in 2022: Increased Reporting, Updated Rules, and a Wealth Tax Debate
- 1B Crypto Users, Friendlier Regulations, Countries Adopting Crypto - Crypto.com's 2022 Predictions
---