New Crypto Unicorn, DAO Hack, Police Seize USD 9.5M in Ethereum + More News
Get your daily, bite-sized digest of cryptoasset and blockchain-related news – investigating the stories flying under the radar of today's crypto news.
____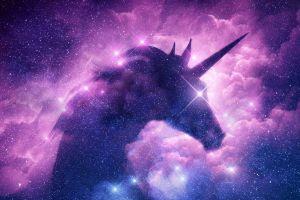 Investments news
Crime news
DAO Maker confirmed that they "faced malicious use of one of our wallets with access to admin privileges" today and "the hacker was able to siphon approximately USD 7m, until our security team was able to trace, contain and stop the drain of funds." According to the team, a total of 5,251 users were affected, losing USD 1,250 on average per user. "Over the next five days, DAO Maker will devise a set of solutions to alleviate the incurred damages," the team behind the decentralized autonomous organization added.
A sum of USD 22.25m was seized by specialist officers from Greater Manchester Police's Economic Crime Unit, after intelligence led to the discovery of USB sticks containing USD 9.5m worth of ETH, the police announced today, adding that a further USD 12.7m in an unspecified form were found "a few days later." "Victims based in the UK, United States, Europe, China, Australia and Hong Kong had deposited money, including life savings, into what they thought was an online savings and trading service using Binance Smart Chain. <...> The scammers operating the service waited until a significant amount of money had been deposited, before shutting down their website and transferring the funds into their own accounts," the police added.
Exchanges news
DBS Vickers, brokerage arm of the DBS Bank, is working towards obtaining a digital payment token (DPT) services licence from the Monetary Authority of Singapore, per Regulation Asia. Once licensed, DBS Vickers, as a member of DBS Digital Exchange (DDEx), will be able to directly support asset managers and companies to trade in DPTs through DDEx, it added.
DeFi news
Swiss bank SEBA Bank has announced that it is expanding its decentralized finance (DeFi) offering with support added for AAVE and chainlink (LINK). Institutional investors using the platform will now be able to use these coins for investment, custody, and trading.
DeFi incubator Web3 Foundation has announced they have signed on a total of 300 projects. Almost half cover runtime modules and development tools, while the remainder includes wallets, user interface (UI) development, tooling, cryptography, bridges, and more.
Decentralized exchange Mango Markets, based on Solana (SOL), has announced they have raised USD 70m in a "fair token launch" of their governance token MNGO. The token will let its holders participate in the decentralized autonomous organization (DAO), with the power to propose upgrades to the protocol as they see fit.
Mining news
Blockchain applications company Powerbridge has announced their plans to invest and engage in BTC and ETH mining with planned operations globally. The company has assembled a team of crypto veterans, and they added that their mining operations would be based on clean energy.
Mawson Infrastructure Group Inc., a digital infrastructure provider with diversified operations across Bitcoin mining and digital asset management, said it has purchased an additional 17,352 of Canaan's latest generation ASIC Bitcoin miners, adding over 1.5EH to Mawson's existing operations. The value of the deal was not disclosed.
Tax news
Crypto asset platform Crypto.com has announced the launch of their free Crypto.com Tax service in Australia, following the US and Canada. Crypto.com Tax enables users to generate tax reports, including transaction history and records of capital gains and losses, as well as other crypto-related taxable and non-taxable transactions, they said.
Altcoins news
The Kin Foundation released their new strategy, saying that "Over the past few months, they have been working on reshaping a new Kin Foundation with the right resources and priorities to support the growth of our ecosystem." They said that they "will continue making it easy to build with Kin via increased simplicity of our SDK's," and they are "starting to increase the level of self-service capabilities once a developer hits our website." "Kin will find itself integrated into innovative use cases that augment the user experience," they said announcing "the Kin Rewards Engine" that should help reward developers.
---