The Metaverse Is Changing – Don't Miss Out on This New Crypto Game With Potential to Overtake The Sandbox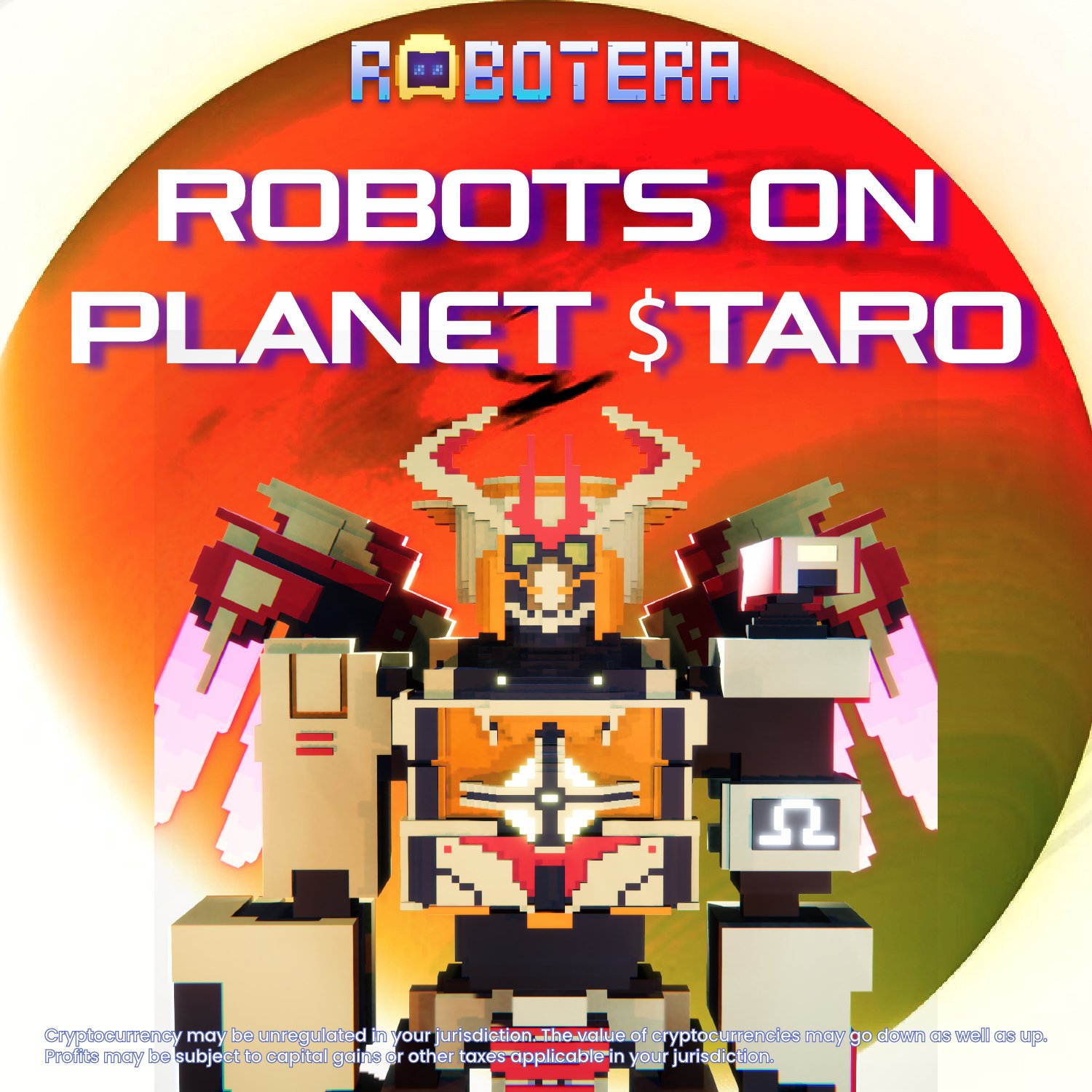 The metaverse represents a digital realm meticulously designed to fuse our physical existence with the virtual world, fostering a vibrant community where individuals can engage, collaborate, transact, and unwind.
Even in its infancy, the digital cosmos has experienced remarkable expansion, with projections estimating its value at a staggering $996.42 billion by 2030.
This meteoric rise has catalyzed the integration of the metaverse into numerous cryptocurrency ventures, one of which is RobotEra.
This trailblazing gaming platform combines the metaverse landscape with a play-to-earn (P2E) model, delivering a truly immersive experience for players worldwide.
With its enthralling sandbox-style environment and vast potential capabilities, RobotEra has piqued the interest of both the crypto and gaming sectors.
The platform's native currency, $TARO, is presently in presale, having already garnered over $1.13 million from early adopters, reflecting the substantial enthusiasm and support from global investors.
The Emerging RobotEra Metaverse Ecosystem: Set to Dethrone Sandbox as the P2E King
RobotEra is a decentralized metaverse-based gaming project that creates an immersive virtual planet where players can buy lands, build real estate, interact, and collaborate to create a habitable multiverse.
The platform incorporates a novel play-to-earn (P2E) mechanism to encourage users to explore its built-in metaverse world to create a new universe with real-life capabilities.
The exponential rise of RobotEra has piqued the interest of gamers and investors as it is estimated to dethrone existing metaverse-gaming platforms, notably The Sandbox.
Like The Sandbox, the game project embeds building concepts where players can seamlessly buy lands and construct their innovative designs as buildings.
RobotEra features a virtual universe called Taro.
However, a group of robot avatars attacked dwellers in a bloody war, causing ruins that made its environs inhabitable.
The game tasked players with constructing new infrastructures similar to the real world and making its environs habitable again.
Represented by non-fungible token (NFT) based robot avatars, players can access the virtual planet, interact, showcase their creative skills by setting up explicit structures, manage lands and buildings, and collaborate with other players in the multiverse.
One factor that sets RobotEra from competitors like Sandbox is its "Robot Companion" incorporation.
To achieve a set task or build development faster, RobotEra provides robot companions.
These companions are designed to be loyal and dependable allies who can join forces to build estates and turn Taro into a habitable planet.
Apart from its immersive metaverse experience, RobotEra offers users a myriad of potential opportunities to earn commercial ventures, making it the hottest P2E project in the industry right now.
A Spate of Potential Opportunities to Earn Financial Ventures
RobotEra presents an awe-inspiring multiverse, connecting diverse worlds and players for an engaging, cooperative experience.
The project pledges to reward players with substantial commercial benefits in return for their time and effort spent in the metaverse.
All assets within RobotEra utilize the Ethereum NFT network, enhancing their value.
Players can trade robot avatars, companions, land, buildings, and other in-game assets on the platform's marketplace, earning $TARO in the process.
Furthermore, members have the option to rent out their infrastructure and receive $TARO payments.
Various establishments, such as factories, cinemas, bars, and museums, can be made available for community rewards at a negotiated fee.
Users can stake their $TARO earnings for passive income generation, showcasing the boundless opportunities within the RobotEra ecosystem.
Importantly, the platform incorporates a decentralized autonomous organization (DAO), eliminating centralized leadership in favor of a community-driven approach.
$TARO holders can propose new ideas and cast votes for or against suggestions related to collaboration, innovation, and more.
Buy $TARO Today – $1.13 Million Raised So Far
At the heart of the RobotEra metaverse universe is the $TARO Token.
The native crypto powers all transactions and payments in the gaming ecosystem and is dubbed the next biggest metaverse token.
RobotEra's unique gaming structure and myriad commercial venture opportunities have permeated the crypto sphere.
On presale, $TARO has raised $1.13 million from early adopters, demonstrating red-hot traction from global traders.
The crypto token is currently selling for $0.020 USDT.

However, the price of TARO will increase to $0.0225 USDT once the second stage commences.
Disclaimer: The Industry Talk section features insights by crypto industry players and is not a part of the editorial content of Cryptonews.com.
---