'Market-led' Currencies Can Live Alongside Digital Euro – ECB Board Member
Disclosure: Crypto is a high-risk asset class. This article is provided for informational purposes and does not constitute investment advice. By using this website, you agree to our terms and conditions. We may utilise affiliate links within our content, and receive commission.
While global regulators are warning about the risks of cryptocurrencies and private money initiatives such as Facebook's Libra, a member of the Executive Board of the European Central Bank (ECB) made a somewhat surprising statement in support of "market-led initiatives."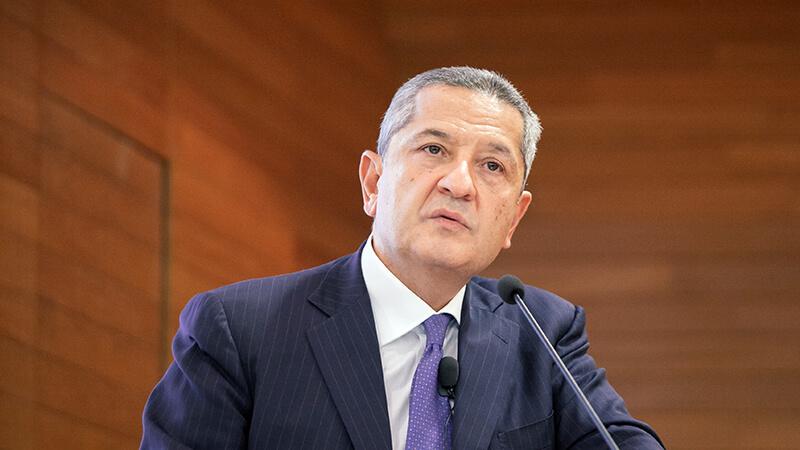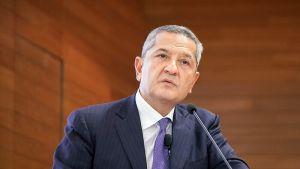 In a recent blog post, Fabio Panetta emphasized that the ECB is looking into "possible future avenues by assessing the case for issuing a "digital euro"." He added that there is a high-level task force exploring both the benefits and the disadvantages of introducing a digital currency that intermediaries or possibly citizens could eventually use via electronic devices for every-day spending.
"However, our analysis of the opportunities and challenges of central bank digital currencies – which will consider the experience of the COVID-19 crisis – should not discourage or crowd out market-led initiatives aimed at introducing private electronic means of payment with similar features in terms of user needs," he stressed.
Panetta also served as Senior Deputy Governor of the Bank of Italy before joining the Executive Board at the ECB. Coincidentally, a recent survey showed that Italians are among the biggest crypto believers in Europe.
Meanwhile, the statement is placed in the context of the growing demand for efficient, safe, easy-to-use, and low-cost electronic payment solutions amidst the ongoing coronavirus pandemic and lockdowns across Europe and the world – which might be here to stay for a while. Regular consumers need to be able to get money, as well as send it to their families and friends, or use it to purchase products online. Such payment systems are also necessary to "quickly mobilize the resources made available to support small companies, self-employed workers and social institutions," Panetta said.
But he also pointed out that this is not a novel approach for the ECB, stating that the bank had been stressing the need for Europe to "supply fundamental services such as electronic payments autonomously, in order to strengthen its sovereignty in the global economy," even before the pandemic. An eventual digital euro is one potential path towards making this happen, which, as said, is still being looked into. But in the meantime, Panetta said that the goal of the Eurosystem's retail payment strategy is "to foster pan-European market solutions" for instant payments at both the point-of-sale and online payments.
Meanwhile, last week, the Dutch National Bank (DNB) admitted that some parts of Bitcoin's underlying technology could be used in creating a new type of currency. DNB stressed that "the Netherlands provides a suitable testing ground for such an experiment," and is "ready to play a leading role."
Learn more: Can CBDC Help Recover From Coronavirus Recession And Lead To Bitcoin?
Cash demand
Another point the ECB Executive Board Member touched upon is people hoarding cash in the time of crisis. There was a spike in demand for cash once the pandemic started spreading across the continent, which the weekly increase in the value of banknotes in circulation almost reaching the historical peak of EUR 19 billion (USD 20.65 billion) mid-March. The increase reflects higher spending in supermarkets and shops, as well as "people's impulse to hoard cash during a crisis," which is not a new phenomenon. Already in early April, cash demand returned to normal levels, while several countries reported below-expected cash withdrawals for the time of year, which is partly due to the lockdown, explained Panetta.
As to how the ECB is dealing with this, he said that "the Eurosystem – the ECB and the 19 euro area national central banks (NCBs) – plans the activities related to the cash supply chain (production, storage, distribution and re-circulation) well in advance," thus being "well-prepared to ensure the continued availability of banknotes in crisis times." The NCBs have large stocks of cash, including a strategic contingency stock to cope with unexpected developments, and these stocks are continuously monitored, he adds. Nonetheless, given the major barriers the lockdowns pose, the ECB is adapting their processes "on an ongoing basis to ensure that the banknotes supply chain remains intact," such as intensifying the virtual contacts between the ECB as coordinator and the NCBs, as well as at national level, between the NCBs and external partners (e.g. cash-in-transit companies and banks).
As reported, the "central bank of central banks" – the Bank for International Settlements (BIS) – and multiple analysts think that the fear of the coronavirus transmission via cash and banking cards may shorten the road to CBDCs. Both the BIS and the ECB through their respective research found that coronaviruses can survive more easily on a stainless steel surface and can be transferred more easily from plastic compared to cotton banknotes. "Overall, banknotes do not represent a particularly significant risk of infection compared with other kinds of surface that people come into contact with in daily life," said the ECB, noting that their research into this continues.
___
Learn more: This Is How G20 Might Keep Crypto And Stablecoins at Bay
---