Lympo teams-up with biopharmaceutical giant GC Pharma to fight obesity
Disclaimer: The text below is a press release.
________________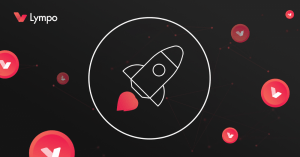 Estonian blockchain startup Lympo and the South Korean biopharmaceutical giant GC Pharma (formerly known as Green Cross Corporation) join forces to create a mobile personalized care product motivating healthier diet and active lifestyle in the fight against obesity. Lympo's counterpart for this cooperation is GC Healthcare, GC Pharma's healthcare subsidiary.
According to the latest studies, the number of obese people in the world has risen to 2.1 billion which is 30% of the world's population. Obesity-related diseases are the No. 1 cause of death globally with obesity rates growing every year. Most of the risk factors can be eliminated with more physical activity and a healthier diet.
"Lympo has shown outstanding exercise motivation effect. So we began cooperation to create more personalized and effective personalized care services," says Dokyu Jeon, CEO at GC Healthcare.
Personalized diet and exercise programs are no big news, however, this one is different. Instead of coming into old-fashioned PDF and becoming just-another-thing-you-forgot-to-read the program will be available on the Lympo app divided into small daily tasks. Those tasks later become gamified challenges and users can receive real value awards for completion. GC Healthcare team will make sure that every user gets a customized plan to reach the best results.
"Lympo is all about empowering people to live healthier and happier lives with the help of the latest technologies. With the expertise of GC Healthcare we will offer a superior solution that will adapt to personal needs and make healthier lifestyle fun and rewarding", says Ada Jonuse, CEO of Lympo.
Lympo app provides exercise motivation rewarding people for completing healthy lifestyle challenges for over 350,000 users who joined Lympo in 12 months since its launch in the US and South Korea.
GC Healthcare operates various medical services in South Korea, including medical checkups for corporate clients, and has the best of its league healthcare professionals' team.
Lympo and GC Healthcare will launch the first product version in early 2020.
About GC Pharma
GC Pharma is a biopharmaceutical company that delivers life-saving and life-sustaining protein therapeutics and vaccines. Headquartered in South Korea, GC Pharma is the largest plasma protein product manufacturer in Asia and has been dedicated to quality healthcare solutions for more than half a century. Green Cross Corporation updates its corporate brand as GC Pharma in early 2018. Green Cross Corporation remains the company's registered, legal name.
About Lympo
Lympo is a healthy lifestyle platform powered by user-generated user-controlled health and wellness data. Lympo users are able to use the gamified application and earn LYM tokens for building healthy habits through in-app challenges and daily tasks.
---