Lost Crypto Assets Are No More: Five Tips for Securing Your Wealth With Cold Wallet From Crypto Expert Mark Venables
Disclaimer: The text below is an advertorial article that is not part of Cryptonews.com editorial content.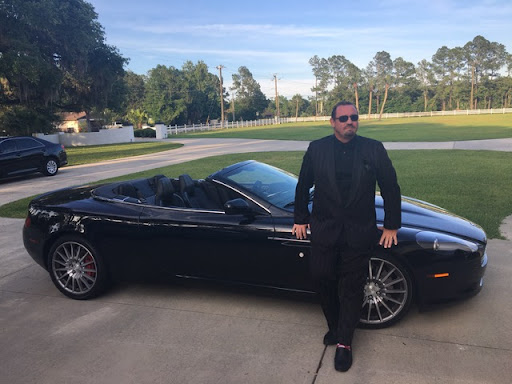 Born out of the digital era, cryptocurrencies such as Bitcoin, Ethereum, and Litecoin have been stirring a revolution, redrawing the boundaries of financial transactions, and transforming how we perceive wealth.
As cryptocurrency storms the financial world with unprecedented potential, Mark Venables is on the other side of the coin. With his wealth of experience in crypto security and his intuitive understanding of the risks involved, he is leading the charge in the battle for secure transactions.
"Like every revolution, this one comes with its own challenges," says Venables. "Hacking, unauthorized access, and even simple human error are constant threat in this realm. The sheer volume and anonymity of these transactions further exacerbate these issues, often leaving victims with little or no recourse."
What can a person, who just got into the crypto world, do to protect their hard-earned crypto assets?
Enter cold wallets — physical devices designed to offer a bastion of security amidst this digital wilderness. Often considered the 'safes' of the cryptocurrency world, they offer an off-the-grid solution to the cybersecurity problems plaguing digital assets.
"By keeping cryptocurrencies offline and secure, these devices offer a tangible touch to an otherwise intangible world," says Venables, the founder of Daytona Beach-based The Crypto Merchant – the largest reseller of crypto cold wallets in North America.
But purchasing and using a cold wallet is more complex than it may seem. There are so many different brands, sizes, and shapes to choose from, not to mention the varying technological features and levels of security each device offers. And given the high stakes of crypto investments, the importance of making an informed and wise decision about purchasing a cold wallet can't be overstated.

With that in mind, Venables has distilled his wisdom into five key points that he believes everyone should understand before diving into the realm of cold wallets.
Ensure Authenticity
"In the realm of digital assets, authenticity is key," Venables emphasizes. A cold wallet, he explains, is a physical device like SecuX, Trezor or Ellipal that offers offline storage for cryptocurrencies, shielding them from cyber threats.
However, counterfeit or tampered devices can compromise their effectiveness. That's why he advises people to buy from reputable sources such as manufacturers or authorized resellers.
Verify the Seller
Venables further highlights the importance of cross-referencing sellers with the manufacturer's authorized reseller page. This step guarantees the wallet's integrity and genuineness.
"Confirm that your seller is listed as an authorized reseller to guarantee the authenticity and integrity of the device," he states.
Identify Your Requirements
Every cold wallet is designed to cater to specific user needs and use cases. According to Venables, understanding these is crucial before making a purchase.
"Are you looking for a wallet for active trading or long-term storage? Consider who it is for, yourself, your kids, your spouse, or your grandparents." Tailoring the choice of a cold wallet to its intended use enhances its functionality and convenience.
Consider Physical Attributes
The physical attributes of a cold wallet can significantly impact user experience. Size, display, and connectivity play a role in usability and satisfaction.
"Choose wallets that align with your preferences and provide a seamless interaction," Venables encourages, proving that even in the digital world, touch and feel matter.
Stay Vigilant and Informed
Despite the high security that cold wallets offer, Venables stresses the need for continued vigilance. "Offline security that cold wallets can provide ensures utmost safety and longevity of your crypto investments," he states, but he also reminds investors to stay informed about the evolving digital asset landscape.

As we reach the end of this enlightening journey, we see that, just as crypto is redefining finance, it's also reshaping our understanding of security. It's a brave new world, yes, but it doesn't have to be a wild one when you have experts such as Mark Venables to guide you.
So keep in mind his tips on how to navigate the intricate maze of cryptocurrency security with precision and ease when buying your first or next cold wallet. Yes, this advice applies whether you are a newcomer or a seasoned crypto trader.
By considering authenticity, verifying sellers, identifying personal requirements, paying attention to physical attributes, and staying vigilant, you will be able to keep your precious cryptocurrencies safe and sound.
---