Satoshi-era Bitcoin Miner Calls Craig Wright a Fraud Using "His" BTC Addresses
It looks like, someone just signed a message calling Craig Wright a fraud by using 145 addresses the controversial Australian computer scientist Craig Wright claimed were his in the Tulip Trust, an anonymous Twitter user Zectro discovered. However, it seems that it's not Satoshi Nakamoto, who sent the message.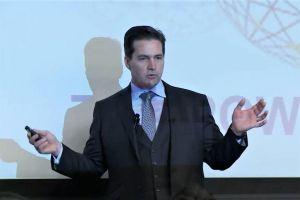 "Craig Steven Wright is a liar and a fraud. He doesn't have the keys used to sign this message.
The Lightning Network is a significant achievement. However, we need to continue work on improving on-chain capacity.
Unfortunately, the solution is not to just change a constant in the code or to allow powerful participants to force out others.
We are all Satoshi," the message said.
At least several addresses that were used to sign this message, hold the coinbase reward (BTC 50 each) for Bitcoin mining in 2009 and 2010. All these coins have not been moved since then.
Crypto industry players such as Bitmex Research, Jameson Lopp, CTO at crypto security specialist Casa, confirmed that these messages have been signed by these addresses. Both Bitmex Research and Lopp said that these blocks do not match the "Patoshi Pattern" which would indicate that these addresses might belong to Satoshi Nakamoto.
Wright previously claimed that after drug dealers and human traffickers started using Bitcoin, in his effort to disassociate himself completely from the coin, he partnered with Dave Kleiman for that purpose, put control over the BTC he allegedly mined in 2009-2010 into an encrypted file, and put that file into a blind trust (the Tulip Trust), after which the encryption key was divided into multiple key slices.
As reported last week, the long and bitter legal struggle between Dave Kleiman's estate and Wright has taken a new twist, with the former's legal team claiming Wright has the keys to an encrypted file that may contain the private keys to over BTC 820,000 – as well as proof that the duo were working in partnership.
Last week, BTC 50, minted in the first month of Bitcoin's existence and untouched for more than 11 years were moved, prompting a wave of speculations that Satoshi Nakamoto "has awakened." Following the news, BTC dropped, erasing all its weekly gains.
At pixel time (13:07 UTC), BTC trades at USD 8,781 and is down by 4% in a day. Bitcoin SV (BSV), which is backed by Wright, is down by almost 4%, to USD 185.
____
Other reactions:
---