Kraken Crypto Exchange to Disrupt Traditional Banking with the Launch of Its Own Bank for Digital Assets – Here's What You Need to Know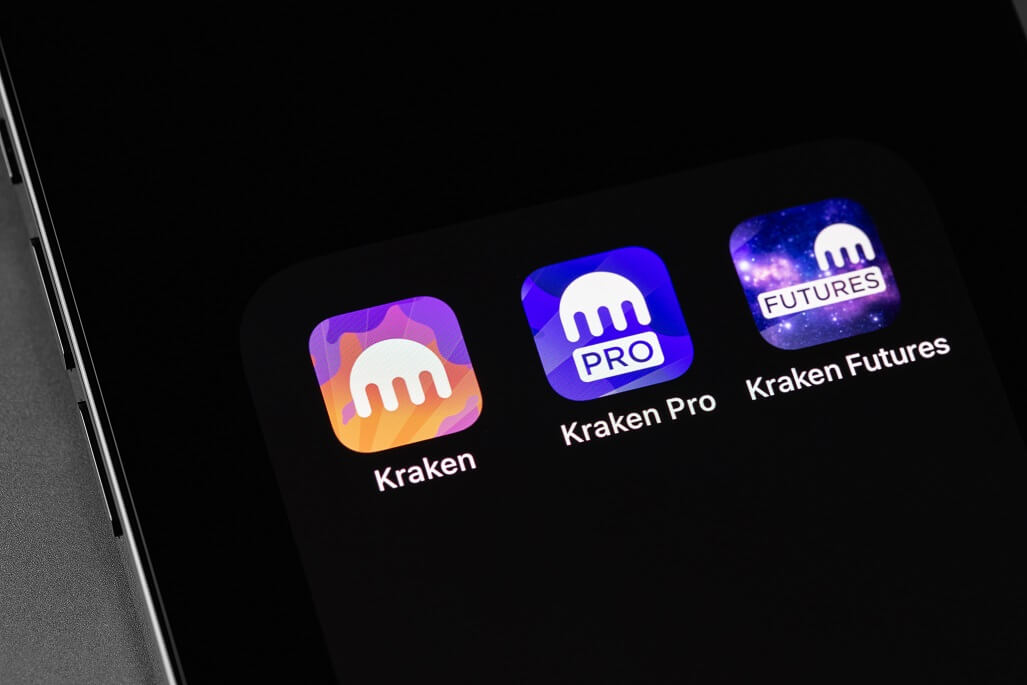 The prominent cryptocurrency exchange Kraken is making its foray into the banking industry with the establishment of Kraken Bank.
"We're building a better kind of crypto & Bitcoin bank for our clients," said the exchange on its website. The Wyoming, USA-based bank is called Kraken Financial, but "due to overwhelming demand, it will be known as Kraken Bank," it said.
It claims that Kraken Bank is designed for crypto via the Wyoming Special Purpose Depository Institution (SPDI) framework meant to enable the bank to prioritize asset custody and safekeeping.
It stated,
"We're looking into products like deposit accounts in USD and crypto assets (ex. Bitcoin), multiple funding and payments options, institutional custody products (qualified custody for advisors and broker dealers), IRAs and many more."
Furthermore, it claims it can maintain strict regulatory oversight, security standards, and data protection, arguing,
"We're willing to bet we're more secure than your current bank."
Kraken stated that all SPDI banks must keep their reserves full, meaning user money cannot be lent out without user permission. In its FAQ, the exchange further explained that an SPDI is a bank overseen by the Wyoming Division of Banking.
The investments will not be insured by the Federal Deposit Insurance Corporation (FDIC), but all assets will be available as cash or the least risky, most liquid cash equivalents, meaning that there will not be an insolvency risk the FDIC is intended to safeguard, it claimed.
"We will also maintain significant capital reserves and surpluses of our own capital to cover the full balance of all clients, even in the event of a bank run" said the company.
The first among the SPDI licenses
This move is possible as Wyoming, USA, granted Kraken a license to create a Special Purpose Depository Institution in that state. The exchange stated that,
"We're the first (ever) crypto company to be awarded a U.S. state banking charter."
Marco Santori, Chief Legal Officer at Kraken, noted the exchange's bank charter application in September 2020. "Kraken just won approval to create America's first crypto bank," he said at the time.
The exchange also added that Kraken Bank is not open yet but is on its way. The company plans to have a phased launch, adding, "we will initially focus in the U.S. roll out services to existing clients in the US, with potential international expansion in the future."
It will be an online-only mobile device service, without any in-person facilities.
Kraken further promises the promotion of digital asset adoption and improved client experience through its bank via "a more seamless" integration between crypto and the traditional financial system.
Crypto woes continue
It's noteworthy that this announcement follows a series of financial, legal, and regulatory challenges faced by numerous crypto companies. Notably, Silvergate, a crypto bank, has encountered significant issues.
In early February, the pre-market trading of Silvergate shares took a hit after reports emerged that US officials were investigating the bank's transactions with FTX and Alameda Research, both of which are now defunct crypto companies.
Silvergate was among the lenders hit the hardest by the FTX fall, suffering a bank run and having to sell $5.2 billion of debt securities at a significant loss to cover around $8.1 billion in user withdrawals. As a result, it incurred a $718 million loss, reportedly exceeding the bank's total profits since 2013.
And just last week, Silvergate announced that it could not file its annual financial report to the US Securities and Exchange Commission (SEC) on time and that it is evaluating its ability to stay in business.
It was reported soon after that Silvergate was forced to return $9.85 million to crypto lender BlockFi as part of its ongoing bankruptcy proceedings.
As for Kraken, the company reassured its users that there is nothing to worry about regarding its Silvergate exposure.
Besides Kraken, multiple other crypto companies, including Coinbase, Paxos, and Galaxy Digital, ended their relationships with Silvergate last week.
____
Learn more:
- Crypto Exchange Kraken in Hot Water with SEC Over Alleged Securities Violation – Here's What You Need to Know
- Kraken Crypto Exchange Cuts 30% of Workforce, Binance CEO Makes Indirect Tweet
- MicroStrategy Claims Minimal Exposure as Crypto.com, Coinbase, and Gemini Pause Transactions with Silvergate Bank – What's Going On?
- Silvergate in Trouble: Crypto Bank Cuts Staff by 40% Amid a 68% Decline in Crypto Deposits
- Why It Is Risky To Leave Your Cryptocurrency In Exchange
- How To Buy Bitcoin in the United States?
---