Insurance Companies Reportedly Sink Crypto Cruise Ship MS Satoshi Project
Disclosure: Crypto is a high-risk asset class. This article is provided for informational purposes and does not constitute investment advice. By using this website, you agree to our terms and conditions. We may utilise affiliate links within our content, and receive commission.
Plans by Panama-based company Ocean Builders to launch a crypto cruise ship, a floating community to host businesses including stores and restaurants that planned to accept bitcoin (BTC) from customers, were reportedly scrapped by what company representatives describe as the inflexibility of big insurance companies. (Updated on March 2, 15:26 UTC with comments from Ocean Builders.)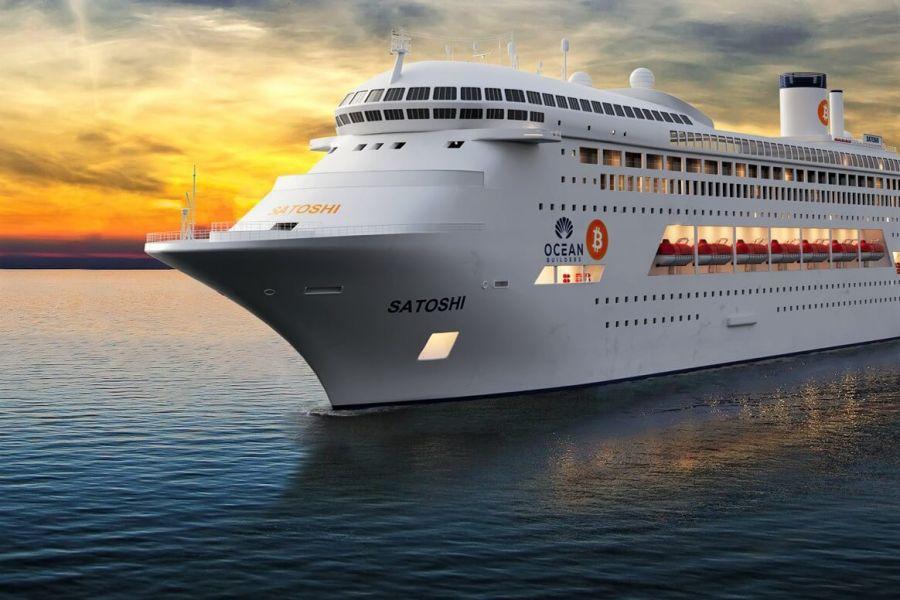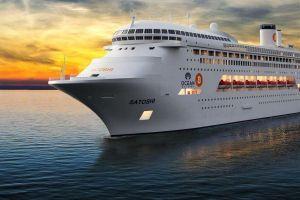 "Unfortunately, we will not be able to proceed because of archaic big insurance companies that cannot adapt to innovative new ideas," Grant Romundt, CEO of Ocean Builders, wrote in an email to investors obtained by The Wall Street Journal.
The former Pacific Dawn, a 1991-built 804-foot vessel, was to be renamed as MS Satoshi in a bid to honor the cryptocurrency's creator, Satoshi Nakamoto. But instead of becoming a floating blockchain hub anchored offshore in the waters of Panama, the vessel was eventually sold, according to Chad Elwartowski, Chief Operation Officer (COO) at Ocean Builders. This suggests that, contrary to reports by some media outlets, the ship was not sold for scrap and sent to a yard in India where it was to be dismantled.
Elwartowski told Cryptonews.com that the company sold MS Satoshi to an unnamed cruise operator.
"It is currently on the way to Malta under a new owner that will put it back in service as a cruise ship," Elwartowski said. "We had to make a quick decision just before crossing the Panama Canal. It came down to low customer demand and uncooperative insurance companies. It could have worked out if we had more time but a cruise ship burns through money quickly on a daily basis. We had one of our main investors pull out at the last minute so we needed everything to happen perfectly to be successful."
According to the COO, the whole point of the cruise ship was to get away from land and its regulations but the company found that owning a cruise ship was "nothing but regulations and people with their hands out, to the point that we really did not really 'own' the ship."
Romundt told Cryptonews.com that he was also disappointed to learn the cruise industry was among the most over-regulated industries in the world.
"The amount of red tape, and rules, and regulations that you need to comply with are staggering. It is almost impossible to be in the cruise ship business and do something other than what current regulations allow. It is an old boys network and if you're not one of the established members good luck getting anything done," Romundt said.
"We could have possibly overcome the regulatory and insurance requirements to do what we wanted to do with the ship but it would have meant months or years of legal fees as well as paying a crew of 40 people to maintain the ship and fuel which was running about USD 1 million a month altogether," he said. "We are now back to focusing all of our efforts on building our futuristic floating ocean-based smart homes at our base of operations in Panama."
As reported, the company picked Panama for the project owing to the country's crypto-friendly climate. The vessel was to become a symbol of bitcoin's rapid expansion. However, the project sank after Ocean Builders was reportedly informed by insurance companies the MS Satoshi would need to comply with maritime law requirements related to insurance, and pay premiums in fiat currency.
Last November, Ocean Builders' Facebook account advertised an auction to distribute a total of 777 cabins to prospective customers, declaring monthly maintenance fees starting at USD 570 per month combined with a monthly USD 138 payment for electricity. The same month, on Twitter, the business was inviting users to its livestream with the vessel's captain.
Cryptonews.com has reached out to Ocean Builders with a request for comment on the project's status.
____
Learn more:
– Private Jet Booking Company Claims Its Sales Grows on Bitcoin Payments
– BMW, Ford, Honda to Co-work on Blockchain-powered Car Damage History Platform
– Yacht Sale Shows Luxury Goods May Benefit from Bitcoin Price Surge
– Watch Decentralized Insurance As Another Emerging DeFi Trend
---