Huobi Announces New Stablecoin
Starting Thursday, cryptocurrency exchange Huobi will be upgrading their current HUSD solution, transitioning it from a stablecoin basket to a new, USD-pegged stablecoin, HUSD Token.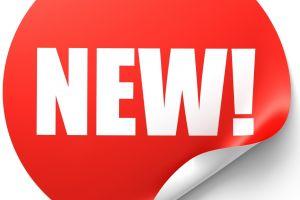 HUSD Token is issued by Stable Universal, a Huobi Global backed crypto startup, with a 1:1 USD peg. Paxos Trust Company will act as the USD asset custodian, and HUSD Token will be subject to a monthly attestations, the exchange announced today.
This U.S. dollar-backed stablecoin will be listed by Huobi Global first, but as an ERC-20 token, it will be available for listing on other exchanges, wallets, and cryptocurrency platforms as well.
"There are many users who have large USDT holdings but limited crypto to fiat options especially in Asia so having an integrated system will make HUSD a natural preferred choice for fiat onramp for users", according to the announcement.
Livio Weng, CEO of Huobi Global, said that they are looking forward to bringing HUSD "to our ten million plus users."
According to the exchange, after the transition period ends tomorrow, HUSD will terminate all transition services to PAX, TUSD, and USDC.
"If users do not transition HUSD to PAX, TUSD or USDC within the transition period [July 17-18], upon completion of upgrade, remaining HUSD residing in users' accounts will likely be upgraded to the ERC-20 HUSD Token which can support deposit, withdrawal and trading," the company explained.
HUSD deposit/withdrawal services will be re-opened and PAX/HUSD, TUSD/HUSD, USDC/HUSD trading launched after the upgrade is completed on July 22.
Meanwhile, as reported, reported that Huobi announced that it will not make a "radical" burn decision like the one their competitor Binance made, but will go for a "more balanced shift".
_____
Read more: How US Congress Can Make Stablecoins and Libra Irrelevant
---