Hope Leads To Bitcoin, New NEO, Luno Launches Savings Wallet + More News
Get your daily, bite-sized digest of cryptoasset and blockchain-related news – investigating the stories flying under the radar of today's crypto news.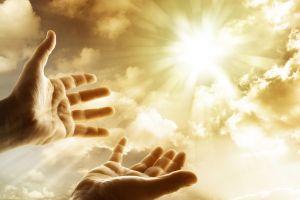 Adoption news
MicroStrategy, an American software company that used its balance sheet to buy USD 425m worth of bitcoin (BTC), has redirected the hope.com domain to educational material about bitcoin, as was announced by Michael Saylor, MicroStrategy's CEO. He added that BTC "represents hope to billions of people in need of an instrument of economic empowerment." The website contains interviews, news articles, financial information, references, etc.
California-based blockchain startup Ripple announced a USD 10m contribution to Mercy Corps, a global non-governmental, humanitarian aid organization, to expand financial inclusion globally. In partnership with Ripple and Rippleworks, a nonprofit co-founded by Ripple co-founder Chris Larsen, the NGO's investing arm Mercy Corps Ventures will support solutions that leverage digital financial technologies, such as distributed ledgers, digital assets and cryptocurrencies, in order to bring large numbers of people in emerging markets into the global economy over a three-year initiative.
Martin Köppelmann, founder of a prediction market platform Gnosis, announced that Circles, a crypto project that aims to provide a "Basic Income on the Blockchain," launched on the xDai Ethereum (ETH) sidechain. Per the project initiator's tweet, anyone can create an account and start minting their personal Circles; every account (person) mints different Circles; minting starts at 8 Circles a day today, and this is increased every year by 7%.

The iconic Berlin bar that made history by becoming the first eatery in the world to sell food and drink for BTC back in 2011 has called time – shutting its doors to customers, both crypto- and fiat-paying for good. In a tweet, Jon Matonis, the Chief Economist at Cypherpunk Holdings, wrote that the closure of Room 77 market the "end of an era," and added that owner Joerg Platzer
had announced the bar's closure to staff on October 17 – with a Reddit post to follow "soon."
Blockchain news
The NEO Foundation has discussed their plans for NEO 3, the third iteration of their smart contract-enabled blockchain, featuring file storage system, D-ID (Digital or Decentralized Identity), and a built-in Oracle. Per an open letter to the community, the team is finishing up on implementing the new governance and economic model, including a new governance committee and a voting-based incentive mechanism. They aim to invite everyone to try NEO 3 on the testnet by the end of the year, while NEO3 mainnet is set to launch in the first quarter of 2021.
South Korean chat app giant Kakao's blockchain subsidiary Ground X is set to launch a new blockchain recruitment drive, per Maeil Kyungjae. The firm stated that "after a difficult transitional phase" the blockchain industry era was ready to "begin in earnest." Ground X stated that it wants to hire blockchain and web developers "to upgrade and run" its Klaytn blockchain network, as well as project managers, business development specialists, management experts and communications professionals.
Exchanges news
Crypto exchange Luno launched BTC Savings Wallet that promises its users a targeted rate of 4% interest per annum. There are no fixed terms and no admin fees, the company said. "Almost 95% of our customers have said they want to earn interest on their bitcoin," the company said, adding that the new product "arrives at a time when traditional investments have shown vulnerability at a time of crisis." The company claims it has more than five million global customers spanning over 40 countries.
Major crypto exchange Coinbase said they "regularly" receive requests - mostly subpoenas, but also warrants, court orders, etc. - from law enforcement and government agencies to provide customer account information and financial records in connection with civil, criminal, or other investigative matters. "When these requests are valid under financial regulations and other applicable laws, Coinbase has an obligation to respond," they said in a blog post. While they said they respect the legitimate interests of authorities in pursuing bad actors, they added that the exchange will "push back where appropriate." In the first half of this year, the company received 1,914 requests, while almost 97% of them were related to criminal matters. 58% of all requests come from US agencies, 90% of all requests come from three jurisdictions: the US, UK, and Germany.
---