Gwyneth Paltrow Offers Bitcoin Investing Advice
American actress Gwyneth Paltrow is the latest in the line of celebrities promoting Bitcoin, tweeting out a Q&A with Bill Barhydt, CEO of cryptocurrency exchange Abra, from her site called Goop. Her site has supposedly evolved from a lifestyle newsletter into a "lifestyle brand" in the past 10 years of existence, but this Q&A is the first time cryptocurrencies are mentioned there.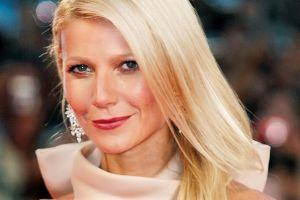 The Q&A delves into the basic questions of what Bitcoin is, how you can get some, and what gives it value. Barhydt also answers questions about other cryptocurrencies and blockchain itself for a short, simplistic overview of the topic.
On the topic of value, Barhydt explains, "Ultimately, anything has value because people agree that it has value. Government-issued money, such as the US dollar, has value because we all agree that it does, mostly because our government accepts payments of tax debts only in its own money." He also explains the unique points of Bitcoin versus fiat currencies, such as mining, the network effect and scarcity.
He adds, "Lastly, we believe Bitcoin technology will be used to enable people in developing markets to lease home electronics such as washing machines, refrigerators, televisions, etc. The buyer will simply forward a small amount of Bitcoin every week to the wallet of the seller and this will enable the appliance to function. This is not easily possible with traditional government money, and it is a powerful possibility."
Featuring a Bitcoin Q&A on Paltrow's site has the community divided. "...and people are calling this a bear market," tweeted Jackson Palmer, creator of Dogecoin, in reply to Paltrow's tweet. However, user @shillycrypto replies to him, "I genuinely hate Goop so I guess I have to sell everything now."
Goop is widely controversial and often considered a peddler of pseudoscience. From using stickers "made of spacesuits" to "rebalance energy" (which NASA debunked), over doing colonics to "remove toxins" from your body (unclear which toxins, and Mayo Clinic debunked that too), to letting bees sting you to "get rid of inflammation and scarring" (which killed a woman in Spain - and all of this is even without mentioning the jade egg controversy.
In a similar vein, Twitter user @Leishman writes, "Can't wait to buy my magic crystals with bitcoin! This is what the world needs," while @CAntkow writes, "So this explains the price dropping…"
Paltrow is also far from the first celebrity to show interest in crypto. From 50 Cent - who claimed bankruptcy - over Steven Seagal, to Ashton Kutcher, many have dipped their toes into the nascent industry. Even Kim Kardashian mentioned Bitcoin to her 114 million followers.
---