How Kim Kardashian Helps the Adoption of Bitcoin
There are so many ways to raise awareness of cryptocurrency amongst the masses. You could let people buy stuff with crypto on the world's biggest online stores, or you could build a decentralized social network where people would be in control of their data and where they could get a small cut of the revenue from ads, in crypto.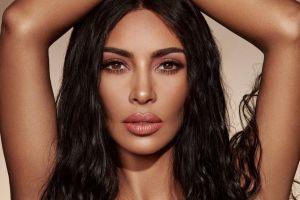 Or, you know, you could just shove a bitcoin into Kim Kardashian's hands and let her Instagram do the hard work.
That's basically what happened two days ago, during the First Annual City of Hope Charity Poker Tournament. Matthew Roszak, co-founder and chairman at blockchain technology company Bloq (among other things), gave Kim K a bitcoin to gamble with and obviously, she posted it on her Instagram story, while he took to Twitter.
______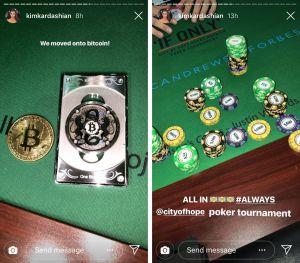 Not to underestimate Matthew and his 13,500 Twitter followers, but they are all (more or less) already acquainted with crypto. Among Kim K's 114 million followers, we bet there is at least 13,500 people that weren't aware of the revolutionary technology that cryptocurrencies are.
The move pushed Reddit (and the media, too!) into a frenzy. Crypto subreddits were flowing with creative juices, with one person commenting "This was the confirmation I was looking for that I've made a sound financial decision," while others were more interested in seeing the results.
"Kim Kardashian could be the catalyst to get this bull market going," and "This is better than you think it is," were some of the comments.
Kim may not build a super revolutionary blockchain-based product that's going to turn the market on its head, but even by mentioning it on Instagram, she's created plenty of buzz which is always good for the market.
One of the Redditors has made, perhaps the most precise of all comments:
"This was posted more times than the global market cap."
And that's what it is all about. Now let's wait for results.
---