Gaming Giant WeMade Wants to Buy Bithumb – Report
Another South Korean gaming giant has been linked with a possible deal to take over Bithumb, one of the country's biggest crypto exchanges.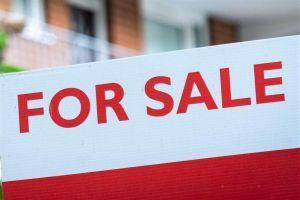 Per a report from Chosun, WeMade, the firm behind the Legend of Mir series, is the latest to express an interest in buying a stake in the crypto trading platform, whose biggest shareholder put his shares up for sale last year, as confirmed to Cryptonews.com by the brokerage Samjong KPMG.
Chosun reported that interest from the rival gamemaker Nexon's holding company NXC had become "sluggish," as had interest from the internet heavyweight Naver and global crypto exchange leader Binance, but that WeMade had "emerged as a dark horse" in the race to buy Bithumb.
The media outlet quoted an unnamed investment banking insider as stating that "foreign financial companies that have tried to take over have since withdrawn from the negotiation table."
The newspaper claimed its sources had confirmed WeMade was exploring a range of options, which could involve a purchase of main shareholder Lee Jung-hoon's stake (between 60% and 70%) in addition to a minority stake of around 10%-12% owned by the video hardware retailer Vidente.
Lee is thought to be holding out for a bid of USD 628m, although interested parties only appear prepared to spend in the region of USD 448m.
WeMade has told multiple South Korean news outlets, including Asia Kyungjae, that it had no comment to make on the reports, while a spokesperson for WeMade Tree, the gaming firm's blockchain subsidiary, also declined to comment when questioned on the matter by Cryptonews.com.
A previous report linking a third domestic gaming giant – NCSoft – to a deal for Bithumb proved wide of the mark.
However, WeMade, and in particular its WeMadeTree subsidiary, has stepped up its crypto operations in recent months. The latter operates a crytoasset that is listed on multiple exchanges both domestically and abroad, and has spoken about launching a crypto trading platform. The firm has also released blockchain gaming titles that make use of tradable currencies.
The WeMade Tree trading platform will, the company has indicated, perform as a marketplace where gamers can buy and sell in-game items, including non-fungible tokens (NFTs).
Chosun reported that a stumbling block for the deal may be the fact that Lee is looking to make a cash sale, while WeMade does not have enough liquid assets to make this happen. An unnamed industry insider stated that WeMade could attempt to get around this by attempting to organize a buying consortium.
____
Learn more:
- Sales and Income Rocket at South Korea's Biggest Crypto Exchanges
- Morgan Stanley Rules out M&A Deal for Bithumb, Binance Is 'Always Open'
- Bithumb Boss: Only 4-7 Korean Crypto Exchanges Will Survive Regulations
- IPOs, M&As, and New Token Sales To Bring Fresh Capital For Crypto in 2021
- Legend of Mir Developer Plays For Success In Blockchain Gaming Market
---