First Bitcoin's Post-Halving Day Brings Surprising Results (UPDATED)
Disclosure: Crypto is a high-risk asset class. This article is provided for informational purposes and does not constitute investment advice. By using this website, you agree to our terms and conditions. We may utilise affiliate links within our content, and receive commission.
As the Bitcoin (BTC) network is adjusting after its third mining reward halving, first signs of the falling hashrate are starting to appear as first more than 100 post-halving blocks have been mined. Some of the industry players are surprised by better than estimated results. (Updated at 18:06 UTC: updates throughout the entire text.)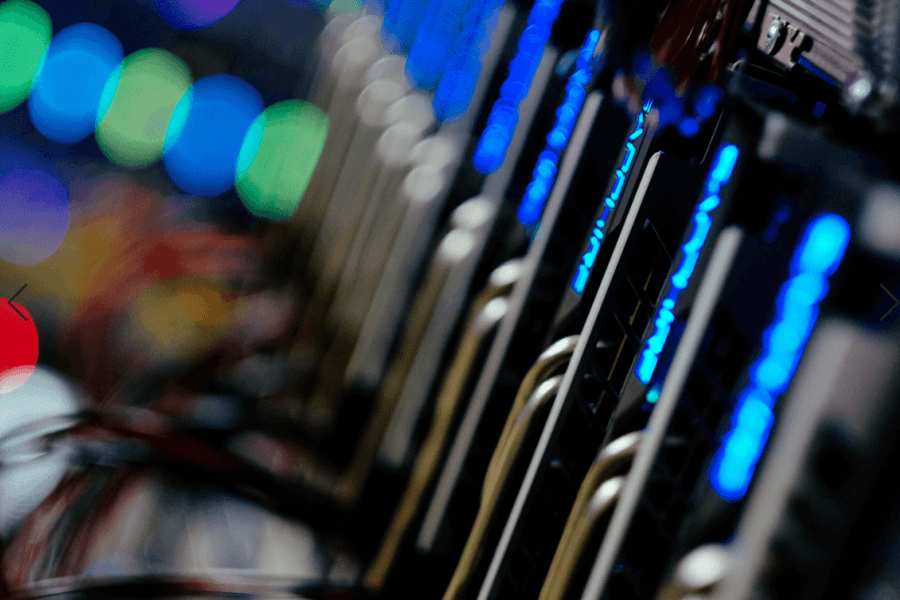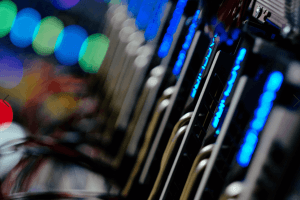 While there is no specific data point on how much hashrate has dropped just yet, Johnson Xu, the Chief Analyst at token data and rating agency TokenInsight, estimates it's around 15%. Bitinfocharts.com now shows that hashrate dropped by 12% in the past 24 hours (17:42 UTC) and this number keeps growing. Meanwhile, some of the industry players point at larger drops, stressing that it's still less than estimated.
"It seems that the total network hashrate has not dropped as much as many people were anticipating," Daniel Frumkin, Analyst at Braiins, the company behind Slush Pool and the Stratum V2 protocol for pooled mining, told Cryptonews.com. According to him, this is likely due to the fact that there was a significant BTC price drop in March which already squeezed many inefficient miners out.
"That said, the drop was still quite large — probably between 15%-20%," Frumkin said, adding that the total hashrate of their pool dropped by about 12% since the halving occurred.
As a reminder, Bitcoin Cash (BCH) hashrate, in two days after its first halving in April, dropped by 66% and remained at the similar level until the Bitcoin halving on May 11. Today, Bitinfocharts.com shows that BCH hashrate is up by 134% in the past 24 hours.
Meanwhile, Alysa Xu, Chief Strategy Officer (CSO) of major crypto exchange OKEx, said that after the Bitcoin halving yesterday, the computing power of OKEx Pool has dropped by about 13%, which is more than they expected.
"We previously estimated that the core T2T [mining machine] is a margin for other machines, that those machines perform worse than it should be shut down. But yesterday BTC price did not rise much, and some of our customers' machines were temporarily shut down," she told Cryptonews.com.
The CSO added that, as it takes time to shut down mining machines, we can expect to see more noticeable changes on Wednesday. However, according to Xu, after the price of electricity falls during the flood season in China and if mining difficulty and BTC price remain at the same level, machines such as the Innosilicon T2T, Antminer T15, and other better-performing machines should be on again.
Stable and/or bullish environment
Also, crypto market researcher Glassnode said today that Bitcoin hashrate is now largely unaffected by the halving as the hashrate dropped slightly before recovering to its previous trajectory.
"While some people have predicted that the halving will render mining unprofitable for many miners, causing mass capitulation, this effect appears to have been mitigated by global economic circumstances which make mining cheaper, such as extremely low energy prices and the devaluation of currencies in which miner overhead is denominated, for example in countries such as Russia," they said, adding that, along with Bitcoin's strong fundamentals, this suggests "a stable, if not bullish, environment for BTC over the coming months."
"The network participants need to take a bit more time to readjust their positions, thus we expect, in the coming days, there should be some volatility in the hashrate itself and especially going into the next difficulty adjustment," TokenInsight's Xu said. Major Bitcoin mining pool BTC.com now estimates that mining difficulty, a measure showing how hard it is to compete for mining rewards, should increase by 4.5% to 16.83 T, or above its March all-time high, in less than 6 days.
Meanwhile, Frumkin noted that block time leading up to the halving was well below 10 minutes as the current total network hashrate has increased since the previous difficulty adjustment, so it will have to be higher than 10 minutes in the next few days in order for difficulty to adjust down significantly.
"So far it doesn't seem to be the case, so I would expect a small difficulty adjustment — as a rough guess, maybe +/- 2%," he said.
In the 24-hour period leading to the Bitcoin halving block, the network was producing on average 1 block per roughly 8 minutes, as miners were pushing the block to be faster. However, according to Johnson Xu, immediately after the halving, miners were mining slower than before halving, at c. 12 minutes per block, while the rate increased later. Some blocks are still being found in a few minutes and less. However, "12 hours into the 6.25 bitcoin subsidy era, the average block time has returned to nearly 10 minutes per block," Xu said, noting that "the block production time could shift significantly within 6 days as miners are trying to get their head around on what's next for them."
51% attack gets cheaper but is still expensive
Another change is seen on crypto51.app, a website that tracks costs of a 51% attack on a cryptoasset network. It now shows that such an attack on Bitcoin is now around 50% cheaper than it was yesterday – one hour attack would cost around USD 387,000, or a bit more than in April 2019. To compare, it still costs almost four times more than the same attack on the Ethereum (ETH) network.
In either case, Frumkin says that this is not accurate.
"The cost of a 51% attack depends on the total network hashrate, the cost of electricity for the attacker, the cost of ASICs (or general computing power), etc. There is no way to measure this precisely, as it's all theoretical. But considering that electricity and hardware prices didn't halve, and neither did total network hashrate, it's safe to say that the cost of a 51% attack didn't decrease by half either," he explained.
OKEx's Alysa Xu also stressed that the cost of initiating a 51% attack is still very high, and "attacking the Bitcoin network will cause the price of Bitcoin to collapse."
"This does not have any benefit for high hash rate miners, therefore they are not incentivized to do such a thing," she concluded.
At pixel time (17:42 UTC), BTC trades at USD 8,885 and is up by 3.6% in a day and is almost unchanged in a week. The price is up by 25% in a month and 13.6% in a year.
---