Ex-US Regulator: Fears of Regulation Suppressing Crypto Have Gone Away
The former acting head of the US Office of the Comptroller of the Currency (OCC), Brian Brooks, has hinted that the crypto regulation storm may have passed, claiming that the size of the industry means governments and regulators will no longer be able to stamp it out.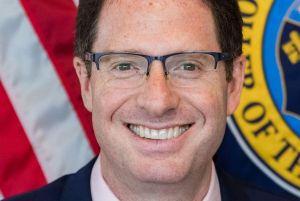 "Now that we're in a USD 2 trillion market cap in crypto, I think the fear that regulation will somehow vanish or suppress this [has] gone away. It's too late for that," Brooks – who is due to take over as the CEO of Binance.US – said in a televised interview with CNN.
But he added that applying traditional banking solutions to the sphere would result in failure, stating that money laundering risks and terrorism needed to be met with "blockchain-native solutions," adding:
"Banking regulations represent certain risks that don't exist in crypto."
He claimed that his move, as the acting Comptroller of the Currency, to charter crypto banks had been "permanent" and irreversible, and that "those charters can never be taken away."
Brooks, also formerly of Coinbase, stated that crypto needed "some channeling", and that "that's what we tried to do in my last role" (at the OCC).
He stated that tokens were not "Cabbage Patch Kids," but claimed that dogecoin (DOGE) was a "novelty item," and was unlike other tokens that "really are changing the world."
Brooks added that the nature of exchanges would also soon be changing, opining that at the moment, "exchanges are on-ramps that won't be necessary in their current form five years from now."
The idea of "moving your fiat into your crypto wallet won't really have meaning anymore," he said, with "network native solutions" replacing the status quo.
"Harvesting exchange fees from [customers]" is not a sustainable business model for exchanges, the new CEO of the US branch of Binance added.
____
Learn more:
- Turkey Bans Crypto Payments
- Here Are the Ways Governments Could Attack Bitcoin – and None of them Sound Hot
- Latest Episode of India's Crypto Ban Soap Draws Decidedly Mixed Reviews
- Can't Beat Crypto Regulators? Educate Them
- Regulators Ponder Strategy As Bitcoin & Co Are Too Large to Ignore
---