European Banking Authority May Veto Large Stablecoins During MiCA Approval Process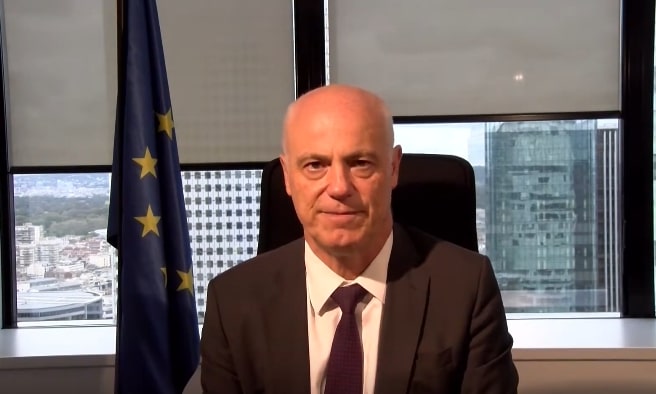 The chair of the European Banking Authority (EBA), José Manuel Campa, has argued that central banks should veto stablecoins if they fear private and permissionless blockchains could threaten monetary policy.
Over the next few months, Campa will work on the precise and detailed rules to implement the much-anticipated European Union's Markets in Crypto Assets regulation (MiCA) framework.
MiCA is likely to get the final vote from finance ministers next week - and after passing the vote in the European Parliament, the law will enter into force, with some of the most important provisions expected to take effect 12 to 18 months later.
Among many other things, MiCA will require all stablecoin issuers operating within the EU to have a license and hold sufficient reserves.
Campa, however, opined that stablecoins could become "even more relevant" as a means of payment in the future, complementing other forms of payment, but added that these coins would need to have "sensible guardrails."
These would include complying with laws and regulations, such as anti-money laundering laws.
EU stablecoin issuers must "ask for permission" and present their projects, which will then be assessed, "particularly for the concerns that have been put forward by the US regulators," he said.
"All issuers will be subject to a robust authorization and also supervisory framework going forward," Campa added.
Larger projects would see more scrutiny, and the largest issuers would see "enhanced stress testing" of reserves.
The authority will look into governance, redemption agreements, the conduct of business, etc.
MiCA crypto regulation is on its way
The EU first reached an agreement on MiCA in July last year. The bill aims to regulate all crypto-related activities on the EU territory, especially the issuance of cryptocurrencies.
It will also bring much more stringent oversight for companies that are defined as crypto-asset service providers (CASPs).
The companies affected by the bill include crypto exchanges, custody providers, investment advisors, stablecoin issuers, and other entities operating within the European market.
Notably, MiCA allows central banks to have a say about proposals to issue new stablecoins, aka "asset-referenced tokens."
If a token becomes widely used, seeing over 1 million transactions per day, the issuance will be stopped.
Big names in the crypto industry, including the USDC issuer Circle, said they planned to issue stablecoins under MiCA.
____
Learn more:
- European Council Passes MiCA Crypto Regulation
- Binance CEO Changpeng Zhao Leads Praise for EU's New Crypto Regulation, MiCA

- Ireland's Central Bank Governor Labels Unbacked Cryptos as Ponzi Schemes
- NY Proposes Bill to Allow Stablecoin Payments for Bail Bonds

- How do cryptocurrencies differ?
- The Most Popular Cryptocurrency Terms
---