Elon Musk Just Asked Robinhood CEO These Questions – Here Are His Answers
The Robinhood CEO Vlad Tenev has been grilled by the hottest name in crypto – the world's richest man and Tesla supremo Elon Musk.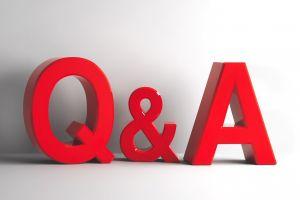 In a livestream on the Clubhouse app, Musk was given the chance to ask a series of questions to Tenev, Robinhood's under-fire boss.
Musk wasted no time getting straight to the point, asking the Robinhood boss,
"What happened last week? Why couldn't people buy GameStop shares [on Robinhood]? The people demand an answer!"
Tenev explained, that there was "unprecedented volume and unprecedented trading" on "so-called meme stocks" late last week.
He said,
"A lot of people were joining Robinhood and there was a lot of net buy activity on [these stocks]. Robinhood was #1 on the Apple iOS app store and close to #1 on Google Play, too."
Tenev said that "on Thursday morning, at 3:30am Pacific Time," his operations team "received a file with a deposit request" of "around USD 3 billion" from the National Securities Clearing Corporation (NSCC). As a company that also has clearing broker capacities "we have to put up money to the NSCC based on some factors including volatility," he claimed.
Tenev claimed that the NSCC's request was "of an order of magnitude more than what it typically is," adding that Robinhood had raised "around USD 2 billion" in capital up to the point at which it received the regulator's file.
Musk then asked what formula the NSCC had used to calculate the request.
"We don't have the full details, it's a bit of an opaque formula."
However, Tenev added that a component of the calculation was a factor called "value-at-risk that is based on some quantitative things, although it's not fully transparent, so there are ways to reverse-engineer it. But it's not publically shared."
He added that a "discretionary component" was also applied, and had acted as a multiplier.
Musk asked,
"Is something maybe shady going on? It seems weird that you'd get a USD 3 billion demand at 3am."
But Tenev replied that he did not think "shadiness" was afoot, and added that the NSCC has subsequently been "reasonable" and "worked with" Robinhood to "lower" the size of the request – although he reiterated that it was an "unprecedented" action.
Musk then asked Tenev if "anyone" was "holding him hostage right now."
The latter responded in the negative, but said that it had been a "nerve-wracking" experience.
After agreeing to manage risk and mark certain stocks with "position closing only" notices, the regulator agreed to drop the size of its request to USD 700 million, Tenev said. He added,
"We knew this was a bad outcome for customers. Robinhood stands for democratizing access to stocks. But we had no choice in this case. We had to conform to our regulatory capital requirements."
Musk then asked: "Who controls the clearinghouse?"
Tenev answered,
"It's a consortium. It's not quite a government agency."
However, he added, "To be fair, there was legitimate turmoil in the market with meme stocks. There was an extra amount of risk in the system that warrants higher requirements, so it's not entirely unreasonable."
And Tenev said that Robinhood was not alone, adding: "Lots of other brokers were in the same situation. Other brokers restricted the same activity."
Musk retorted by asking if Robinhood had "sold its clients down the river" – or if someone had held "a gun to [the trading platform's] head."
Tenev replied that when Robinhood opened again in the USA on Monday morning, it would be able to "relax" the "stringent" positions it had placed on certain stocks.
He refused to rule out the possibility of retaining some limits – such as in the case of customers depositing USD 100 million on a single stock.
Tenev claimed that his firm was "a participant in the financial system," which, he claimed was a "complex web of multiple parties."
Musk then asked how beholden Robinhood is to the likes of hedge fund players like Citadel.
The Robinhood boss bristled at this, saying,
"That's just false. This was a clearinghouse decision. From our perspective, Citadel and other market makers weren't involved in that."
Musk asked if Citadel and other market makers might have an undue influence over clearinghouse bodies, to which Tenev replied that he "didn't think so," adding that thinking along these lines was "getting into conspiracy theories."
Per its website, the NSCC answers to the Securities and Exchanges Commission and provides "clearing, settlement, risk management, central counterparty services and a guarantee of completion for certain transactions for virtually all broker-to-broker trades involving equities, corporate and municipal debt, American depositary receipts, exchange-traded funds, and unit investment trusts."
The organization is a subsidiary of the Depository Trust and Clearing Corporation (DTCC).
In the live chat, commenters accused Tenev of being untruthful and accused him of "killing dogecoin (DOGE)," which surged last week in a massive coordinated pump and then dropped over 50%.
___
Learn more:
Elon Musk Sees 'Broad Acceptance' For Bitcoin
GameStop: How Redditors Played Funds For Billions (And What Might Come Next)
Robinhood Now Limits Crypto Trading Too
Robinhood CEO Denies Being Directed to Halt GME Buying
Robinhood Moves To the Rich Side as Crypto Enters Its 'Netscape Moment'
---