Robinhood Moves To the Rich Side as Crypto Enters Its 'Netscape Moment'
In the midst of a major battle between Wall Street professionals and retail traders from the r/WallStreetBets subreddit, investing app Robinhood has suspended Gamestop (GME) and some other stocks buying today, citing the concerns of "significant market volatility." The action has prompted dissatisfaction amongst retail traders and crypto proponents. Nevertheless, you can still sell those stocks.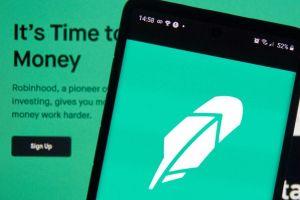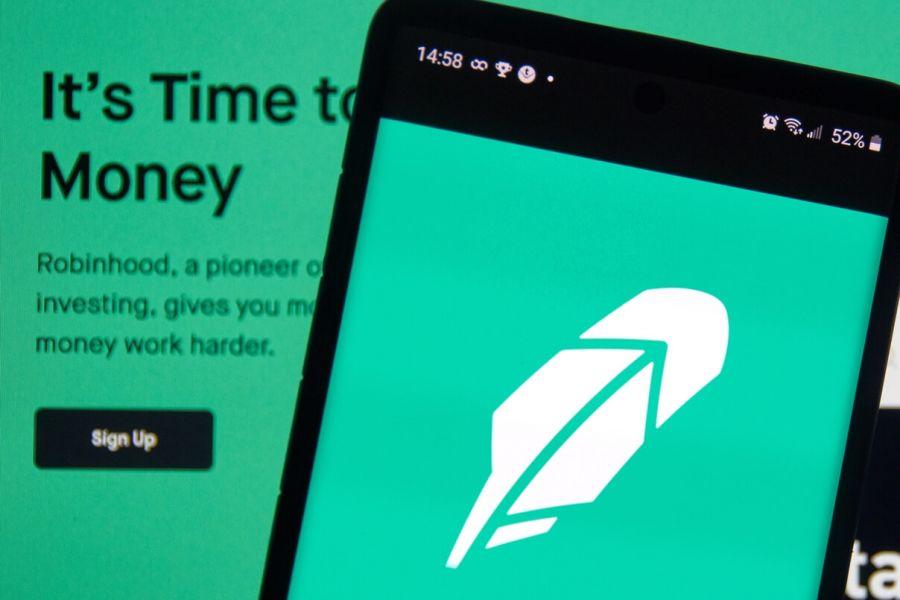 Source: Adobe/dennizn
____
Updated on January 29: Robinhood CEO Denies Being Directed to Halt GME Buying
____
The enormous surge in GameStop price continued today, as it reached USD 500 even in pre-market hours. However, as various apps started limiting access to trading, after hitting USD 514.5 earlier today, GME crashed to USD 126 (16:21 UTC).
After halting the traders, Robinhood, which reportedly has around 13m users, issued the following statement:
"We continuously monitor the markets and make changes where necessary. In light of recent volatility, we are restricting transactions for certain securities to position closing only, including $AMC, $BB, $BBBY, $EXPR, $GME, $KOSS, $NAKD and $NOK. We also raised margin requirements for certain securities."
The action has prompted a massive wave of dissatisfaction amongst retail traders, many of whom are reminding the company of its mission to "democratize finance for all." For example, popular stock trader Dave Portnoy called it "Goodell level treachery."
Active cryptocurrency advocates have not remained silent as well, as many are calling this action unprecedented hypocrisy and are using the occasion to remind the traditional market participants of the importance of decentralized finance. According to popular crypto investor WhalePanda, this might be the most eye-opening event for many.
Meanwhile, in his latest newsletter, Bitcoin (BTC) proponent Anthony Pompliano of Morgan Creek Digital, stated that the ongoing series of events is "the best marketing campaign for the future digital, decentralized financial system." In his words:
"Bitcoin is throwing the middle finger to central banks. Decentralized exchanges are telling centralized peers to kick rocks. Digital assets that trade 24/7/365 without manipulation or intervention is where we are all heading. Whether you're rich/poor, American/Chinese, smart/dumb, or informed/uninformed, you will be allowed to participate in the markets."
Other market participants cried foul, too. Messari's founder and CEO Ryan Selkis called this day a "crypto's Netscape moment," and was disgusted by the coordinated main street effort to curb "retail market manipulation." "Netscape moment" refers to the dawn of a new industry.
The CEO wrote:
"The sideshow of the GameStop retailers vs. Melvin hedge fund managers was entertaining to watch at least. But seeing Wall Street Bets get summarily executed on Discord; Robinhood suspend buying of retail investors' preferred stocks; and tech influencers (Chamath, Elon, Portnoy) stoke flames of populist outrage really hits a trifecta. The winnings will be paid out in crypto."
Selkis also suggested:
"Buy bitcoin to hedge against inflation, and potentially make a lot of money, but also to tell your government to f*ck off.
"Buy ethereum to secure the fledging decentralized financial system and potentially make a lot of money, but also to tell your bank to f*ck off."
"Buy DeFi assets to boost liquidity, additional investment in better financial infrastructure, and potentially to make a lot of money, but also to tell your brokerage, lender, or asset manager to f*ck off."
BTC trades at USD 32,223 and is up by 5% (16:56 UTC) in a day, trimming its weekly losses to almost 9%. The price is still up by 19% in a month and 263.5% in a year.
____
Other reactions:
___
Learn more:
A Look Into the Trending Decentralized Social Media Experience: Mastodon
Centralized Money Has 'Never Been Good' - US Congressman
Davos Watch: 'Don't Take Things For Granted For The Next Decades'
Davos 2021 & A 'Great Reset': We Can't Count On the Same Old Globalists
Capitalism and The Coronavirus Crisis: The Coming Transformation(s)
---