Dogecoin Price Prediction as DOGE Drops by 10% – Can the Bulls Regain Control?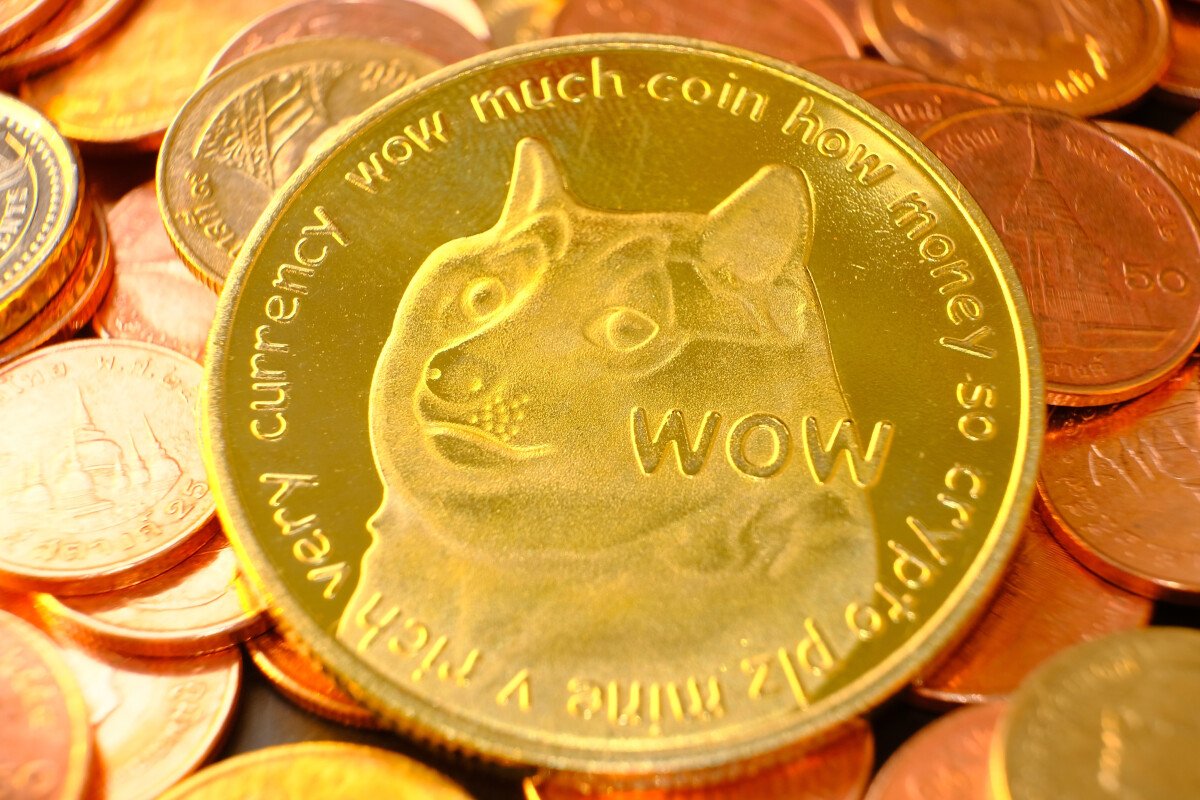 Dogecoin (DOGE), the cryptocurrency that powers the decentralized payments-focused Dogecoin blockchain, has slumped during Wednesday's US trading hours. The sell pressure began after DOGE failed to break above its 21-Day Moving Average (DMA) in the mid-$0.070s, and after a failed attempt on Tuesday to retest the 200DMA around $0.079. Near-term price predictions have subsequently become more bearish.
Prior to Dogecoin's drop that began in early March, the $0.079 area had been acting as a key zone of support. That support has clearly now turned to resistance. The $0.079 area also coincides with a downtrend that Dogecoin has been stuck in going all the way back to early February.
Dogecoin's latest drop has seen it fall back to the south of the $0.07 level, where it trades lower by around 7.5% on the day and approximately 10% lower in the last 24 hours. The downside comes as broader cryptocurrency markets succumb to sell pressure, after pumping earlier this week.
The likes of Bitcoin and Ethereum both hit fresh highs for the year on Tuesday amid concerns about the stability of the traditional financial system after a spate of US bank failures, and amid bets the Fed won't tighten interest rates much more as a result. But profit-taking is weighing heavily on both on Wednesday.
Price Prediction – Where Next for Dogecoin (DOGE)?
Dogecoin's latest reversal lower from key areas of resistance suggests that the bulls are far from regaining control. Indeed, technicians now think a retest of recent lows in the $0.065 area is far likelier than a rally back to the north of $0.08. A break below here could open the door to a bigger pullback towards the October 2022 lows in the $0.055 area.
Some bulls are rightfully concerned that Dogecoin might soon retest last year's lows in the $0.05 area. But broader changes in the macro regime that have recently helped the likes of Bitcoin and Ethereum hit multi-month highs could soon come in to support DOGE.
High-profile Wall Street executives like Larry Fink and Ray Dalio have been warning that recent US bank troubles could be the start of a bigger crisis in the US banking sector. If they are right, we may soon be talking about aggressive Fed rate cuts.
The combination of concern about the stability of the traditional finance sector and aggressively easing financial conditions could continue to support crypto, an alternative, decentralized financial system. Dogecoin, though created as a joke, has developed into a robust decentralized cryptocurrency network much like Bitcoin.
There isn't much of a reason why if Bitcoin and Ethereum are doing well, Dogecoin shouldn't too. And if Dogecoin was to break to the north of the downtrend that has been in play since early February, that could open the door to a longer-term move back to recent highs in the $0.10 area. At the very least, near-term price predictions.
---