DeFi Value Locked Reaches Nearly $42 Billion as Token Market Experiences Significant Growth – Here's the Latest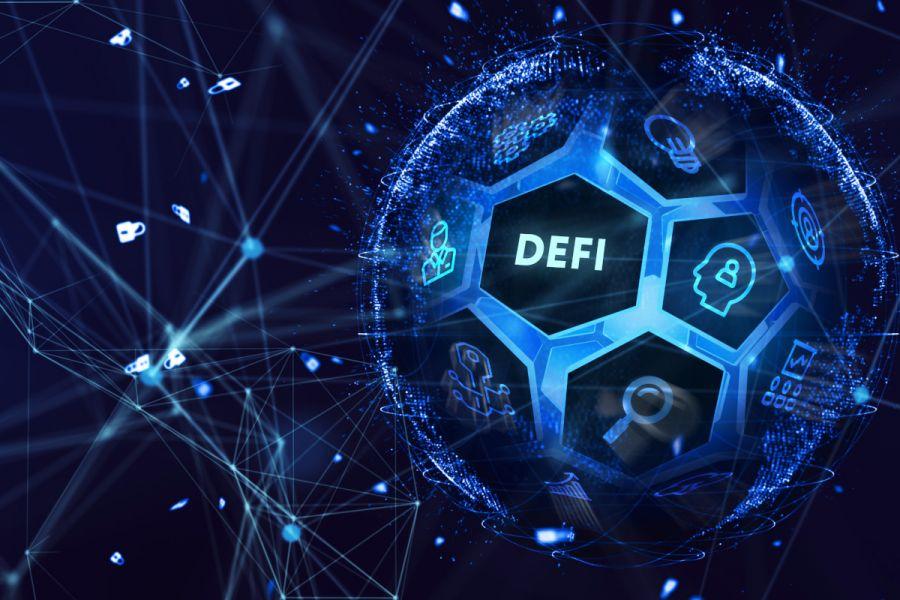 The total value locked (TVL) across DeFi projects has experienced a resurgence after teetering below the $40 billion mark last week.
According to data from DeFi TVL aggregator DefiLlama, the DeFi market cap is currently valued at over $41 billion, with approximately $1.6 billion in trading volume over the past day.
The surge indicates a daily rise of around 6%, accompanied by a 6.39% increase in trade volume.
Among the top DeFi tokens, Chainlink (LINK) has emerged as one of the biggest winners of the week, experiencing a more than 4% increase in value.
However, other coins like Synthetix (SNX) and injective (INJ) have slipped by 2.70% and 3.36%, respectively, over the past week.
Among smaller DeFi tokens, some witnessed notable growth while others faced significant declines.
During the previous week, Ellipsis (EPS) experienced a remarkable rise of 129% and Thorchain (RUNE) climbed by 49.29%.
Conversely, Persistence (XPRT) plummeted by 12.47%, and Mobox (MBOX) suffered a decline of 10.94%.
Curve's CRV token, still recovering from a recent hacking incident, fell by an additional 4.81% this week.
DeFi TVL Reaches Almost $42 Billion on Sunday
Despite fluctuations in token performance, theTVL in DeFi reached $41.94 billion on Sunday, narrowly avoiding falling below the $40 billion threshold.
Leading the pack in TVL size is Lido Finance, boasting an impressive $15.11 billion in its liquid staking protocol.
Following Lido, Makerdao, Aave, Uniswap, and Tron's Justlend protocol are ranked based on TVL size.
Out of the 202 blockchain platforms, Ethereum dominates with over 58% of the TVL market share, amounting to $24.38 billion.
Trailing behind are Tron, BSC, Arbitrum, Polygon, Optimism, Avalanche, Mixin, Solana, and Cronos. Tron's TVL commands a 13.31% market share, with a combined value of $5.56 billion as of Sunday morning.
Furthermore, an astonishing 10.89 million Ether, equivalent to $20.252 billion, is locked in 23 distinct liquid staking DeFi protocols related to Ethereum.
These protocols account for nearly half (48.28%) of the entire $41.94 billion TVL in DeFi across all 202 blockchain networks
The rise in DeFi TVL comes amid a surge in good news within the industry.
Last week, payments giant PayPal announced that it is rolling out its PYUSD stablecoin soon.
The dollar-pegged asset is issued by Paxos, a blockchain infrastructure firm that used to issue Binance USD (BUSD) stablecoin.
Likewise, Coinbase announced the launch of its Ethereum (ETH) layer-2 scaling solution Base.
The platform aims to enable developers to build their own crypto applications, expanding Coinbase's revenue streams beyond its core trading business.
---