Crypto Players Plea for More Opposition to FinCEN Regulation Proposal
Industry players are urging the crypto community to mount an assault on Washington in a bid to halt an under-fire proposal from the US Treasury Department and the Financial Crimes Enforcement Network (FinCEN). The proposal seeks to require crypto operators to abide by regulations used to police conventional financial providers.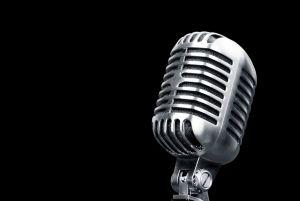 The proposals, if enshrined into law, would force exchanges and other players to report all transactions above a fixed monetary worth to regulators, and are currently in a short consultancy period that expires in just seven days' time.
However, a number of American exchanges have already announced that they will make formal challenges to the measure. And now other groups are making their opposition to the proposals in Washington.
In a series of tweets, Jerry Brito, the head of the "crypto think thank" and pressure group Coin Center, stated that his organization is "working with folks in Congress to get some letters sent to [Treasury] Secretary Mnuchin, requesting an extension to the rushed comment period."
Brito also called for "everyone in the cryptocurrency ecosystem" to petition FinCEN with their opposition to the measures, and added,
"If there are a lot of substantive comments filed, [FinCEN] won't be able to finalize the rule before January 20."
Mnuchin and the rest of the President Donald Trump administration will be making way for President-elect Joe Biden's team on January 20.
Meanwhile, another commenter took to Twitter to call the proposal "half-baked," and share a post from a former bitcoin (BTC) developer who labeled the proposal "ill-conceived."
And Jake Chervinsky, General Counsel at Compound Finance, took aim at the proposals, urging followers to make their opposition to the move and writing,
"Some big investors don't like bitcoin because they think governments can easily ban it. Let's set them straight: Attempts to restrict our right to own and use bitcoin will be met with fierce, sustained opposition."
Willy Woo, a popular crypto analyst, took a more global view, stating that regulation of this sort has "been happening for a long time."
He wrote that it was possibly a sign that the "early days" of crypto were now over - or an indication that a "clearing of the way" for bitcoin to become "a major part of the financial world" was now underway.
___
Learn more:
US Exchanges Fight Treasury-FinCEN Proposal That Would 'Wall Off' The Poor
US Treasury Dept's Reported New Rule Might Increase Bitcoin Surveillance
Regulatory Kaleidoscope Challenges Crypto Industry - Crypto.com CCO
Crypto Regulation in 2021: The Piecemeal Approach & New Winds
---