Crypto Market Slides as Stocks Get Hammered, Bitcoin Falls Below Key Support
Disclosure: Crypto is a high-risk asset class. This article is provided for informational purposes and does not constitute investment advice. By using this website, you agree to our terms and conditions. We may utilise affiliate links within our content, and receive commission.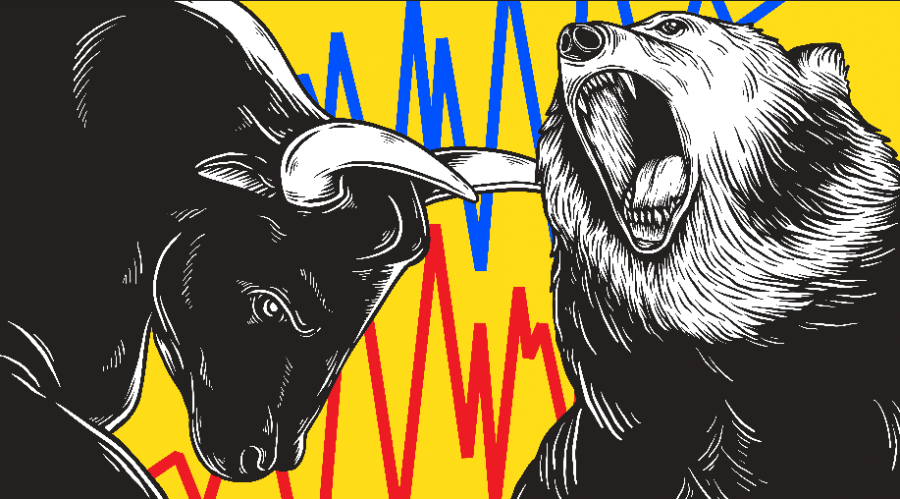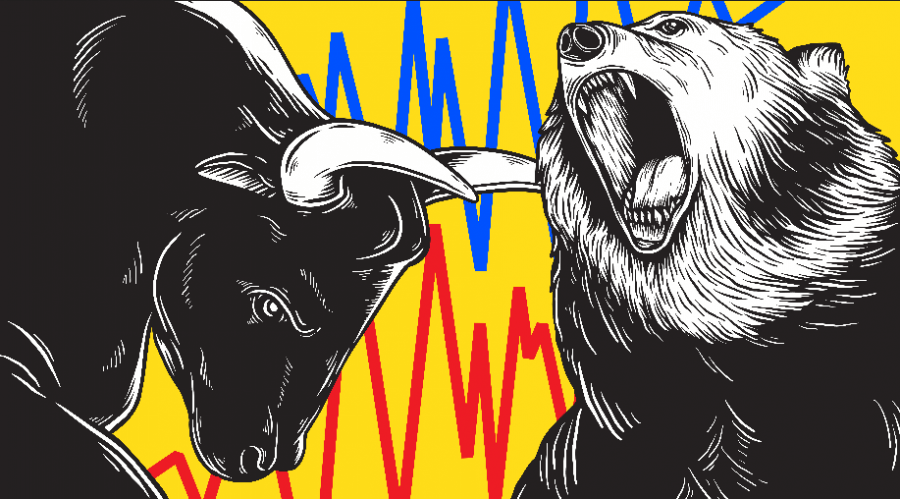 The crypto market continued lower over the past 24 hours following a selloff led by technology stocks in the US on Thursday. The falling prices were accompanied by liquidations across the crypto market, with one analyst saying the leverage flush-out could potentially set the market up for a "relief rally."
At 13:50 UTC, bitcoin (BTC) traded at USD 38,593, down by almost 9% over the past 24 hours and for the week. The current price means that the number one cryptocurrency now has broken below a key psychological support level at USD 40,000, while also falling below a recent low from January 10 of USD 39,650.
BTC price last 14 days: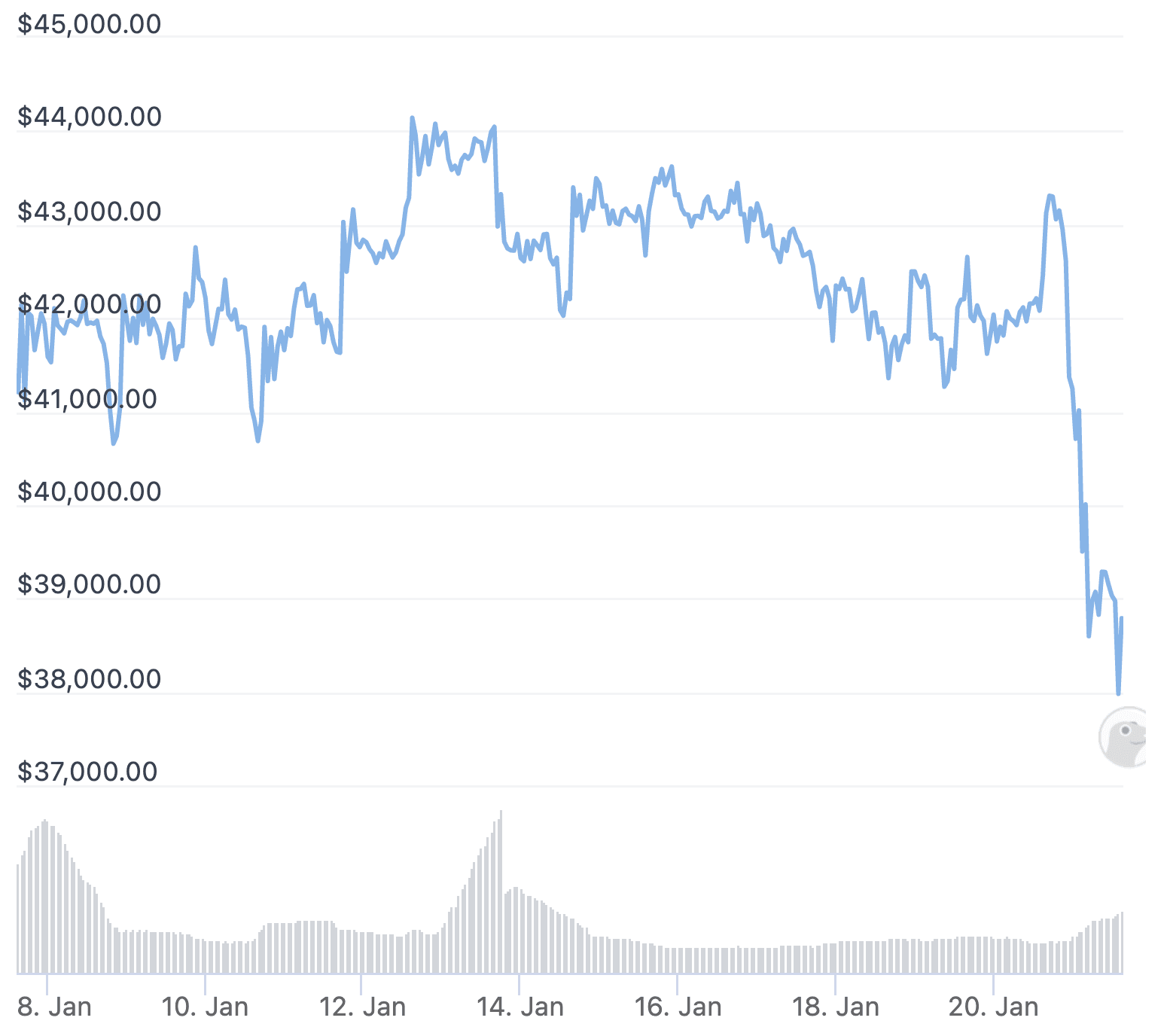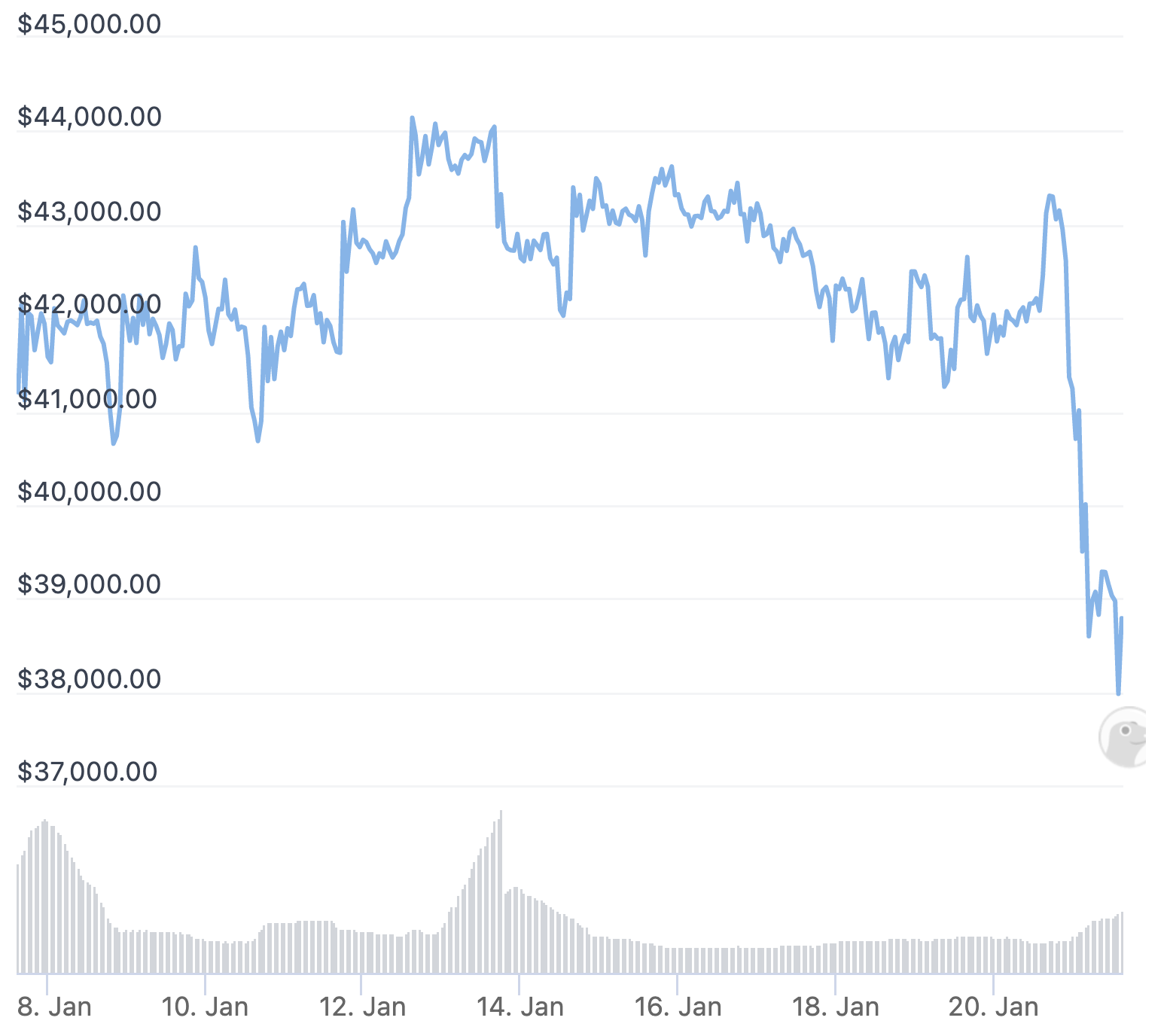 Meanwhile, ethereum (ETH) traded at USD 2,811, down almost 12% for the past 24 hours and 14% for the past 7 days. The second-most valuable crypto thus saw even heavier selling than bitcoin, as traders exited high-risk positions with higher perceived risk.
ETH price last 14 days: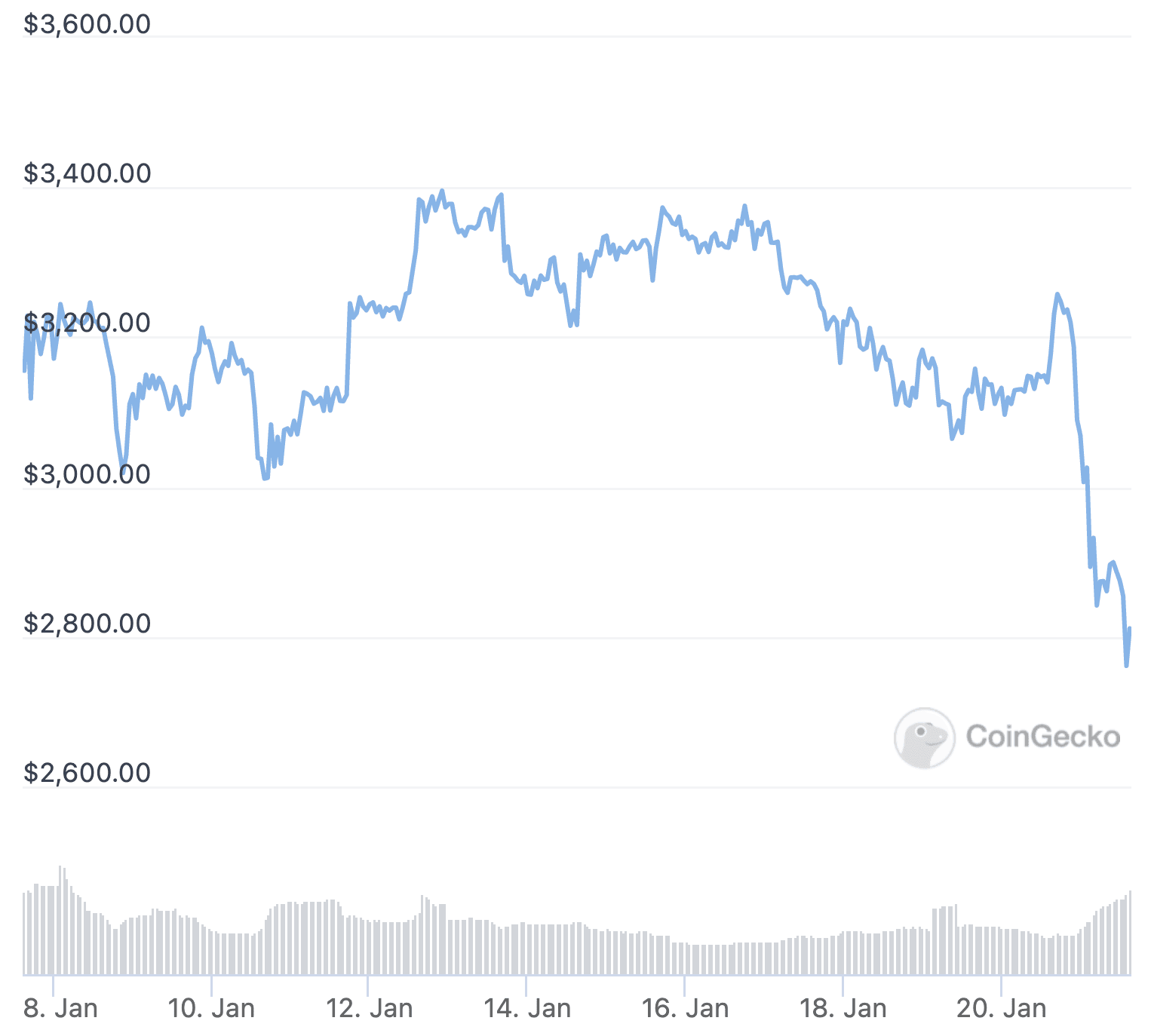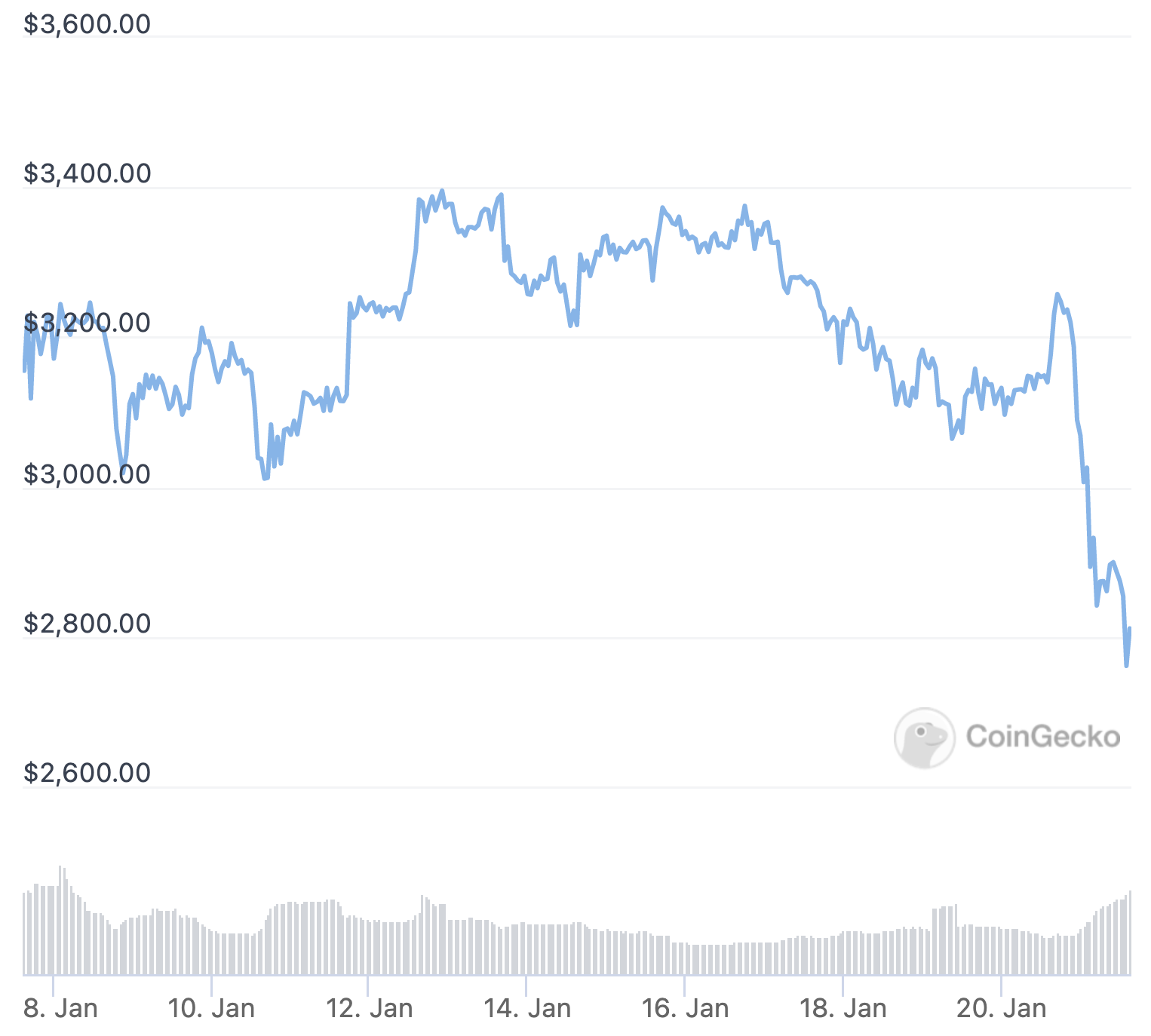 "Bitcoin's continued selloff is driving speculators out the market. However, with leverage quick to build up around this asset, the market could be setting itself up for a short squeeze and relief rally," Ben Caselin, Head of Research and Strategy at crypto exchange AAX, told Cryptonews.com.
He added that the selloff is likely "not too concerning" for long-term holders, although it could turn away some newcomers to the space. In particular, this is the case for "those who are trading meme coins and other hype-based tokens," the analyst said.
In the 12 hours between midnight and 12:00 UTC today, nearly USD 388m of long positions were liquidated across the crypto futures market, with USD 182m of those coming from bitcoin alone, data from Coinglass showed.
Liquidations of leveraged BTC futures positions per 12 hours: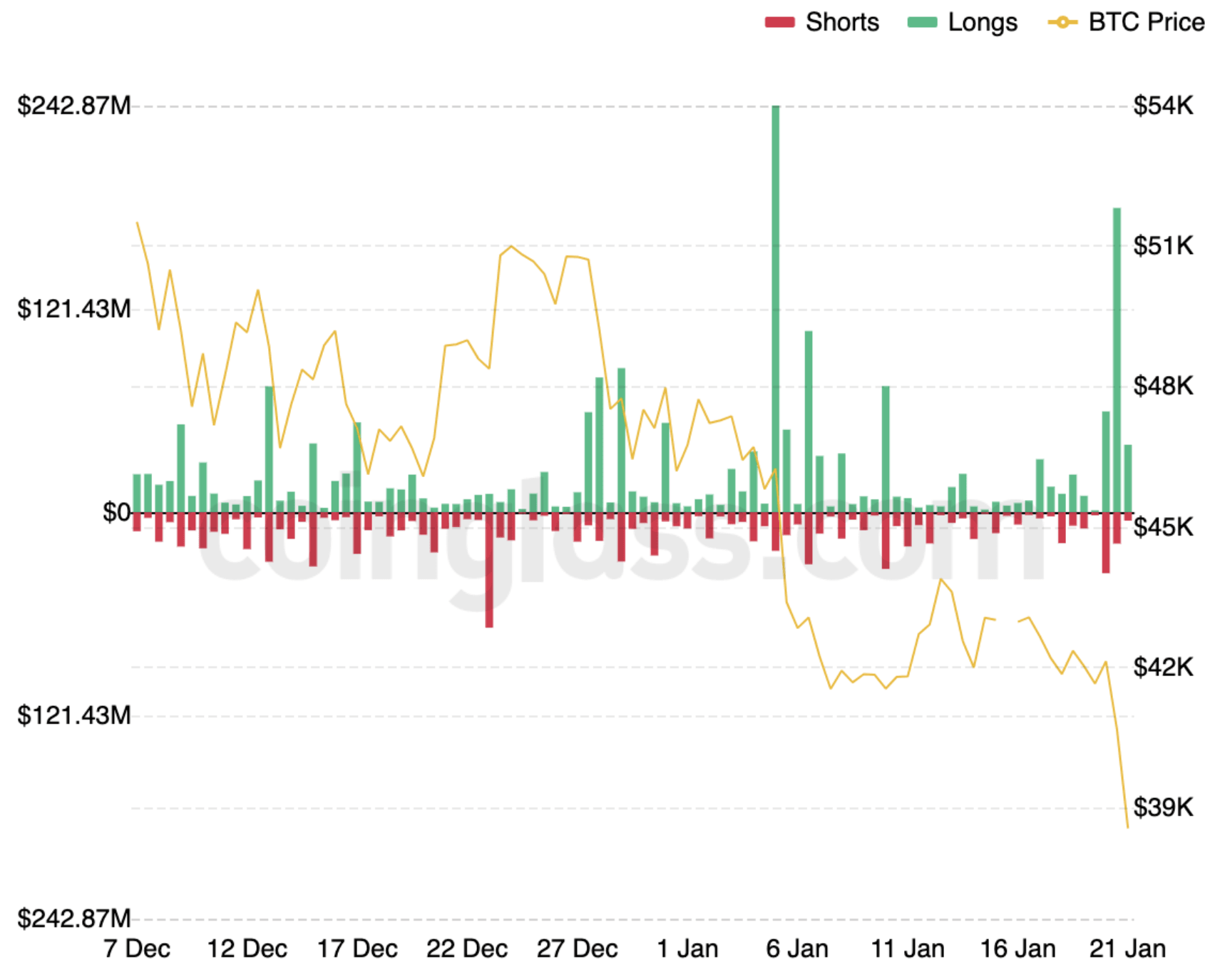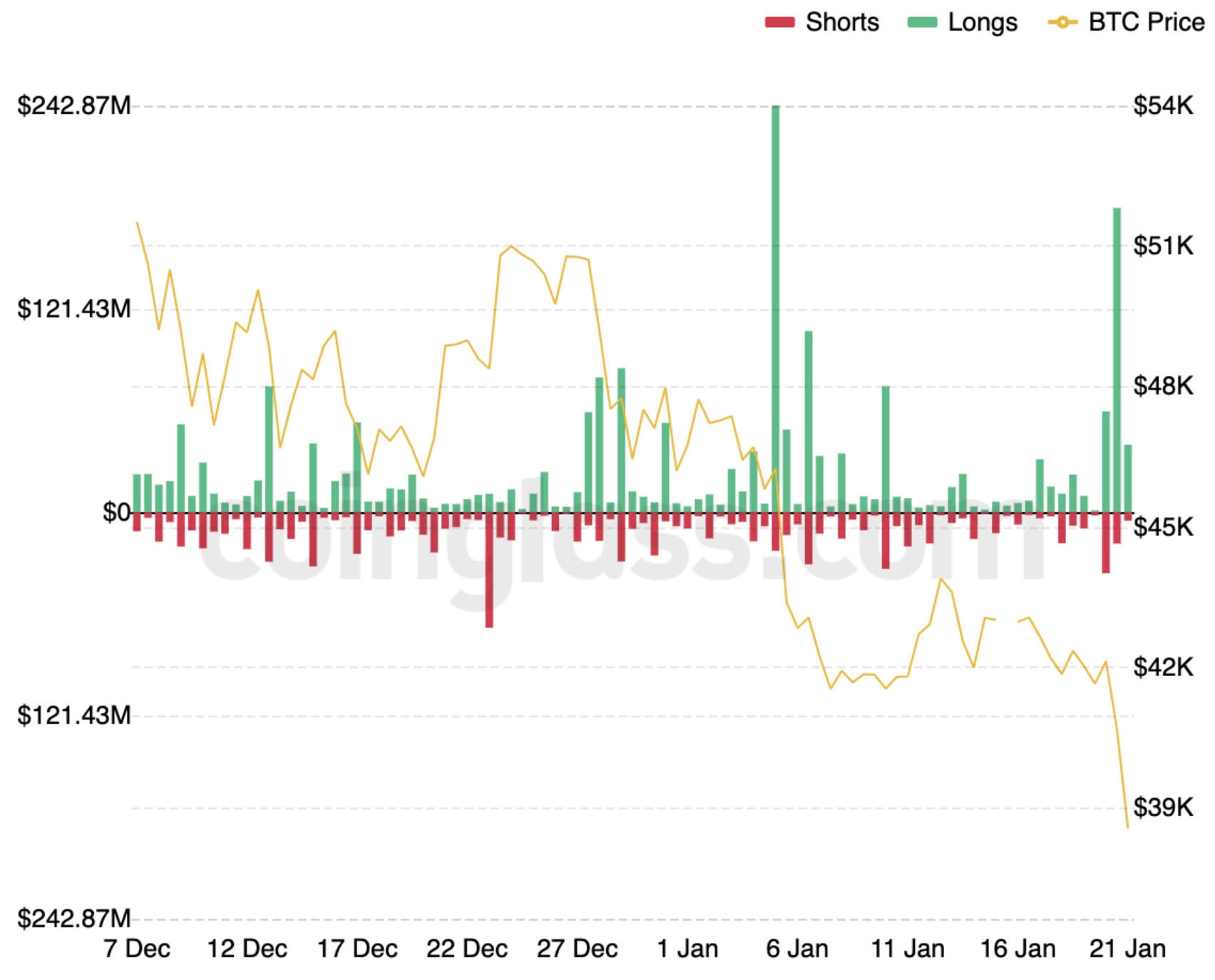 For ETH futures, a similar spike in liquidations could be seen, with USD 107.5m in long positions being liquidated during the same 12 hours, and more than USD 50m liquidated in less than 2 hours after that.
Liquidations of leveraged ETH futures positions per 12 hours: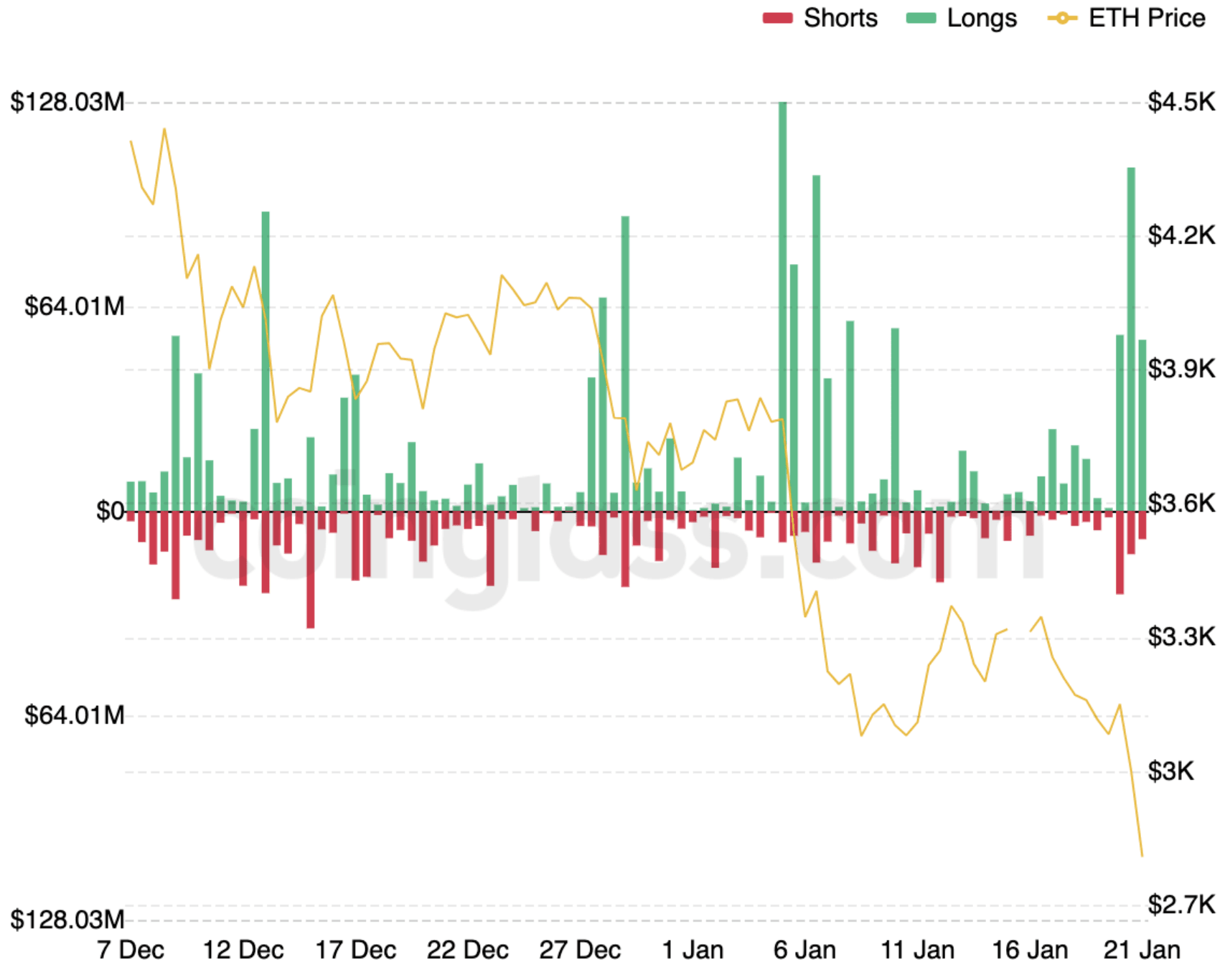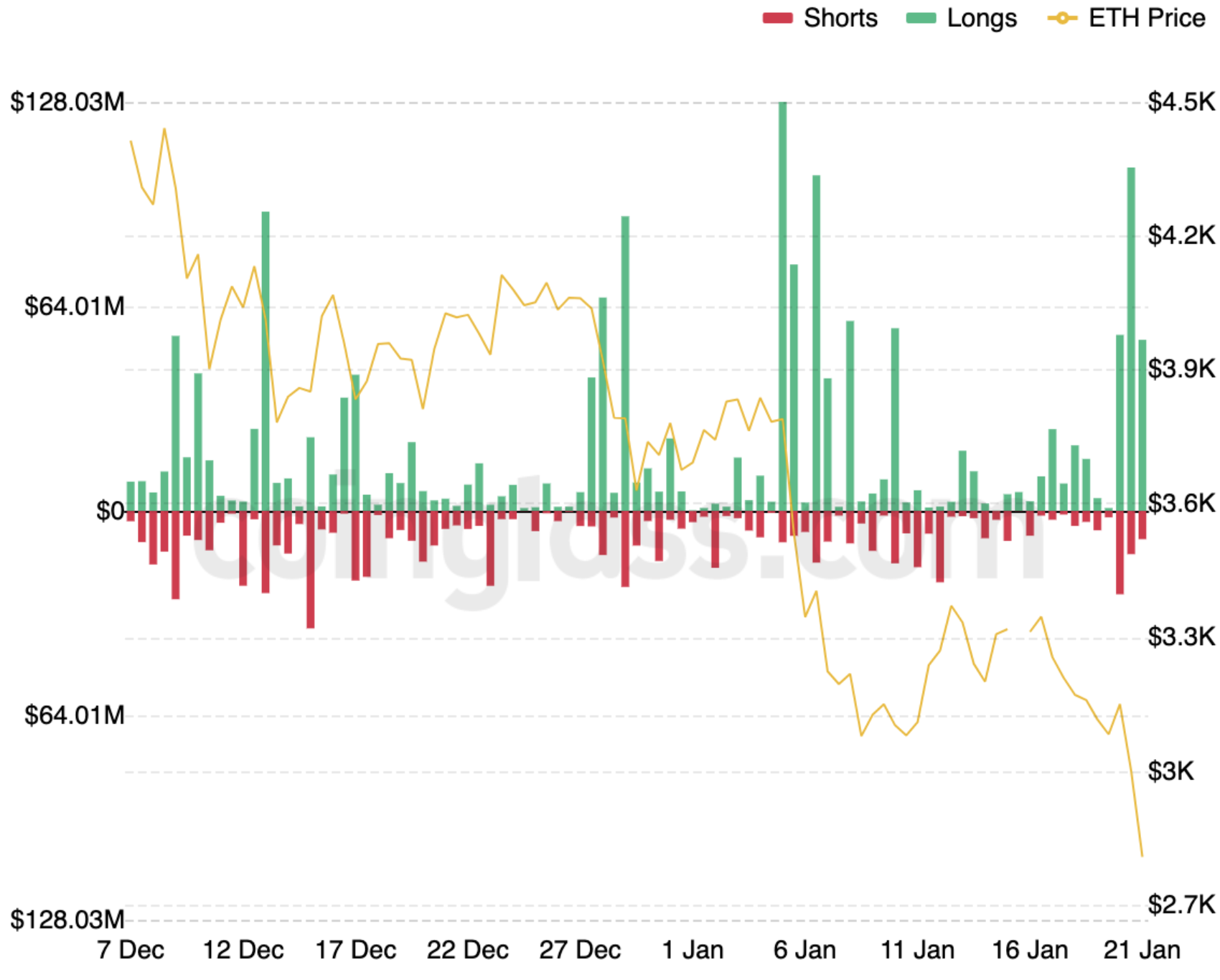 And while overleveraged positions getting liquidated certainly have been a contributing factor to the crypto market drawdown, other analysts blamed a crash in the stock market for dragging bitcoin and other cryptoassets down with it.
The close correlation between bitcoin and the stock market was pointed out by crypto researcher Arcane Crypto in an update on Tuesday, saying "Bitcoin's 90-day correlation to the S&P 500 is currently at its highest since October 2020."
The increased correlation between stocks and bitcoin was also reported by Bloomberg on Thursday, saying the 100-day correlation coefficient between the tech-heavy Nasdaq 100 index and bitcoin reached above 0.40. The reading is "among the highest such readings going back to 2011," Bloomberg noted.
And with bitcoin following stocks down, other cryptoassets followed bitcoin, although they are generally thought of as less sensitive to the macroeconomic environment.
Over the past 24 hours, smaller tokens such as yearn.finance (YFI), fantom (FTM), and avalanche (AVAX) were all down by around 15%, data from CoinGecko showed at 13:50 UTC.
According to Marcus Sotiriou, an analyst at digital asset broker GlobalBlock, the recent crypto market selloff should be seen in relation to the heavy selling that has taken place in the stock market.
Stocks "fell dramatically" on Thursday, bringing bitcoin down with it, Sotiriou said, adding that the coming days will show "just how much demand there is below and around the USD 40,000 support," which he called "a critical and decisive level."
Further, Sotiriou pointed to the recent discussions of a potential ban on crypto mining in Russia as significant for the market. "[…] Russia's crypto trading volume last year was reportedly USD 5 billion, and a ban will heavily impact this," the analyst said, although he also noted that stopping crypto trading completely in Russia will be very difficult.
"We have seen China attempt to ban crypto trading multiple times over the past few years, yet China remains one of the most active countries for crypto," the analyst said.
____
Reactions:
So are we still puking out leverage from Dec or is this Russia-related?

Feels like kind of both to me.

Once it started, I had a feeling Jan was going to be long dip.

Fundamentals in the face of inflation are still sound, graivity and math always wins eventually.

— Mark Jeffrey (@markjeffrey) January 21, 2022
Irresponsible long activated

— Jordy M. Ⓥ (@JordyMin) January 21, 2022
2/ one of the easiest mistakes to make is anchoring to recent prices. What's "value" in an asset that's down 50% from its highs, but still up 10x from a year ago? Be careful catching knives. That's not a market call, it's risk management advice.

— Ari Paul ⛓️ (@AriDavidPaul) January 21, 2022
What I feel is the single most important fact related to the price of Bitcoin is that south of 35k, El Salvador begins to post negative earnings.https://t.co/OKdyOTSW1F

— Bryce (@BryceWeiner) January 21, 2022
_____
Learn more:
– Two Main Macro Scenarios in Play for Bitcoin & Crypto in 2022 – CryptoCompare
– Bitcoin's & Ethereum's Near-Term Moves Expected to Signal Further Direction

– Bitcoin, Ethereum Could Benefit If Stocks Drop After Fed Tightening – Strategist
– USD 100K per Bitcoin 'Hopium' Now Moved to Mid-2022

– How Global Economy Might Affect Bitcoin, Ethereum, and Crypto in 2022
– Bitcoin and Ethereum Price Predictions for 2022
---