Chinese Firms Exiting Mainland as Crypto Crackdown Bites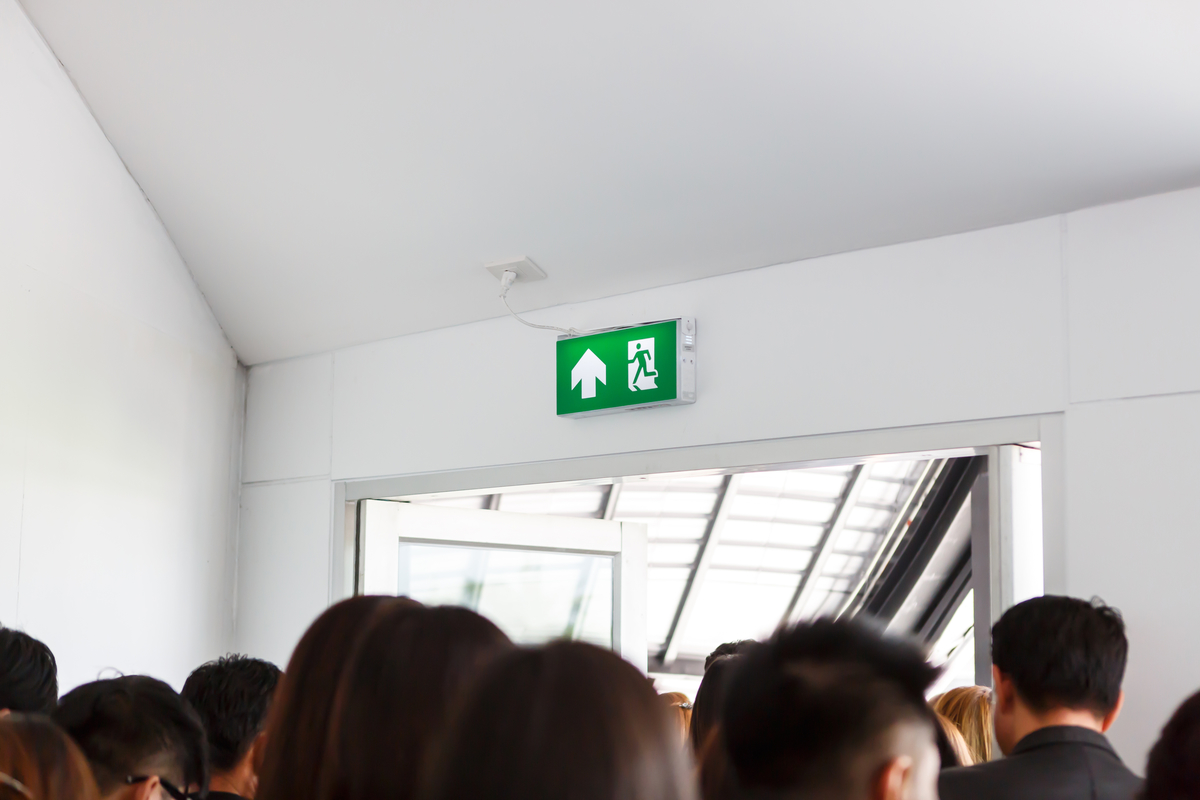 Chinese crypto companies are exiting the country in droves after finally admitting defeat in their struggle against a regulatory storm. Many had spent the past few years attempting to rebrand themselves in Mainland China as purveyors of "blockchain"-related business and educational providers. But it appears the pressure of the nation's latest crypto crackdown may have finally taken its toll on big names such as Huobi and Poloniex.
Per the China Securities Journal, "more than 20 "crypto-related companies have "announced their withdrawal from the Chinese market" in recent days.
This number includes smaller crypto exchanges, mining hardware providers and manufacturers, and mining pools.
The report suggested that the final straw was a joint declaration by regulators, a number of ministries, and the central People's Bank of China (PBoC) last month - which confirmed the government's hard-line stance on crypto and warned overseas platforms targeting Chinese customers that they could face retribution.
Huobi appears to have gotten wind of the regulatory change ahead of time and reportedly pulled most of its staff out of the Mainland in a "scramble" in the days before the declaration was made public.
In the case of Poloniex, an exchange masterminded by Tron (TRX) supremo Justin Sun, the picture is somewhat confusing. The journalist Colin Wu took to Twitter to post a screenshot of what appears to be an email from the Poloniex support team. The email states that "Mainland [China] has become a restricted jurisdiction, adding:
"We are very sorry to announce that Poloniex cannot continue to provide services to users in Mainland China."
However, Wu also posted an image of what he claims was a later email, with Poloniex stating that a "system error" had caused the email to be sent, adding "sincere apologies" and advising account holders that their "funds are safe."
Since then, companies have been wrapping up their business operations in Mainland China, with BiKi, BitZ, and BHEX being some of the exchanges that have announced they will no longer accept custom from China - and in some cases shut down completely.
The mining firm NB Miner has taken a similar decision, and last month the Ethereum (ETH) mining pool Spark Pool announced it was suspending all operations.
The media outlet noted that enforcement is also on the rise, as authorities in Inner Mongolia, once a haven for Bitcoin (BTC) miners, had "recently seized 10,100 crypto mining rigs and "shut down 45 cryptocurrency mining projects."
And it looks like crypto users in China could be hit with an attempted blackout. The media outlet noted that "market data websites" that provide information on crypto markets – the likes of CoinGecko and CoinMarketCap – had also started blocking IP addresses from Mainland China late last month "in order to actively respond to the requirements of the Chinese government's regulatory policies."
The same outlet quoted a legal expert as explaining why the latest PBoC proclamation was the one that ultimately forced many players' hands.
The lawyer noted that the fact that the statement had been signed by the Supreme People's Court, the Supreme People's Procuratorate, and the Ministry of Public Security was a clear sign that the PBoC was serious about "enforcement" this time.
Meanwhile, Blocktempo reported that Huobi founder Li Lin had taken to social media to apologize to Mainland Chinese users, hinting that he had joined staff in their relocation overseas. He allegedly wrote in a WeChat group that "without Huobi, [you] will still have [the exchanges] Binance and [OKEx]," but "nobody could replace" his family, "child and parents, adding:
"If you are disappointed because of this, I apologize."
But the media outlet also reported that the Huobi co-founder Jun Du wrote on social media that the firm would focus on the "compliance market and expanding overseas business." He reportedly wrote:
"Huobi has business licenses in many countries and regions around the world. We will be focusing on the compliance market to expand overseas business. There will be some pain in the short term, but the future is [bright]."
____
Learn more:
- OKEx and Huobi Tokens Try to Recover as Chinese Ban Takes Effect
- Crypto Market Dives as China Continues Crackdown, Singles out Tether & Foreign Platforms

- China Goes After Camouflaged Crypto Miners Ahead of Winter Season
- Chinese Court Says Crypto is 'Not Protected By Law'

- Chinese Crypto Ban Could Be Long-Term Good For Bitcoin - BitGo CEO
- Here's What China's Bitcoin Mining Crackdown 2.0 Looks Like

---