OKEx and Huobi Tokens Try to Recover as Chinese Ban Takes Effect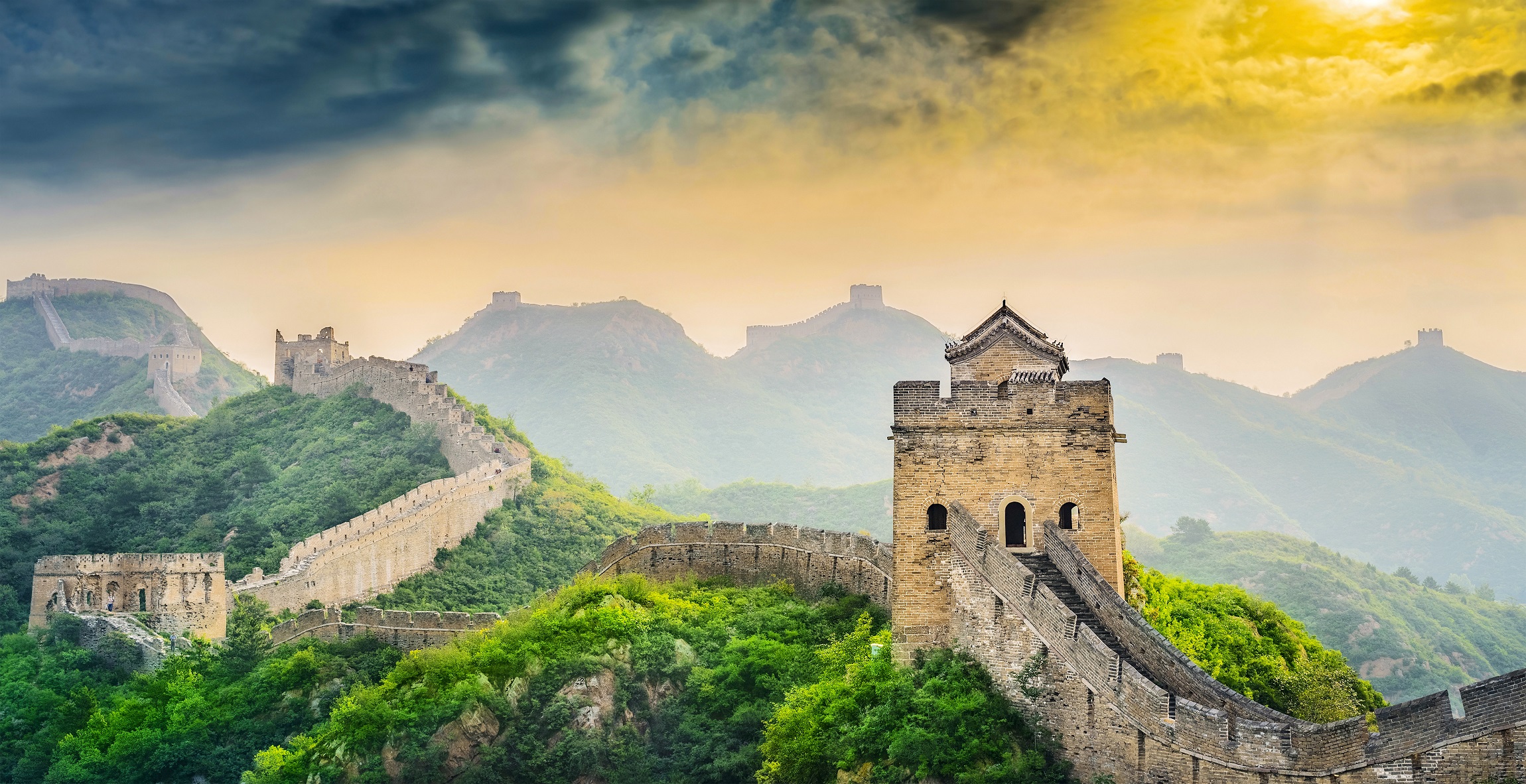 Following last week's updated ban on crypto-related activities in China, the tokens of some exchanges with ties to the country now appear to be trying to recover their heavy losses.
At 09:25 UTC on Tuesday, Huobi Global's huobi token (HT) saw a slight rise of 0.2% for the past 24 hours, trading at USD 7.82. It registered a more than 12% daily jump earlier today. The gain comes after what has been a tough week for HT holders, with the token falling more than 33% over the past seven days.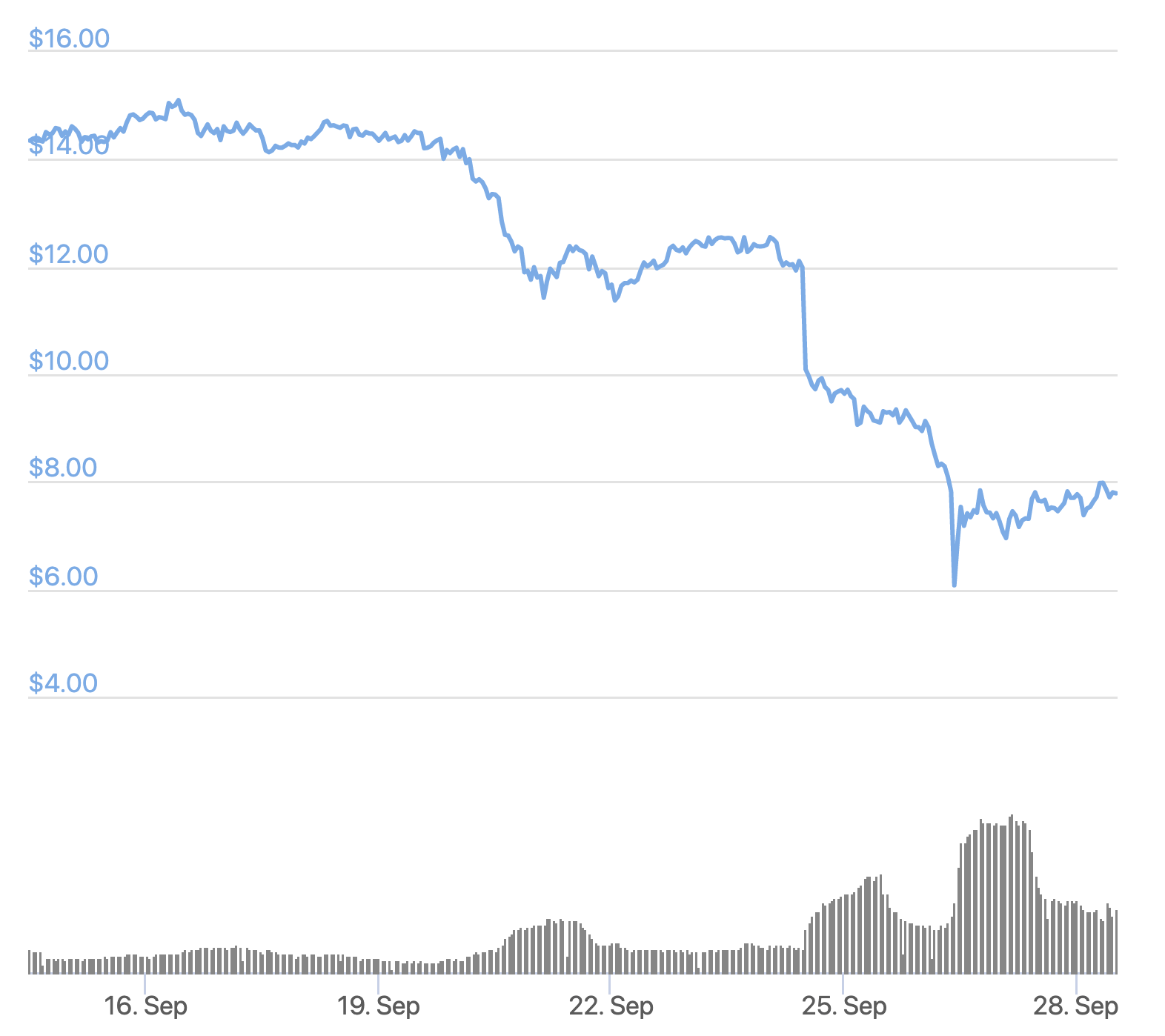 Resisting the worst-selling pressure from the broader market today was also OKEx's OKB token, which was down by 2% over the past 24 hours to trade at USD 14.47. Earlier today, it was also up by more than 12%. The correction today comes after a loss of 14% over the past seven days for OKEx's token.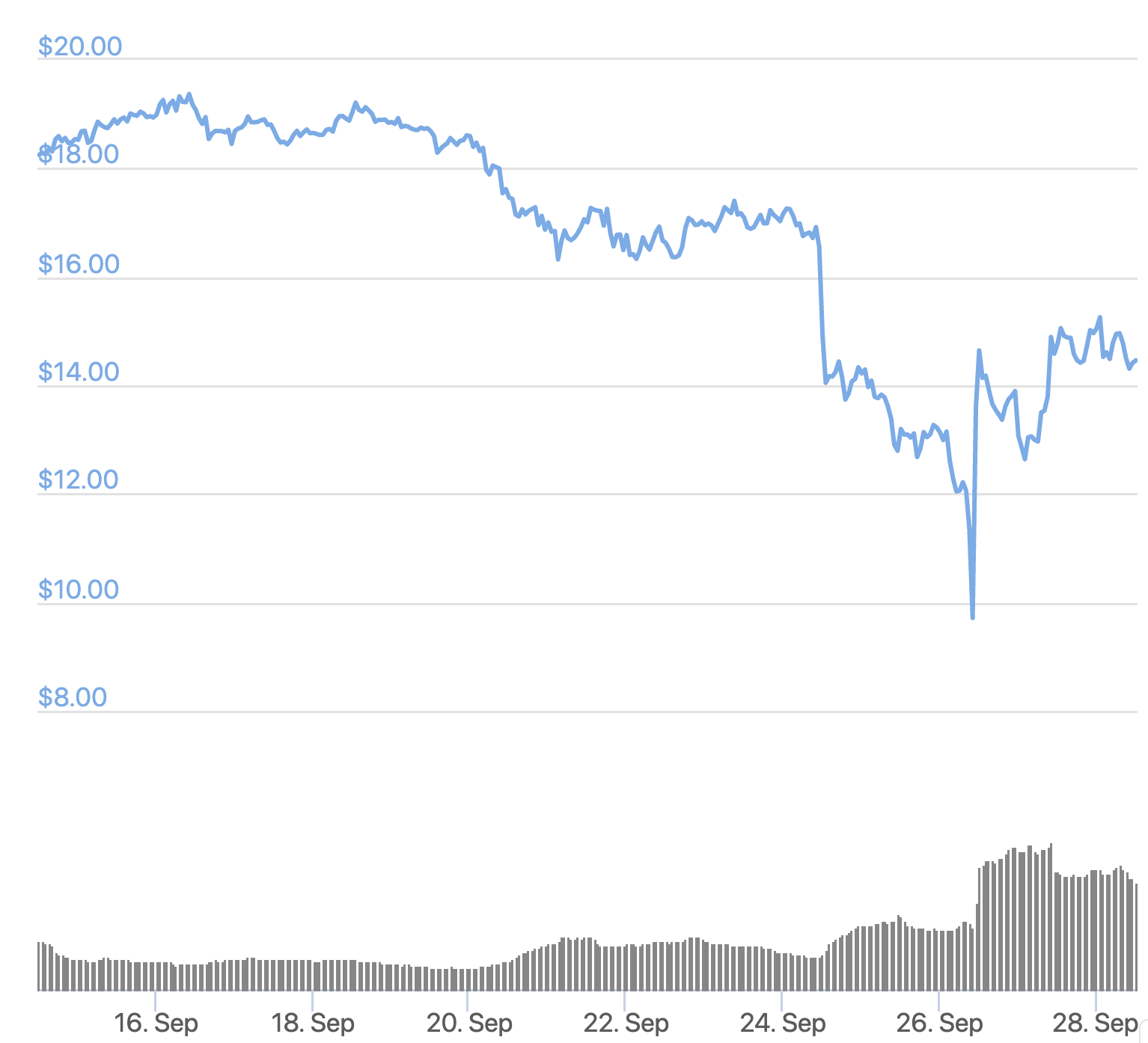 The relatively strong performance was seen as several China-based crypto exchanges have already announced that they are suspending all operations, while other exchanges registered outside Mainland China said they have ceased new account openings for Chinese users.
The latest exchange in China to announce a complete closure is BiKi, an exchange with ties to Huobi co-founder Du Jun, which said on its website today that it has already ceased registration for new users in Mainland China.
The announcement from the exchange further said that it will begin "repurchasing" exchange tokens from users, and that existing users will have until November 30 to withdraw all of their assets, before the exchange officially ceases operations.
Although the announcement from BiKi only mentions that account registrations for China-based users will be suspended, it also said that the entire trading "platform will officially cease its operation" on November 30, with no information provided on whether an international version of the platform will continue to operate.
Shortly before the announcement from BiKi came out, BitMart, which says on its website that it does not have any offices in Mainland China, said it has "banned account registration for China Mainland effective immediately." Furthermore, existing Mainland Chinese users will no longer be served after November 30.
Meanwhile, Huobi Global, said to be the largest exchange in China, said on Sunday that it has already "ceased account registration for new users in Mainland China, and that it will "gradually retire existing Mainland China user accounts" by December 31.
Moreover, yet another indication that China's fresh crypto ban is being implemented across the board is seen today in the form of reports from Chinese users that they are now unable to access several crypto-related websites.
For now, this includes the coin tracking sites CoinGecko and CoinMarketCap, as well as the popular trading and charting site TradingView, with the list likely to grow as regulators and censors continue their crackdown.
Blocking websites is a common technique used by China's internet censors, but it can be circumvented by using virtual private networks (VPN), which are relatively common in China.
____
Learn more:
- Crypto Market Dives as China Continues Crackdown, Singles out Tether & Foreign Platforms
- China Goes After Camouflaged Crypto Miners Ahead of Winter Season
- Chinese Court Says Crypto is 'Not Protected By Law'
- China Doubles Down On Crypto FUD By Recycling Old Warnings
---