Canada's Bitcoin ETFs Losing Momentum, But Not Investors' Interest
Bitcoin (BTC) exchange-traded funds (ETFs) in Canada seem to have lost their initial explosive growth, waning with other major plays in the market, but analysts argue that the interest in ETFs is still there.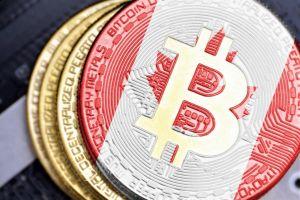 The Purpose Bitcoin ETF (BTCC) was launched on February 18 as North America's first ETF, soon picking up the pace and displaying an impressive start. Yet, this pace has largely slowed down since.
Looking at the data provided by on-chain analysis firm Glassnode, on March 3, Purpose Bitcoin ETF recorded inflows of BTC 152.9, worth USD 7.75m.
In comparison, for two days prior, the number of BTC was around 460, while upon the launch, on February 22, Glassnode shows inflows of nearly BTC 2,252, at the time worth USD 121.82m. That is a whopping 1,372.9% drop in the amount of BTC in a bit more than a week.
Glassnode further shows the ETF's holdings on March 3 to be BTC 11,294, currently worth USD 554.7m. Its assets under management (AUM) stood at USD 722m on Wednesday, showing an increase of USD 120m since the beginning of this month. AUM has had a slow rise following the 33.7% jump on February 22.
Evolve Funds Group's Bitcoin ETF (EBIT) launched on the Toronto Stock Exchange a day after BTCC. Per the reports, some USD 3.2m shares traded on Tuesday, down from nearly USD 15m right after its release. According to the website, EBIT's AUM on March 3 was USD 39.985m. Net Asset Value (NAV), which represents the value of all the securities held by the ETF, was USD 24.6m, up 2.94%.
As for the reasons behind these drops, former Merrill Lynch trader Tom Essaye told Bloomberg that there was "a rollover in a lot of the momentum plays in the market — not just Bitcoin, but Tesla and tech stocks more broadly," and the interest is coming out of these plays now.
"The initial surge in interest was evidence of some combination of pent-up demand, investors switching from other means of getting bitcoin exposure, and the fact that bitcoin's price was notching new highs as the Purpose ETF began trading," Ben Johnson, Morningstar's global director of ETF research, said, adding that longer-term, volumes would be correlated with BTC's price.
Mohit Bajaj, director of ETFs for WallachBeth Capital, also told Bloomberg that "some of it is definitely tied to bitcoin fluctuating," but that these ETFs are still young and it will "take time for investors to get comfortable with it."
Additionally, Nate Geraci, president of advisory firm ETF Store, was quoted as saying that "the fading demand is temporary and more reflective of the price of Bitcoin versus lack of interest in the ETFs."
Overall, the launch of the new BTC ETFs helped attract USD 5.2bn to Canadian ETF managers in February, the second-highest month of inflows on record, according to a separate article by Bloomberg reported.
Also, as reported, Evolve Funds Group lowered its management fee on their Bitcoin ETF, initiating a price war.
Meanwhile, Ethereum ETF's might be coming to the country soon. CI Global Asset Management filed a preliminary prospectus for CI Galaxy Ethereum ETF a week ago, while Evolve Funds Group filed its own prospectus for the Ether ETF with the Canadian securities regulators this Tuesday.
At the time of writing (15:41 UTC), BTC trades at USD 49,324 and is down by 2% in a day and 1% in a week, trimming its monthly gains to less than 48%. It rallied by 464% in a year.
___
Learn more:
- US SEC Now 'On the Clock' for Key Bitcoin ETF Decision
- Launching Bitcoin ETFs Could Burst the Bitcoin Floodgates – Study
- Opinions Divided on Bitcoin ETF in US as Experts Say 2021 Launch Is Possible
- Most US Financial Advisors Want to up Crypto Holdings in 2021 – Survey
- VanEck CEO on Bitcoin ETF
- New Crypto ETF in Bermuda May Help Institutional Inflow
- What Is Bitcoin Exchange Traded Crypto and What Impact Could It Have?
---