Buterin Paid USD 800+ In Fees For 9 Major Transactions on Ethereum
Disclosure: Crypto is a high-risk asset class. This article is provided for informational purposes and does not constitute investment advice. By using this website, you agree to our terms and conditions. We may utilise affiliate links within our content, and receive commission.
Ethereum (ETH) co-founder and newly found billionaire, Vitalik Buterin, has risen to the occasion and donated massive amounts of dog-themed tokens and ETH to charitable organizations and community projects. Nine transactions cost him over USD 800 in fees.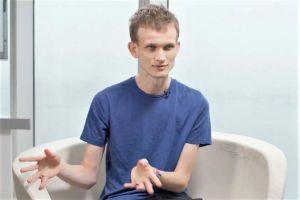 The epic donation spree amounts to a grand total of ETH 16,342, worth nearly USD 68m at the time, 49.3trn Akita Inu (AKITA) coins (worth approx. USD 431m at the time), 432trn Dogelon (ELON) tokens (USD 336m), plus 50trn Shiba Inu (SHIB) tokens, worth approximately USD 1.2bn at the time.
The moves came at the peak of so-called "memecoin" mania, during which multiple Dogecoin (DOGE) ripoffs like SHIB, AKITA, ELON, and others went through significant appreciations in value. However, many of the offloaded coins have collapsed up to -60% in value due to Buterin's actions.
Here's how the chain of the transactions looked like:
These nine transactions cost him ETH 0.217395307, which at the time of writing is worth around USD 844, while less than a day ago when the tokens were sent, it was valued at around USD 900. The most expensive transaction cost over USD 200, while the cheapest one was around USD 30.
In either case, some industry observers speculate that the move marks the beginning of Buterin's fight against meme "pump and dump" coins that were clogging the Ethereum blockchain in the past few days, raising the transaction fees (gas) up to and over USD 200 per transfer.
As a result, some of the sold meme coins tanked up to 60% in the last 24 hours. At 9:00 UTC, SHIB lost – 39% of its value, ELON tanked -61% and AKITA token lost -45% of its value. Most of Buterin's memecoins were sent to him by the meme project representatives in hopes to promote their projects.
Many in the community seem to praise Buterin for this move, which, according to some, could spell the end for the "memecoin mania." For instance, a Reddit user u/wallstreetdumbass called it a "500 IQ play," arguing that it:
Memecoins are useless ERC-20 tokens and were luring people into 'pump and dump' schemes.
Buterin donated Shibacoins to India, which is the second most populated country in the world, and was surrounded by rumors and efforts of banning cryptocurrency altogether.
''The purge' of memecoins will make Ethereum more useable again, as it will lower gas fees once gain.
Bobby Ong, Chief Operations Officer (COO) at popular crypto market data provider CoinGecko, called Vitalik Buterin "an absolute chad." Sandeep Nailwal, one of the initiators of India's Crypto COVID Relief Fund, as well as co-founder of Polygon (formerly Matic Network), took to Twitter to thank Vitalik Buterin for his generosity.
However, not everyone was praising Buterin.
Also, other memecoin holders were not so enthusiastic about Buterin's actions that caused their favorite coins to plummet in value. Soon after that, a new coin called "Fuck Vitalik Inu (FUCKVB) emerged on Ethereum blockchain with a maximum supply of 1,000,000,000,000,000 tokens that were all sent to Buterin. (P.S. The sender, "RULTON FYDER," paid USD 98 in fees for this transaction.)
Meanwhile, per Forbes, yesterday, Buterin also moved ETH 325,001 (USD 1.27bn) from his main public address to a separate wallet "generated via gnosis safe, a platform which allows one to manage assets on the Ethereum blockchain and enables multi-sig transactions." Vice president of digital asset strategy at New York-based Fundstrat Global Advisors, Leeor Shimron, commented that the purpose of the movement is unclear and could be to increase security or merely upgrade the coin setup.
___
Learn more:
– Rise of YFI & Woofy May Be a Bellwether for Rotation From Ethereum To DeFi
– 'DOGE Killer' Shiba Inu Clogs Ethereum While Musk Lifts Dogecoin Again
– Why Ethereum is Far From 'Ultrasound Money'
– If History Rhymes, ETH Might Hit USD 19K; Downside Risk Stronger Than BTC's
---