Block by Block Ethereum Approaches Constantinople Upgrade
Disclosure: Crypto is a high-risk asset class. This article is provided for informational purposes and does not constitute investment advice. By using this website, you agree to our
terms and conditions
. We may utilise affiliate links within our content, and receive commission.
Ethereum's next two network upgrades, called Constantinople and St. Petersburg, are scheduled to take place this week at block height 7,280,000, which is expected to be mined on February 28th. Still, given the unpredictable nature of mining, the implementation could happen one or two days before or after the scheduled date.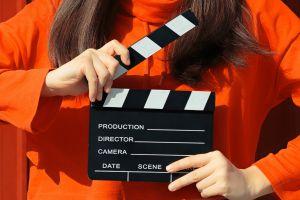 The upgrade has been garnering a lot of attention in the community ever since it was announced.
"The consensus protocol is the most fundamental and intrinsic aspect of any crypto ledger. Moving from the purposefully computationally expensive Proof of Work (PoW) model, also somewhat unaffectionately known as 'proof of waste' due to its high energy costs, to a model that more directly aligns rewards for mining with actual 'skin in the game' proposes to make Ethereum more fair and transparent," according to Benjamin Scherrey, Group Chief Technological Officer & Chief Systems Architect of blockchain game platform HotNow.
Meanwhile, Vaibhav Kadikar, Founder & CEO at derivatives platform CloseCross, added that the Proof of Stake (PoW) consensus protocol will make the Ethereum network faster and transactions cheaper.
"That's a longer term goal, however, and for now the objective is simply to increase network capacity and decrease mining energy consumption. If the upgrade is rolled out without any hiccups, it's fair to say that Constantinople will represent a significant step towards scalability gain that can help in bringing the community's collective aspiration of real-time on chain transactions closer to fruition," he said.
However, the jury is not out on the grand PoW vs. PoS debate as heated discussions showed.
Also, when it comes to a network upgrade, there is always the question of price, especially in the face of the weekend drop, as some crypto analysts even speculated that the recent crypto rally was Ethereum driven.
In either case, History suggests that the price could drop following the hard fork, even though reducing the influx of new ether should drive up the price thanks to supply and demand laws.
Ether price chart: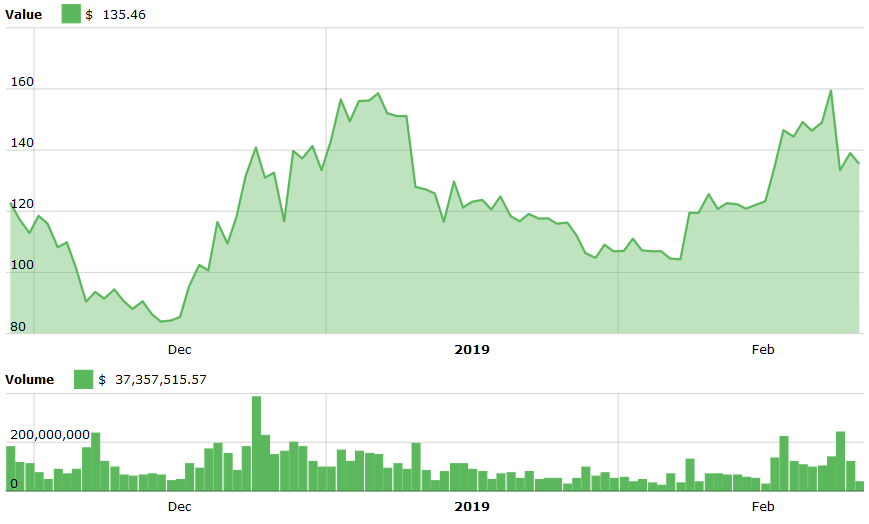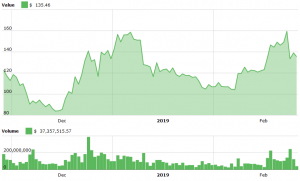 The Constantinople: background
The Constantinople update has been delayed in January due to a discovered vulnerability. The vulnerability, featured in an Ethereum Improvement Proposal (EIP) which was set to introduce cheaper gas costs for certain operations, has been subsequently removed from the list of EIPs that will be implemented in the upcoming upgrade.
However, back in January, some nodes had already implemented Constantinople as it was, with the faulty EIP 1283. Now, Constantinople will be issued in two parts simultaneously on the main network. The first upgrade will include all five original EIPs and a second upgrade, called St. Petersburg, will specifically remove EIP 1283. This way it is ensured that nodes that had already implemented Constantinople can fix the issue by removing EIP 1283 without rolling back any blocks.
The most significant EIP in this update is EIP 1234, which includes the Difficulty Bomb Delay. The Difficulty Bomb is a mechanism that, if activated, would increase the difficulty of mining a new block until it becomes impossible and no new blocks can be mined. This EIP postpones that for another twelve months, at which point it will be voted upon again. This would also incentivize people to move from the Proof of Work system that is currently used by Ethereum towards Proof of Stake, which is what the platform is aiming for.
Countdown for the upgrade can be found here.
---