Bitcoin Price Prediction as Sky News Claims 21 Million BTC Supply Seized From Andrew Tate Worth $400 Million – What's Going On?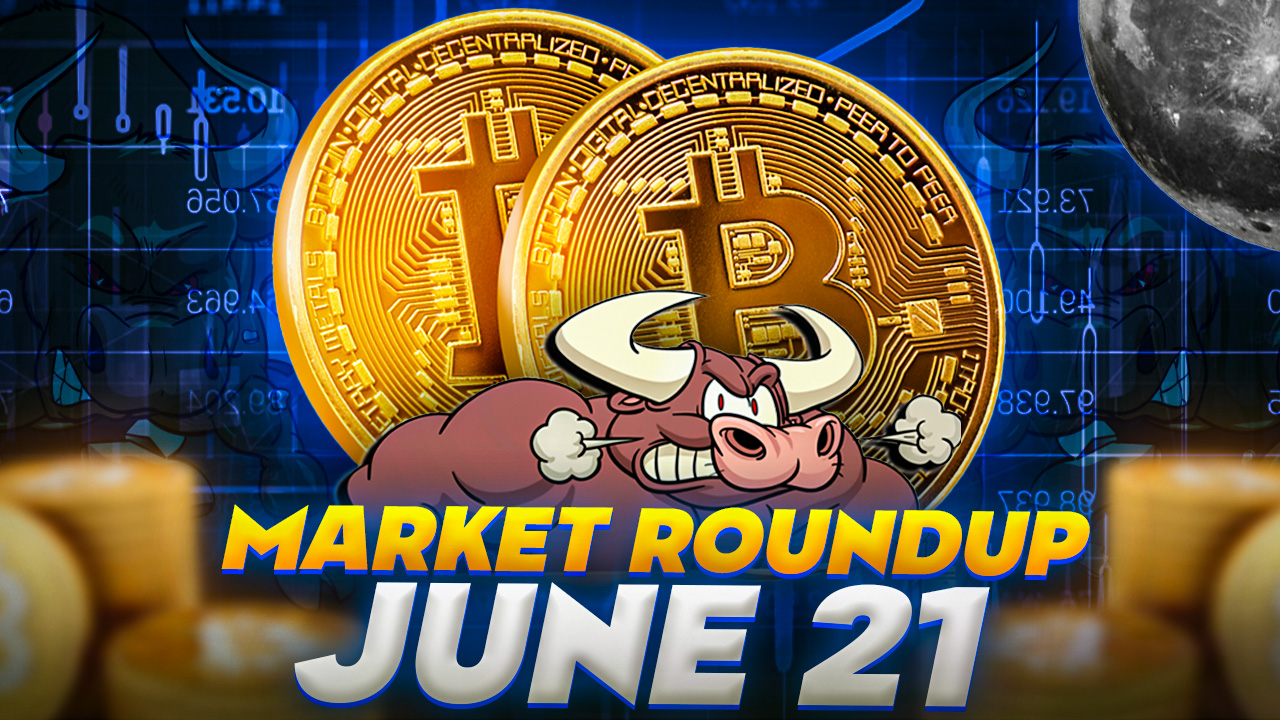 In a surprising turn of events, Sky News reported the seizure of a staggering 21 million Bitcoins from Andrew Tate, with a total value of $400 million.
That is of course impossible as the entire supply of BTC is only 21 million coins - $400 million would be more like 21 BTC in value, depending on the time it was seized (likely before the explosive Bitcoin price rise of the past 48 hours).
This development however has sent shockwaves through the cryptocurrency community, raising questions about the circumstances surrounding the seizure and the impact it could have on the market.
Meanwhile, Bitcoin has been displaying a resilient bullish trend, defying the news and surpassing the significant milestone of $30,000.
For now, investors are closely monitoring the market as the future direction of Bitcoin remains uncertain but highly anticipated.
Court to Seize 21 Bitcoin from Andrew Tate
Former world kickboxing champion and social media influencer Andrew Tate, known for his controversial persona, is facing potential asset seizures by Romanian authorities.
Following his formal indictment on rape and trafficking charges, prosecutors seek to seize various assets, including 21 Bitcoins (now worth over $600 million with Bitcoin recovering the $30,000 level), 15 high-end cars, 15 properties, and several watches.
Andrew Tate's arrest in Romania in December led to an ongoing investigation, resulting in official charges being filed.
As per a report from BBC, his brother Tristan and two other associates have also been indicted on the same charges, as they are alleged to be involved in a sex trafficking operation that deceived women with false promises of marriage.
Let's take a look at the technical side of the market.
Bitcoin Price Prediction
The BTC/USD pair displays a prominent bullish trend after successfully breaking through the resistance level at $30,000. It is now setting its sights on the next target of $31,000.
The likelihood of reaching this significant milestone is high, as indicated by favorable technical indicators and the successful crossing of the 50-day Exponential Moving Average (EMA).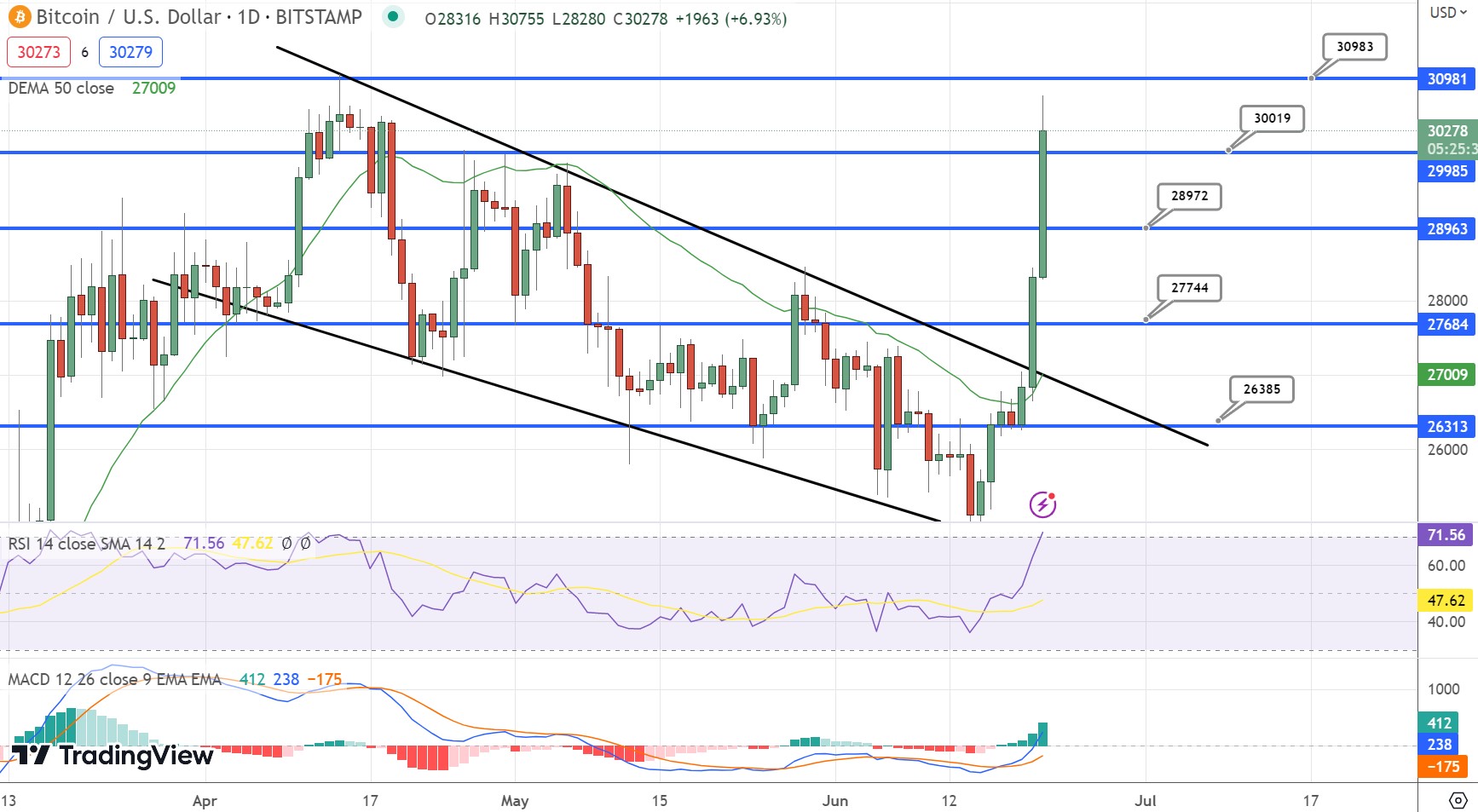 Although a minor correction to the $28,900 level cannot be ruled out, maintaining a position above this critical level would create favorable conditions for further upward movement.
If Bitcoin sustains its position above the $30,000 mark, it will pave the way for a potential upward surge toward the next resistance level at $31,000.
Top 15 Cryptocurrencies to Watch in 2023
Stay informed about the latest initial coin offering (ICO) projects and alternative cryptocurrencies by regularly exploring our carefully selected collection of the top 15 digital assets to watch in 2023.
This thoughtfully curated list has been compiled by industry experts from Industry Talk and Cryptonews, ensuring that you receive professional recommendations and valuable insights.
Stay ahead of the game and discover the potential of these cryptocurrencies as you navigate the ever-changing world of digital assets.
Find The Best Price to Buy/Sell Cryptocurrency

---