Bitcoin Price and Ethereum Prediction: BTC and ETH Soar Over 10% - Is There a Limit to Their Ascent?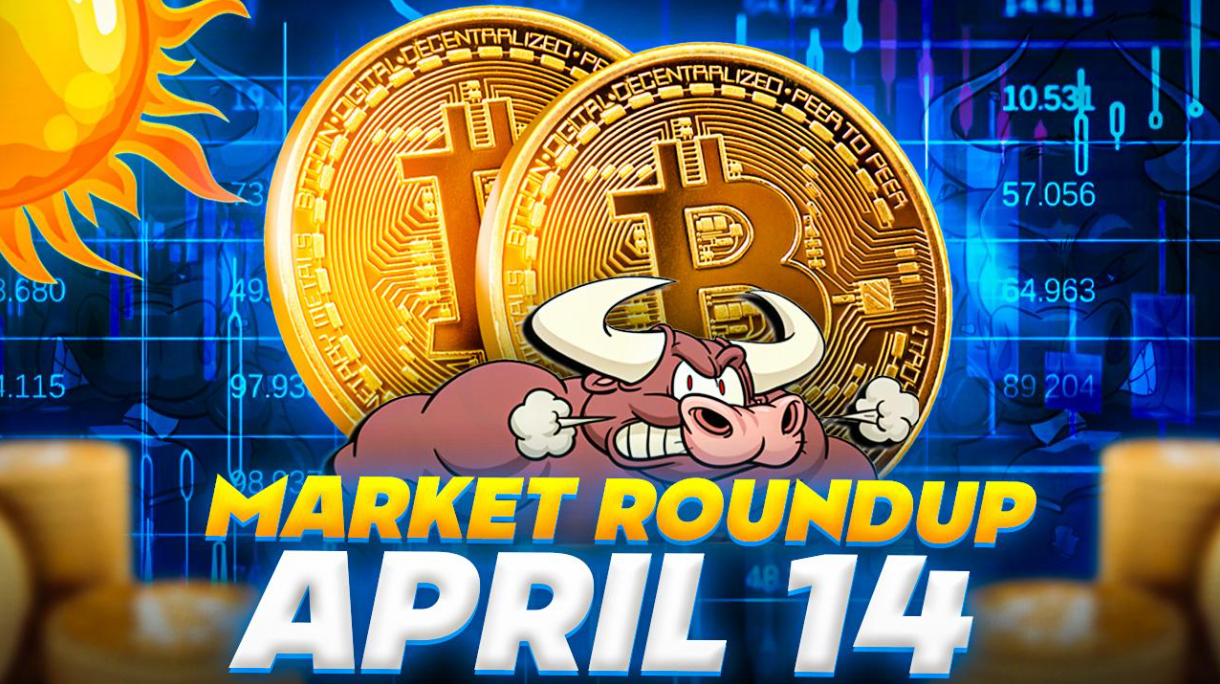 The price of Bitcoin and Ethereum has risen, with both cryptocurrencies soaring by over 10%. As investors and traders closely monitor these developments, many questions whether their ascent is limited. Will this bullish trend continue, or are we approaching a potential peak?
Let's find out.
BTC/USD is currently trading at 30,759, reflecting a 10% increase over the past seven hours. The rise in the price of the most popular cryptocurrency can be attributed to several factors, including improving market sentiment and positive PPI data that supports Bitcoin.
Bitcoin Benefits from Positive US PPI Data
According to a report issued on Thursday, the seasonally-adjusted Producer Price Index (PPI) fell 0.5% in March. The headline PPI came in at 2.7% year-on-year, which was lower than market predictions of 3%.
The US PPI statistics indicate that inflation declined quicker than anticipated, likely due to reduced volatility. As a result, the unexpected drop put significant pressure on the US Dollar, causing the DXY to fall to yearly lows of 100.83.
This news is positive regarding inflationary possibilities, as the Fed is likely to halt raising rates following its meeting in May. This development is good news for risk assets and reflects an improvement in market sentiment.
The release of the minutes on Wednesday also revealed that several Fed members had discussed holding off on hiking interest rates as they monitored the state of the banking industry.
Additionally, the Fed warned of a possible mild recession in the US later this year. As a result, the bank will find it challenging to raise rates amid recession fears. The cryptocurrency market responded well to this news, and BTC/USD increased as a result.
New Bitcoin-Only Policy Organization Launched in the UK
Bitcoin Policy UK (BPUK), a collaboration of entrepreneurs, environmental activists, and Bitcoin supporters, has been launched to promote the use of Bitcoin in the United Kingdom. The organization's vision is to leverage the long-term benefits of Bitcoin for the UK economy.
BPUK aims to achieve its objectives by promoting investment, educating people about future employment in the Bitcoin industry, and increasing awareness and education about Bitcoin.
The ultimate goal is to utilize wasted and stranded energy resources to attract investments to the UK, create employment opportunities, and stimulate new businesses.
The group seeks to bring together stakeholders such as politicians, environmentalists, entrepreneurs, energy providers, and Bitcoin specialists to analyze how Bitcoin can benefit UK residents, companies, and neighborhoods.
The London Stock Exchange Group (LSEG) to Offer Bitcoin Futures and Options
On Thursday, the London Stock Exchange Group (LSEG.L) and Global Futures and Options (GFO-X) announced a partnership to provide Britain's first regulated trading and clearing of Bitcoin index futures and options derivatives.
LSEG's clearinghouse affiliate in Paris, LCH SA, will offer clearing solutions for dollar-denominated, cash-settled BTC index futures and options contracts traded on the GFO-X exchange.
The launch of the new service is planned for the fourth quarter of this year, pending regulatory approval from France and the European Union.
LCH SA will work with the FCA-licensed GFO-X trading venue to offer a centrally cleared, regulated trading environment that is expected to benefit BTC/USD.
Bitcoin Price
On Friday, the BTC/USD pair has experienced an increase, breaking through the double top resistance level of $30,500. If the pair can sustain above this level for 4-hour candles, it is expected to result in significant upward movement in the market.
Moving higher, Bitcoin may encounter an immediate resistance level of $31,400, and if demand for BTC increases, it may break through this level and reach the $32,300 mark.
The RSI and MACD indicators are both in the buying zone, which supports the possibility of a bullish trend continuation. However, it is advisable to wait for BTC to retrace back and retest the $30,500 level before taking any buying positions.
In case the BTC/USD pair falls below the $30,500 level, it is likely that the $29,700 or $28,850 levels will act as a support.
Ethereum Price
Ethereum, the second most popular cryptocurrency, is experiencing a significant bullish trend, having surpassed the resistance level of $2,075. The cryptocurrency is now heading towards $2,150, which is a resistance level established by a previous high in May 2022.
If ETH manages to close successfully above the $2,150 level, it could trigger an uptrend that could reach as high as $2,250 or $2,300.
However, if it fails to close above the $2,160 level, the price could drop to $2,075 or even $2,030. It is essential to keep an eye on the $2,160 level to determine whether to consider a buy or sell trade today.
Top 15 Cryptocurrencies to Watch in 2023
Keep abreast of the latest ICO projects and altcoins by frequently consulting the expert-curated list of the top 15 most promising cryptocurrencies to watch in 2023, as recommended by industry specialists at Industry Talk and Cryptonews.
Disclaimer: The Industry Talk section features insights by crypto industry players and is not a part of the editorial content of Cryptonews.com.
Find The Best Price to Buy/Sell Cryptocurrency
---