Bitcoin Mining in Canada Might Become Less Profitable
Hydro-Quebec, Canada's biggest electricity provider, has proposed new rules, through which blockchain companies will have to go through a selection process to apply for electricity. The official press release states that these new parameters are in response to an Order-in-Council recently adopted by the government that restricts the amount of electricity sold to blockchain companies.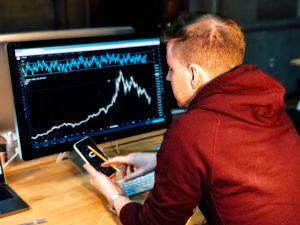 The new regime seeks to allocate up to 500 megawatts, in addition to 120 megawatts of already existing initiatives. Reportedly, the starting rate would be CAD 0.01 (USD 0.0075) per kilowatt hour - 20% more than the industry standard price. Now it's up to local energy regulator Regie de l'energie to approve the plan.
Hydro-Quebec commented on the proposal, "The goal of this process is to both maximize economic spinoffs for Quebec and revenue for Hydro-Quebec - in turn, pushing electricity rates down for customers."
Hydro-Quebec had already temporarily suspended new requests from crypto miners after demand skyrocketed to the point where its short- and medium-term capacity to provide power to the region has been affected. Even back then, an official statement said they would ask the regulator to set aside electricity specifically for crypto miners, and also wants to propose a set rate for mining and blockchain technology-related industries.
Canada, and Quebec in particular, had seen crypto migrations since the beginning of this year due to China's suppression of cryptocurrency mining. Miners had decided to move to the next relatively cheapest region, and Hydro Quebec welcomed the surge of interest but had been unsure of its ability to supply ample energy for the growing sector.
---