Most Expensive and Cheapest Countries to Mine Bitcoin
Having seen the prices go close to USD 20,000 and back down again, many have decided that Bitcoin mining may be a more lucrative business than trading. However, mining is expensive and as more people set up rigs and more coins are mined, it only gets harder and pricier. Exactly how pricy, EliteFixtures.com found out by doing a worldwide study.
The subsidiary of Crescent Electric Supply Company, an American distributor of electrical hardware, looked at the cost to mine one Bitcoin in 115 different countries based on average electricity rates according to government data, utility company data, and/or reports. On another interesting note, it depends on the rig exactly how quickly a single coin can be mined. According to their calculations, this ranges from 548.56 days to 2194.22 days.
The most expensive country by far is South Korea. For mining a single coin, you would need to cash out USD 26,170 - hardly a good trade-off. Niue, an island country in the South Pacific Ocean, comes in second, with a significantly cheaper rate of "only" USD 17,566. In third place is Bahrain, where you would need USD 16,773, fourth place belongs to the Solomon Islands standing at USD 16,209, and number five are the Cook Islands with USD 15,861 - still not worth its value on the current market.
After these staggering numbers, the cheapest countries look like a delight to live in: the cheapest by far is Venezuela, with only USD 531 needed for that one coin. But, as EliteFixtures.com explains, "Their electricity rates are heavily subsidized by the government, leading to incredibly low prices." Second cheapest are Trinidad and Tobago at USD 1,190, followed by Uzbekistan and its USD 1,788. Europe's only truly cheap country is Ukraine, where mining a single coin costs USD 1,852, and then it's back to Asia with Myanmar, where it costs USD 1,983 to quench your FOMO (fear of missing out).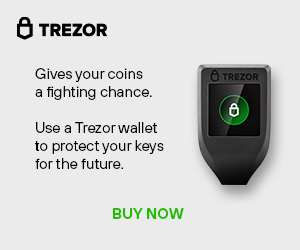 Whether you decide to mine or trade may depend on your country of residence. If you're from South Korea, you would need a miracle on the market to ever break even. But if you're from Venezuela, go for it - unless you're already into petro.