Bitcoin Mining Company GRIID to Be First Recipient of Intel's "Bonanza Mine" Chips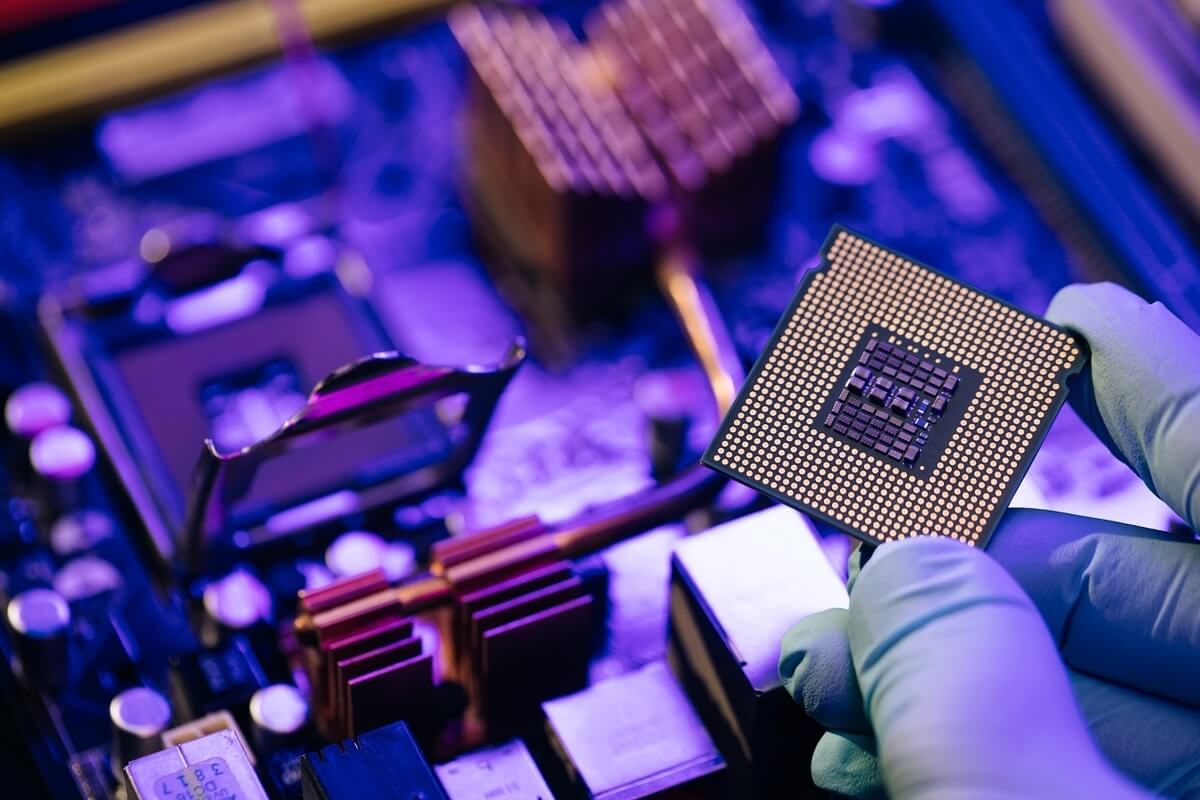 GRIID, an American infrastructure company that owns and operates a number of Bitcoin (BTC) mining facilities, has inked a partnership with major multinational corporation and technology company Intel to become the first recipient of its upcoming "Bonanza Mine" chips.
FOX Business reported this news citing the company's S-4 filing. The publication detailed that GRIID will have access to a large portion of the chip's production, adding that the chips would "make Bitcoin mining more energy efficient by reducing the amount of energy needed in the process."
As reported, Intel aims to unveil its "Bonanza Mine" processor, which is a new chip described as an "ultra-low-voltage energy-efficient Bitcoin mining ASIC," on February 23. Tom's Hardware reported that the chips are expected to come to the market in the near future.
"This will be big if it's successful because one major headwind for institutional ownership of Bitcoin has been ESG [environmental, social and corporate governance] concerns," Tom Hayes, chairman of Great Hill Capital, told FOX Business.
GRIID is an Ohio-based "self-mining company" with three US-based facilities. The company is slated to go public via a special purpose acquisition company (SPAC) merger in the coming weeks. Upon completion of the deal, the combined company will be listed on the New York Stock Exchange (NYSE) under the ticker symbol "GRDI".
The move is expected to give the 4-year-old startup GRIID a boost and even put it on a par with Bitmain, the world's largest Bitcoin miner that accounted for approximately 75% of the mining market share by 2018.
Meanwhile, Bob Burnett, former Intel employee and chairman of Divvy Systems/Barefoot Mining, which provides hosting for cryptominers, argued that Intel doesn't "enter markets frivolously," adding that the move is bullish for the industry.
However, as Mati Greenspan, Founder of QuantumEconomics.io, noted, currently "we have no idea what they will actually be unveiling." It may be a proof of concept, a ready made product, or something else entirely.
Greenspan raised more relevant questions, specifically:
how efficient will the Bonanza Mine be;
how will it compare with the currently available ASICs;
with the demand for electronic devices skyrocketing since the start of the pandemic, and Intel currently being in "the throes of a major chip shortage," how much silicone will they be able to divert to bitcoin?
"Currently, we don't know," Greenspan concluded.
____
Learn more:
- Bitcoin & Crypto Mining in 2022: New Locations, Technologies, and Bigger Players
- Jack Dorsey's Block Announces Bitcoin Mining System, Building the Core Team

- Another Solo Miner Wins 'Life-Changing' Sum, Rakes In USD 536K in Ethereum Block Reward
- Proof-of-Hypocrisy: Securities Regulator Calls for Bitcoin Mining Ban in EU, Promotes PoS

- Misleading Memo for US House Hearing on Bitcoin & Ethereum Mining Includes 'Basic Errors'
- Bitcoin Mining Hash Rate to Double in 2022, Compute North CEO Predicts

---