Bitcoin and Ethereum Price Prediction: BTC and ETH Slide Amid Kraken Crackdown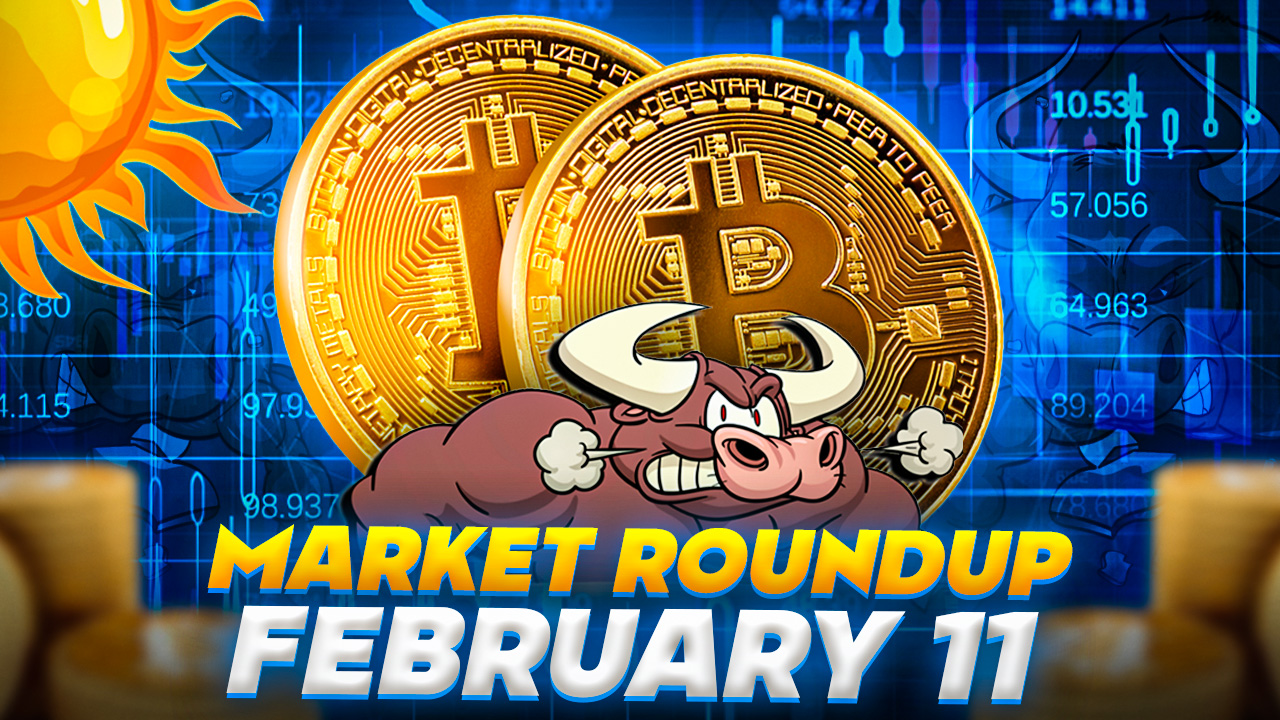 The price of Bitcoin and Ethereum took a downward turn this week, sliding amid reports that Kraken has settled with the US Securities and Exchange Commission and will now not offer its staking-as-a-service product to companies without regulatory approval.
Kraken's SEC Settlement: A Warning For Exchanges, Or An Opportunity For Decentralized Alternatives?
The outcome of Kraken's settlement with the Securities and Exchange Commission (SEC) has significant implications for the cryptocurrency industry. The SEC disclosed on Thursday that Kraken, a cryptocurrency exchange, will pay a $30 million fine for failing to register its cryptocurrency staking-as-a-service program's offering and sale.
Prior to this announcement, Coinbase CEO Brian Armstrong cautioned on Twitter that he had received information that "the SEC intends to eliminate crypto staking for retail customers in the United States."
At first glance, the news of Kraken's settlement with the SEC seemed like a negative development for all crypto-staking services. However, the market reaction suggests that only centralized exchanges as staking intermediaries, such as Kraken and Coinbase, have reason to worry. The governance tokens for Lido and Rocket Pool, two of the largest pooled staking services, surged up to 11% in the past day.
Staked assets play a critical role in proof-of-stake networks, such as Ethereum, by ensuring network stability. Retail-level investors who cannot become standalone Ethereum validators due to high entry barriers turn to staking-as-a-service and pooled staking providers.
Liquid staking, which enables tokenized and tradable staked assets, has grown to $12 billion, or 26%, of the $47 billion DeFi ecosystem. Lido, the largest protocol that supports ETH staking, accounts for $8 billion, or 75% of the funds deposited.
The SEC's complaint against Kraken highlighted the oversimplification of staking to appeal to retail customers. Kraken set returns for its customers, while the variable rate of rewards should have been determined by the protocol.
Robinhood's Crypto Revenue Drops 25% In Q4: What Does This Mean For Crypto Traders?
Revenue from Robinhood's bitcoin business fell by 25% over the previous quarter (Q4). Founded in 2013, the company is most known for its stock trading program, which it expanded into cryptocurrencies in 2018. Because of this, it has rapidly risen to prominence as a prime venue for exchanging digital currencies like Bitcoin and Ethereum.
Revenue drops for a number of reasons, one of which is the general slowdown in the bitcoin industry. High cryptocurrency price volatility in 2022 led to less trading and lower profits for exchanges like Robinhood. In its presentation to the investors' board, the company claimed to have earned almost $82 million (EBITDA).
The fourth quarter was not a success, as a loss of $166 million was reported. Therefore, it saw a decrease in EPS of $0.20. The loss was smaller than the $0.20 drop in EPS that was expected for the third quarter of 2022.
Robinhood CEO Vladi Tenev believes in the future of cryptocurrencies like bitcoin and will continue offering their customers with access to these "rapidly evolving assets".
Given the ongoing tensions in the cryptocurrency market, the Bitcoin and Ethereum prices are falling, and continue to trade in a sell zone.
Bitcoin Price
The current Bitcoin price is $21,682, and the 24-hour trading volume is $24 billion. Bitcoin has fallen by less than 1% in the last 24 hours. With a live market cap of $418 billion, CoinMarketCap currently ranks first.
Bitcoin breached a major support zone of $21,875 on Saturday, and the closing of candles below this level increases the likelihood of a selling trend in BTC. A bullish breakout of the $21,875 level could expose the BTC price to the next resistance level of $22,300 or $22,850.
Failure to break below the $21,750 level, on the other hand, may extend the downtrend to the $21,200 level. Further down, BTC's immediate support is at $21,200, and a break below this level has the potential to send BTC's price down to $20,600.
Ethereum Price
The price of Ethereum is $1,518 with a 24-hour trading volume of $7.5 billion. ET has decreased by nearly 2% in the last 24 hours and ranks number two on CoinMarketCap, with a market cap of $185 billion.
On the technical front, Ethereum is trading just above a $1,500 double-bottom support level. Closed candles above $1,500 have the potential to drive an uptrend until the $1,560 level.
This resistance level is being driven by an upward channel that was previously violated on Friday. A break above $1,560 may expose BTC to the $1,600 or $1,680 level.
Failure to break above the $1,560 level, on the other hand, can keep the ETH price bearish and increase selling pressure, triggering a bearish breakout under the $1,510 level, leading prices to the $1,435 level.
Bitcoin and Ethereum Alternatives
The top 15 cryptocurrencies for 2023 were recently identified by CryptoNews Industry Talk. If you want to invest in something more promising, there are numerous other options to consider.
The number of available cryptocurrencies and ICOs (Initial Coin Offerings) grows on a weekly basis.
Disclaimer: The Industry Talk section features insights by crypto industry players and is not a part of the editorial content of Cryptonews.com.
Find The Best Price to Buy/Sell Cryptocurrency


---