Binance Just Announced Another Potential "Pump Project" (UPDATED)
Major cryptocurrency exchange Binance just announced another potential target for those looking for a hyped token sale. (A new section - "First come, first served" - has been added at the end of the article.)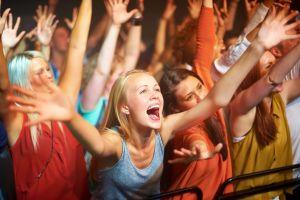 This time, the exchange aims to launch a public token sale for Celer, a layer-2 scaling platform that enables off-chain transactions for payments and generalized off-chain smart contracts.
Founded by four unnamed PhDs from MIT, Princeton, UC Berkeley and University of Illinois at Urbana–Champaign, the startup has already launched CelerX, a testnet app that showcases the transaction process on the Celer Network, according to the announcement by Binance Launchepad, a token launch platform.
The startup claims that "CelerX upgrades the slow dapps [decentralized applicatiotions] with 1000X faster and interactive user experience."
At the time of writing, the app, that was launched in February, has more than 100 downloads on the Google Play Store.
However, on February 22, the company claimed that CelerX had more than 2,600 users, and more than 13,000 cGomoku games played in total.
The CELR token drives cEconomy, the off-chain cryptoeconomic incentive structure of the Celer Network.
______
Battle Bombers Using Celer Network:
_____
The startup raised USD 7.46 million in a seed round in April 2018 and another USD 23.25 million during a private token sale in July 2018.
Now, the token sale on Binance Launchepad is scheduled on March 19, as the company is looking to raise another USD 4 million. However, participants from dozens of countries, including the USA, will not be able to participate in the token sale.
Meanwhile, two previous token sales on Binance Launchepad were completed in a matter of minutes (the BitTorrent (BTT) sale) and seconds (the case of Fetch.AI (FET), a developer of "an economic internet" based on AI, decentralized ledger and other technologies.)
After the Fetch.AI sale, videos appeared showing a group of children waiting for the token sale to start:
However, after the initial hype, both BTT and FET decreased in value.
FET price chart: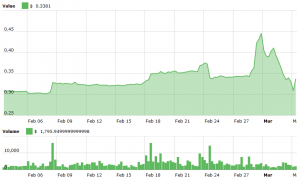 _____
BTT price chart: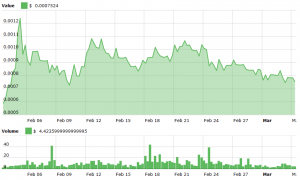 _____
Meanwhile, the price of Binance Coin, the native token of Binance that is being used during token sales on Binance Launchepad, keeps steadily growing: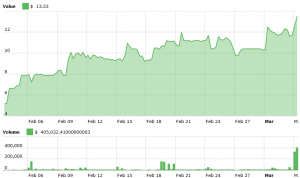 First come, first served
During a livestream earlier today, Binance CEO Changpeng "CZ" Zhao said that they are advising Binance Launchpad projects to keep the initial sale price low because when it's low "we necessarily generate a very high demand": "So basically, it is first come, first served. It is fair."
"We want there to be a higher demand than supply at the initial sales stage, and this will also help with the listing. When that coin is listed later on, the high demand will help drive the price even higher, hopefully," the CEO said, adding that after a sale on Launchpad a project has a "very high chance of getting listed on Binance."
However, the CEO did not rule out that the current structure of a token sale might change in the unspecified future.
Commenting on how often token sales on the Launchpad might happen, CZ said that it's "roughly one to two a month."
"It's not so much an exact schedule, but we want to find good projects. As soon as we can find good projects, we will do it," he said.
---