Bill Token Rises 50,000% In 24 Hours But Experts Say It Is a Scam - These Lesser Known Cryptos Are Better Alternatives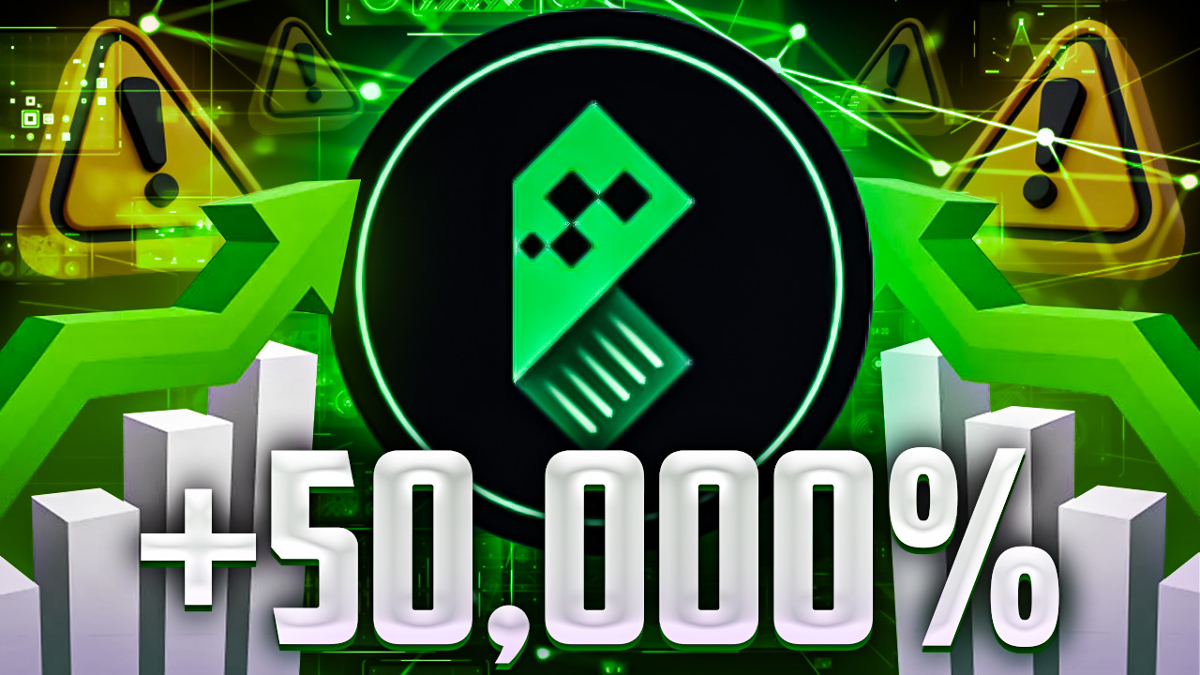 A new meme crypto asset, $BILL, has captured the interest of the crypto community.
This token has experienced an astounding surge of over 50,000% within a single day, attracting the attention of numerous investors.
Despite the influx of eager participants, crypto experts are raising concerns that $BILL could be a honeypot scam looking to rip off investors.
These experts strongly urge investors to exercise utmost caution when considering involvement with the project.
Meanwhile, there are other meme projects, such as Wall Street Memes and Thug Life, which possess stronger fundamentals and a proven track record, making them worth considering as alternatives.
Meteoric Rise, Shady Project?
Meme projects have been the stars in a largely dull crypto market. Following the launch of $PEPE in mid-April, these parody coins have generated extraordinary returns, transforming early backers into millionaires.
However, while many have a transparent ideology behind them, several others lack the necessary contextual information for investors to engage with.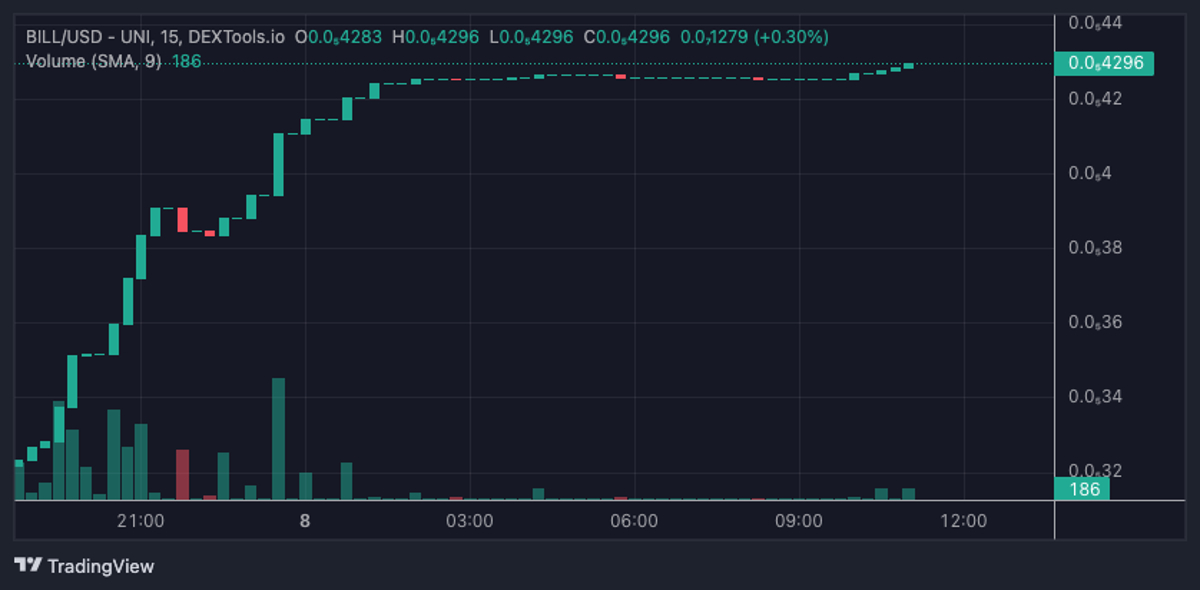 One such is the newly-launched $BILL token. At press time, the meme asset has surged over 50,000%, with its price chart showing ever-ascending green trendlines.
The token is trading at $0.000004296, with an impressive seven-day performance of 46,516.78%.
Additionally, its 24-hour trading volume stands at over $72,000, with its weekly volume close to the $93,000 price peg at the time of writing.
Although this may appear to be an enticing investment opportunity, several red flags have been raised by crypto experts.
Firstly, there is a lack of information regarding the project's mission, objectives, or any clear indication of its purpose.
The token's description suggests that $BILL aims to surpass the price chart of Microsoft stocks, but it remains unclear whether it is merely a copycat meme version of the tech giant.
Furthermore, there is a lack of information about the project team. While this is common in the decentralized economy, it raises concerns as the team could dump their tokens once a specific price target is reached.
Moreover, the $BILL token, currently listed on the popular pre-launch Web3 landscape DEXTools, has been marked 'Yes' for being blacklisted.
This is a huge statement and shows the potential for the project to be another fraudulent endeavor.
Additionally, approximately 50.7% of community members have given negative reviews, further fueling doubts about the project's credibility.
These red flags have prompted crypto investors to shift their attention towards more trustworthy alternatives such as Wall Street Memes and Thug Life.
Wall Street Memes: Memes for the Entire Financial Landscape
Wall Street Memes, a crypto project birthed from the momentous GameStop saga of 2021, has gained significant attention.
This project aims to tokenize the rise of the retail investor landscape, offering them a voice and platform to reclaim the market.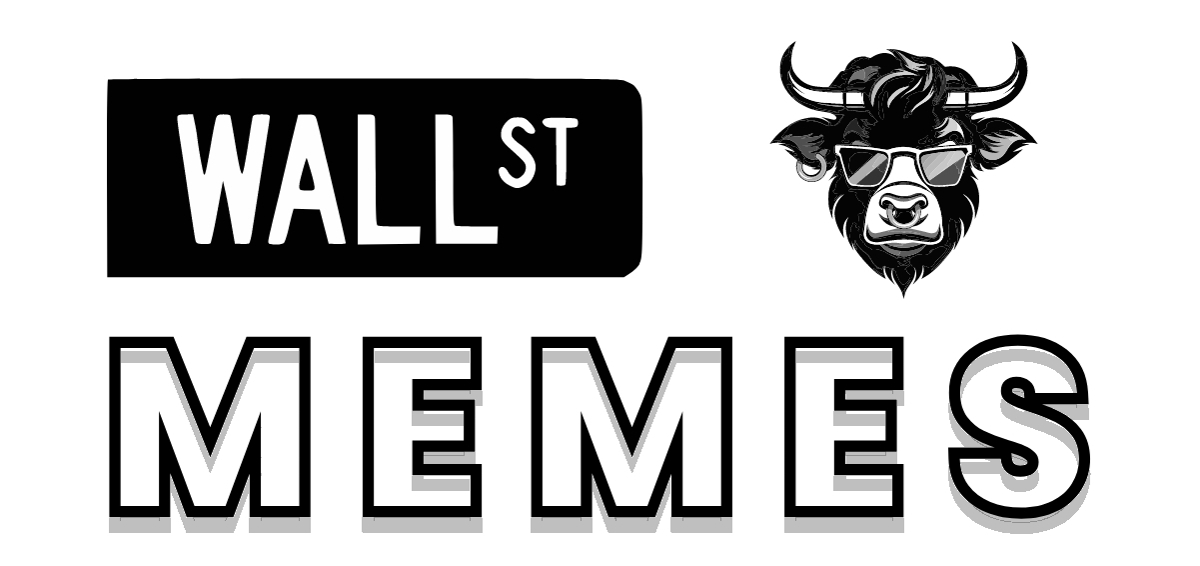 The project team envisions it as the ultimate triumph of the internet over rampant capitalism.
Prior to 2021, the financial market was a siloed ecosystem where only the ultra-rich and hedge funds profited from making forecasts.
However, the tide turned when retail investors united, inspired by catalyst posts on the popular subreddit WallStreetBets.
Wall Street Memes is now at the forefront, providing an opportunity for anyone to profit from seemingly worthless coins.
The project operates on the Ethereum network and is powered by the $WSM token.
The meme project's backstory has resonated with many crypto investors, with over one million community members joining in its first month.
Additionally, Twitter boss Elon Musk is reportedly an admirer of the ideology backing the project.
Adding to its appeal, Wall Street Memes boasts a rich development history.
The project team was behind the highly successful Wall Street Bulls NFT collection, which sold out in under 32 minutes on the Ethereum blockchain.
One of the exciting aspects of the project is its vast collection of financial memes, including various iterations of Wojak memes and Pepe the Frog.
These memes will enable investors to better interact on social media platforms.
With Musk being a prominent force in the crypto market, many crypto experts believe that the $WSM token could be on the cusp of a tier-1 exchange listing in no distant future.
At press time, the $WSM token is blazing through its presale window and has so far raised over $13.4 million from eager investors.
Early-bird investors can buy $WSM at its current presale value of $0.0313 before a price hike to $0.0316.
Thug Life: The Baller's Meme Coin
Another newly launched project, Thug Life, is the self-acclaimed baller's meme coin.
It seeks to capture the 90s hustle culture captured by hip-hop stars like Snoop Dogg and others of the period.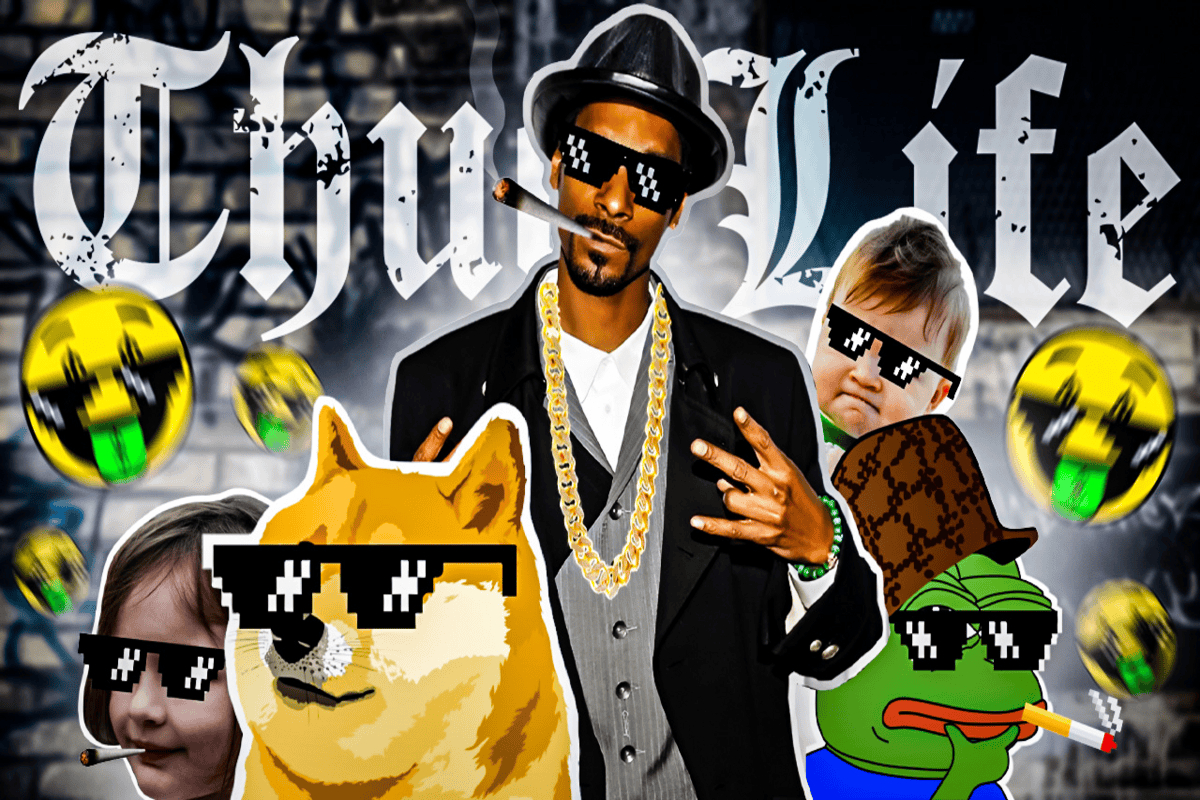 According to the project team, Thug Life is a movement that fosters humor and brotherhood.
It offers an opportunity for investors who have experienced losses in previous trades or projects to recover and generate profits.
Additionally, Thug Life seeks to find its place within the current Web3 landscape.
Given that the decentralized economy is still in its formative stage, many investors are navigating the space, striving to comprehend its dynamics.
The project emphasizes the need for a hustler's mindset to attain significant returns on investments.
As mentioned on its website, Thug Life aims to transform setbacks into profitable opportunities through its native token, $THUG.
While some may question the distinctiveness of this meme project, it stands out for having the shortest presale window in the history of crypto raises.
The Thug Life team is only seeking $2,058,000 from early backers, making now the best time purchase the meme token.
So far, $THUG has raised over $679,000 from eager investors with only eight days before the presale ends. At press time, investors can buy $THUG for $0.0007 per token.
Disclaimer: Crypto is a high-risk asset class. This article is provided for informational purposes and does not constitute investment advice. You could lose all of your capital.
---