Biggest Crypto Gainers Today on DEXTools – PEPE2.0, KSI, RAIN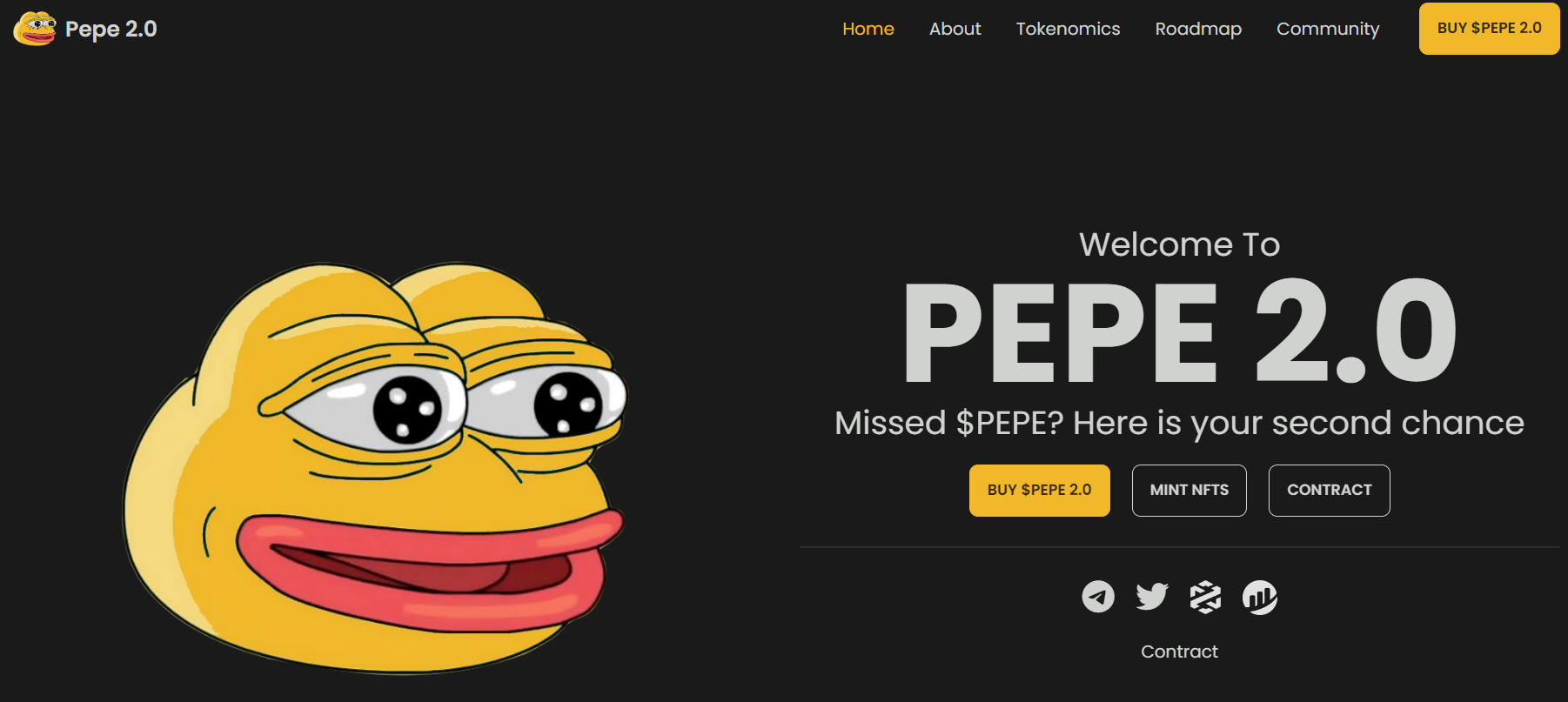 Amid traditional financial market closures due to Independence Day holiday celebrations in the US, major cryptocurrencies aren't seeing much by way of exciting price action on Tuesday.
Bitcoin (BTC) and ether (ETH) are both holding close to recent highs above $31,000 and in the mid-$1,900s respectively.
Macro events in the latter half of this week, including Fed meeting minutes, US ISM Services PMI data, JOLTs US job opening data and the official June US jobs report will likely result in a return of volatility.
But for now, things are set to remain quite.
That being said, micro-cap cryptocurrency markets continue to experience significant volatility, as degenerate shitcoin traders look for the next potential 100x coin.
Here are some of the biggest gainers on the day according to Decentralized Exchange (DEX) analytics website DEX Tools.
Ksi Coin ($KSI)
Newly launched meme coin $KSI has gone stratospheric on Tuesday.
Ksi Coin, which is based upon mega famous influencer/YouTuber KSI, has rallied a stunning 450x from around $0.00000001 to around $0.0000045.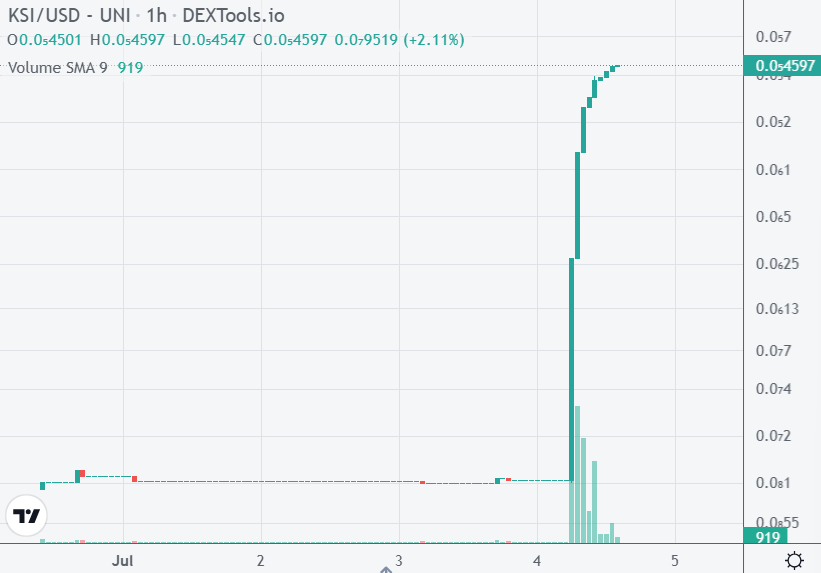 And the meme coin still has a market cap of under $2 million, suggesting there is further room for upside, especially if the coin catches the attention of KSI (the influencer) himself, who has a considerable platform.
At the moment, the coin has just 180 holders and trading volumes in the last 24 hours are under $100,000, suggesting its still very early for the coin.
Pepe 2.0 (PEPE2.0)
Pepe copycat Pepe 2.0 (PEPE2.0), which is marketed as a second chance for degens who missed the initial Pepe rally, is in a short-term uptrend and heading back to test its recent record highs.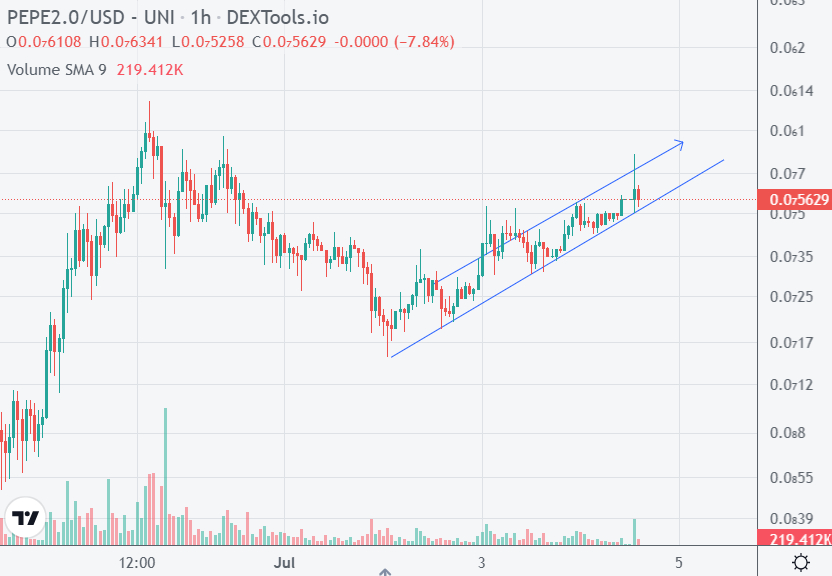 PEPE2.0 was last around $0.00000006, meaning it is now up more than 4x versus Sunday's lows under $0.00000002.
Visit PEPE2.0 on DEX Tools Here
Precipitate ($RAIN)
$RAIN, the infrastructure token that powers the Precipitate Protocol, has been pumping hard on Tuesday.
$RAIN was last up close to 100% on the day in the $0.002 area, though is still substantially below recent highs around $0.0035.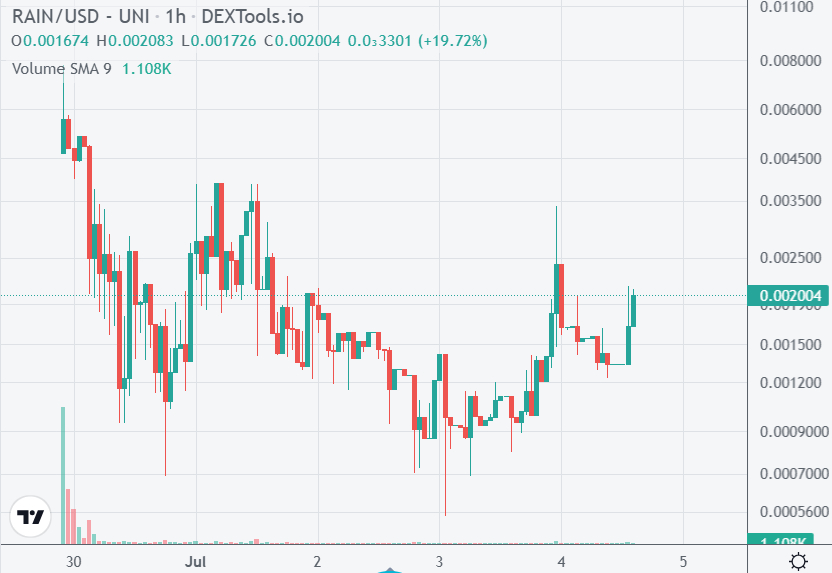 The Precipitate Protocol describes itself as providing "data portability between the siloed fields of artificial intelligence API services, and public blockchain node access".
---