Best Crypto to Buy Now August 22 – Render, Monero, Algorand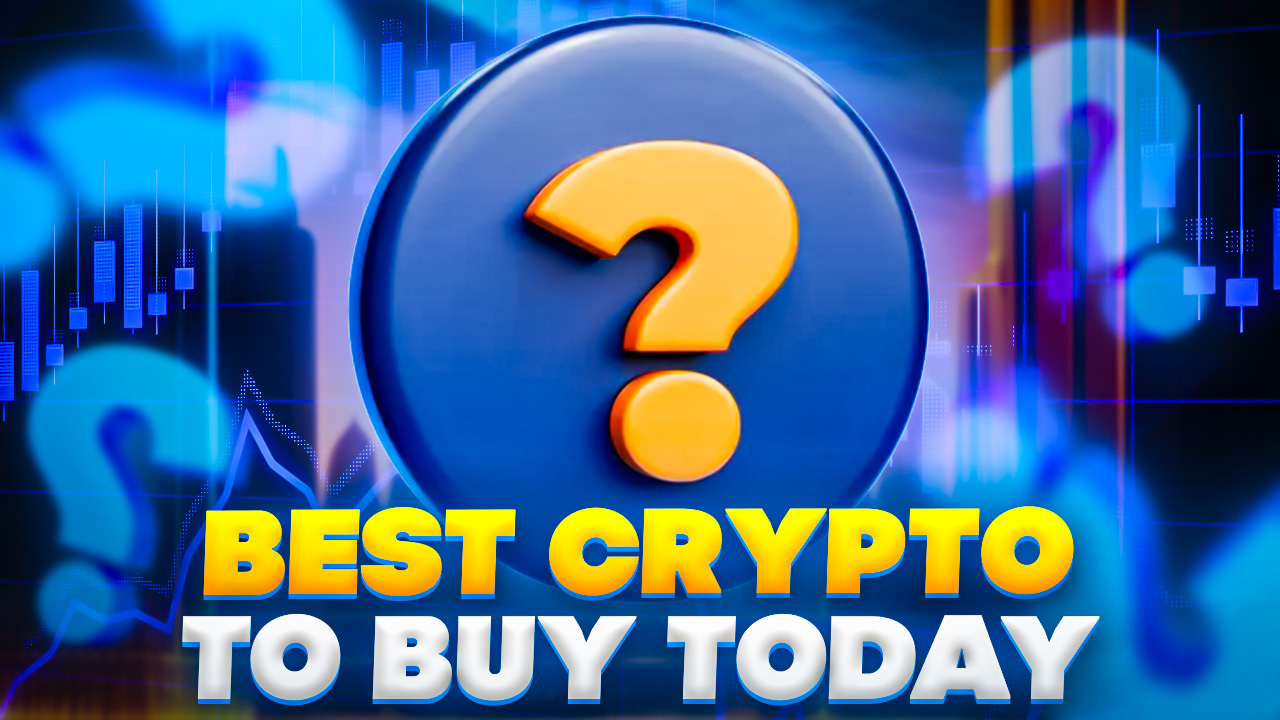 One of today's biggest crypto news stories comes from Binance, the world's largest cryptocurrency exchange by trading volume.
On August 22, Binance announced the gradual launch of a new copy trading feature on its futures platform which went live at 6:45 AM UTC.
In light of this development, what are the best cryptos to buy now?
Copy trading allows novice crypto traders to automatically replicate the trades of more experienced users in real time.
This can help new traders bypass the steep learning curve typically associated with crypto trading.
In exchange for following their strategies, veteran traders earn commission rebates and other incentives when their copied orders are executed.
According to Binance's announcement, the copy trading feature will be rolled out in phases, with a full launch planned for mid-September 2023.
Binance is not the first platform to offer built-in copy trading, but the move shows the exchange's commitment to advancing and cultivating the next generation of traders.
As more platforms adopt copy trading, the industry is forecasted to grow substantially.
Render, Wall Street Memes, Monero, Sonik Coin, and Algorand are some of the best cryptos to buy now considering their robust fundamentals and/or positive technical analysis.
Render: Can it Overcome Resistance and Reverse the Bearish Trend?
After a conspicuous breakdown from the Fib 0.5 level at $1.921 on July 18, RNDR has since shed over 25% of its value.
The broader market's downturn isn't doing it any favors either, adding to the concerns that it could descend further.
The 20-day EMA for RNDR currently stands at $1.566, acting as an immediate resistance, with the cryptocurrency trading below it at $1.369.
This is a bearish sign, and when combined with the 50-day and 100-day EMAs at $1.728 and $1.808 respectively, it paints a picture of sustained downward momentum.
For bullish sentiment to return, RNDR would need to close above the 20-day EMA and challenge the higher EMAs.
RNDR's RSI at 25.53 (down from 26.54 the previous day) is deep into the oversold territory.
Typically, an RSI below 30 indicates that an asset might be undervalued and could be due for a bounce.
However, with it still trending down, there may be more room for downward movement before a potential reversal.
Adding another layer to the story, the MACD histogram remains unchanged from the previous day at -0.019.
The MACD, a trend-following momentum indicator, being in the negative territory and not showing signs of upward convergence, suggests the bears are still in control.
From a price perspective, RNDR faces immediate resistance at the 20-day EMA ($1.566).
On the flip side, it's approaching a critical juncture at the Fib 0.786 level at $1.332, which coincides with a support zone ranging from $1.331 to $1.399.
Should RNDR fail to find support here, traders should brace for potential dips toward the next support zone, between $1.087 to $1.151.
Traders should exercise caution. The technical indicators for RNDR are predominantly lean bearish, hinting at possible further declines.
Those looking to enter or add to positions might consider waiting for bullish signals, such as a move above the 20-day EMA or a positive divergence in the RSI.
Sonik Coin Races Past $320k in Presale; One of the Best Cryptos to Buy Now
Sonik Coin, a new meme coin inspired by the beloved video game character Sonic the Hedgehog, has sped past $320,000 raised in its ongoing presale.
With less than two weeks remaining, Sonik seeks to harness the viral potential of internet culture and memes.
Despite the struggles of top meme coins lately, Sonik has attracted significant early interest from investors.
According to data on Sonik's staking dashboard, over 12 billion of the total 299 billion tokens have already been staked. Staking allows token holders to earn rewards over time.
Sonik employs a straightforward staking model -- users simply deposit tokens into a smart contract to begin earning rewards distributed every Ethereum block over four years.
The project cites similar meme coin projects like PEPE that have seen massive growth as evidence of Sonik's potential.
Sonik is marketing itself heavily in Asia where Sonic's popularity originated. The website has been translated into Japanese, Chinese, Korean, and other languages.
An audit of Sonik's smart contract code has also been completed, inspiring confidence in the project's security.
The presale offers investors the chance to get in early, with 50% of the total supply reserved for presale buyers. Sonik will launch on DEX Uniswap once the presale concludes.
Just as Sonic blazes through levels at a breakneck pace, presale buyers are encouraged to sprint into action before the chance to gain early access disappears in a blur.
Monero (XMR) Price Retreats: Will Consolidation Lead to a Bullish Breakout?
Monero (XMR) has exhibited a commendable bullish momentum over the past few days, culminating in an attempt to pierce through its resistance at the Fib 0.5 level pegged at $149.4.
However, today's trading landscape reflects a mild retracement, with the cryptocurrency currently changing hands at $145.2, registering a decrease of 2.94% so far today.
The shorter-term 20-day EMA stands at $152.7, which is currently above the longer 50-day and 100-day EMAs, both hovering slightly over $156.
This arrangement of EMAs above the current price is bearish and suggests that XMR's immediate momentum may have weakened, possibly explaining today's price dip.
The confluence of these EMAs serves as a robust overhead resistance zone.
The RSI has slid down to 34.34 from yesterday's 40.2. XMR's RSI currently suggests that the digital asset is nearing the oversold territory, indicating a potential buying pressure soon.
The Moving Average Convergence Divergence (MACD) histogram remains stagnant at -0.9 compared to its previous day's value.
The MACD, when in negative territory, can signal a bearish sentiment. However, its static nature implies a lack of momentum either way, which could be interpreted as a sign of potential consolidation.
Monero faces a formidable resistance zone ranging from $148 to $150, underpinned by its intersection with the Fib 0.5 level at $149.4.
On the flip side, the immediate support is represented by the Fib 0.618 level at $143.9.
It's plausible to expect a consolidation phase around this level, serving as a foundation for XMR's next directional move.
Based on the current technical outlook, traders and investors should exercise caution.
While the dip in RSI suggests a potential surge in buying interest, the looming resistance and the bearish MACD may pose challenges for XMR bulls.
The imminent consolidation phase at the Fib 0.618 level could be an optimal time for traders to re-evaluate their strategies, keeping a close watch on the RSI and MACD for further insights into Monero's future trajectory.
yPredict: One of the Best Cryptos to Buy Now with Over $3.55M Raised in Token Presale
yPredict, an artificial intelligence-backed crypto trading platform, has raised over $3.55 million so far in the presale of its native token, $YPRED.
The funds will support the development of AI tools for crypto price predictions, signals, and sentiment analysis.
The presale milestone demonstrates a strong interest in platforms using AI to provide crypto traders with data-driven insights.
With the continuous growth of the crypto market, traders face the challenge of making informed decisions in the face of cryptocurrency market volatility.
To overcome this challenge, they require robust analytic insights that provide a clear understanding of market trends and patterns.
yPredict sets out to be the go-to AI solution for traders, providing a comprehensive platform that covers all the bases.
Developed by renowned AI experts and quants, the technology will leverage pattern recognition, news analysis, and an extensive range of functionalities to identify profitable opportunities that human traders may fail to spot.
Beyond crypto, yPredict is building AI writing assistants. The launch of the Backlink Estimator tool has been met with great enthusiasm, as evidenced by the influx of over 5,000 requests within just 24 hours.
Upcoming products like WriteMingle will focus on collaborative content creation and SEO.
The $YPRED token will power yPredict's web3 ecosystem. Token holders may receive staking rewards and platform discounts.
Currently in stage 7 of its presale, $YPRED increases in price as the presale progresses - incentivizing early adopters.
Of the total 100 million token supply, 80% is offered in the public presale.
10% is allocated to liquidity, 5% to the treasury, and 5% to development. This distribution ensures stable long-term growth.
Interested users can try yPredict's beta platform and join the waitlist.
As yPredict continues rolling out its AI-powered product lineup, the platform may emerge as the ultimate ally for traders seeking an edge.
Algorand (ALGO) Price Struggles: Key Indicators Point to Bearish Continuation
Despite mounting a successful rally over the weekend to breach the Fib 0.382 level at $0.0960, ALGO has been unable to maintain these levels, suggesting a potential bearish continuation may be on the horizon.
The first element of our technical analysis is the 20-day EMA, which currently stands at $0.1043. This figure, higher than ALGO's current price of $0.0954, implies a bearish trend in the short term.
Supporting this view, the 50-day and 100-day EMAs are also sitting at $0.1118 and $0.1281 respectively, further above the current price and indicating a sustained downturn.
The RSI has dropped to 32.54 from yesterday's 33.45. This decrease signifies that the selling pressure on ALGO is increasing, and with an RSI value below 50, the bearish momentum appears to be strengthening.
The MACD histogram is currently at -0.0014, slightly up from yesterday's -0.0015. This minor uptick in the MACD histogram suggests that the downtrend may be losing steam. However, the overall negative value still indicates a bearish market sentiment.
From a support and resistance perspective, ALGO is currently trading below the crucial Fib 0.382 level at $0.0960. This level is now acting as resistance, and ALGO's inability to reclaim this position indicates a lack of bullish momentum.
On the downside, the immediate support is found at the Fib 0.236 level at $0.0906. If ALGO breaches this level, it could trigger a further selloff.
In light of these technical indicators, traders should be cautious. The bearish signals from the EMAs, RSI, and MACD, coupled with ALGO's position relative to key Fibonacci levels, suggest that a further dip may be imminent.
Traders might consider setting stop-losses to mitigate potential losses and remain vigilant for signs of a trend reversal before committing to new long positions.
Disclaimer: Crypto is a high-risk asset class. This article is provided for informational purposes and does not constitute investment advice. You could lose all of your capital.
---