Best Crypto to Buy Now 9 August – Rollbit Coin, Toncoin, Hedera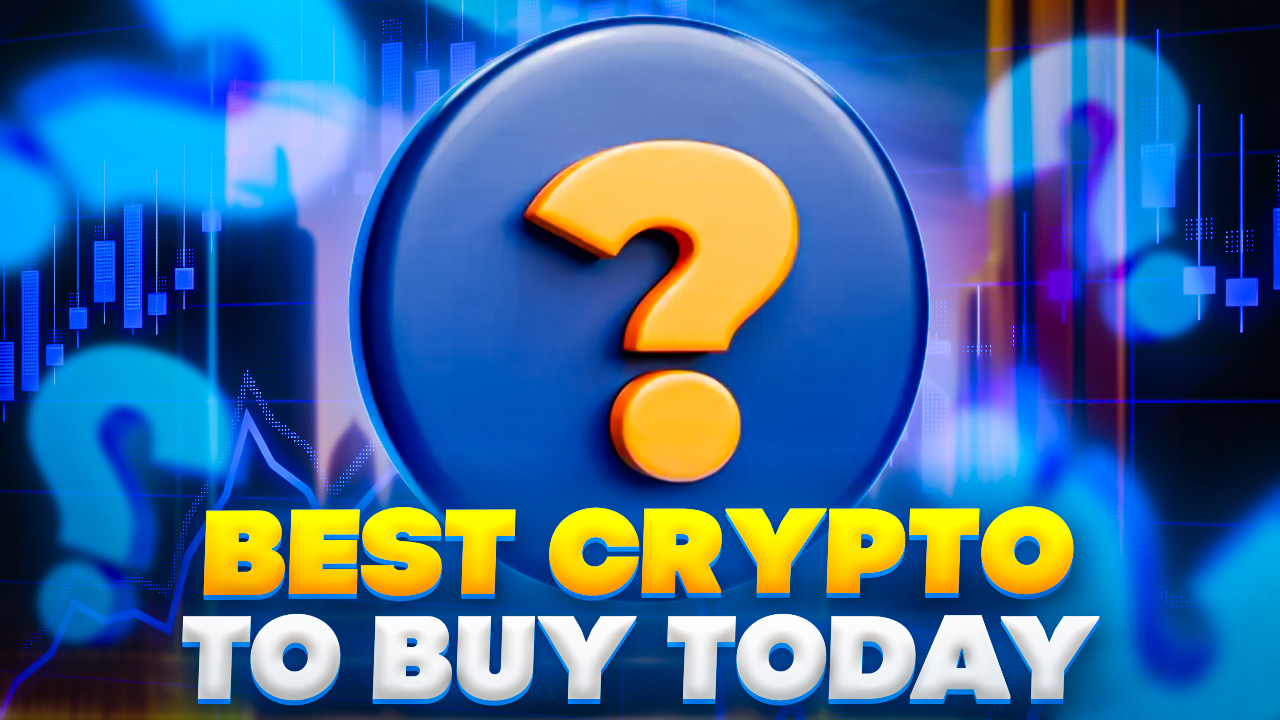 The United States Federal Reserve announced on Tuesday an enhanced oversight program concerning lenders' interactions with cryptocurrencies.
This decision follows a string of measures from U.S. regulators designed to curtail banks' direct involvement in cryptocurrencies.
In light of this macroeconomic development, what are the best cryptos to buy now?
Over the past few months, the Federal Reserve and other regulatory entities have conveyed their apprehension regarding the risks associated with this highly volatile asset category.
Drawing attention to these apprehensions, the central bank's initiative will also examine the relationships banks maintain with non-lender entities, including fintech companies, when delivering services to their clientele.
The Federal Reserve clarified the new supervision's primary purpose: "The goal of the novel activities supervision program is to encourage the advantages of financial progression while recognizing and adequately addressing risks to maintain the banking system's reliability."
Earlier in January, institutions such as the Federal Reserve, the Federal Deposit Insurance Corp., and the Office of the Comptroller of the Currency voiced their uncertainties about the unpredictable nature of crypto assets.
They emphasized the imperative of ensuring uncontrollable risks do not infiltrate the established banking framework.
Subsequent to these pronouncements, crypto advocates have criticized the federal guidelines as being antagonistic toward cryptocurrencies.
Despite the increasing regulatory challenges encountered by the cryptocurrency sector, the cryptocurrency market still holds considerable potential for income generation, however.
Rollbit Coin, Wall Street Memes, Toncoin, Chimpzee, and Hedera stand out as some of the best cryptos to buy now, supported by their robust fundamentals and/or positive technical analysis.
Rollbit Coin (RLB): Bullish Momentum Remains Intact Despite Pullback
After a period of consolidation between the range of $0.0636 to $0.0952 from July 24 to August 3, Rollbit Coin (RLB) made a noticeable uptrend, surging by an impressive 99% for the past week.
The rise saw it reach a new all-time high (ATH) of $0.1855 earlier today.
However, the euphoria was short-lived as the coin faced intense selling pressure, which caused a pullback of 8.22% so far today, bringing it down to its current level at $0.1551.
The 20-day EMA stands at $0.1021, showcasing that the asset is currently trading well above this level.
This is a bullish sign, signifying the inherent strength RLB has displayed.
Historically, when assets trade above their EMAs, it points towards a prevailing bullish momentum.
The RSI is currently at 68.32, down from yesterday's 74.05. Although this indicates that the coin might be in the overbought territory, the slight decline suggests that there is a cooling off from the over-enthusiasm.
An RSI below 70 can be seen as a potential window for new investors to consider entering the fray before RLB makes another upward move.
MACD histogram, a tool used to identify potential buy or sell signals, has shown a positive move from 0.00457 to 0.00572.
This increment, albeit slight, indicates a continuing bullish momentum, with the potential for further upside.
While the market cap has decreased by 5.33% to $509 million, the 24-hour trading volume has surged by a substantial 57.86% to $40.6 million.
This increased volume, especially during a price drop, can be seen as a sign that there is a tug-of-war between the bulls and bears.
The higher volume indicates increased activity, suggesting that traders are taking positions, likely in anticipation of RLB's next move.
In terms of immediate price targets, RLB faces a potential resistance at the Fib 0.236 level at $0.1570. If RLB closes below this price today, it could act as a temporary ceiling before the next bullish run.
On the flip side, the coin's ATH of $0.1855 looms large as the next significant resistance point.
For traders looking for a safety net, the Fib 0.382 level at $0.1393 stands as immediate support.
This can be a crucial level to watch, as maintaining above this mark might be imperative for RLB's short-term bullish outlook.
While RLB has seen a slight retracement from its recent highs, multiple technical indicators suggest that the bullish momentum may still be intact.
Investing in Meme Coins? Why $WSM Is Among the Best Cryptos to Buy Now
Wall Street Memes, a popular crypto social media sensation, has gained widespread attention for its highly anticipated meme coin, $WSM.
The presale of $WSM has been incredibly successful, raising an impressive total of over $22.6 million so far.
But the intrigue doesn't stop with mere numbers; major influencers in the crypto YouTube space, including Joe Parys, with 300,000 subscribers, are spotlighting this development.
Michael Wrubel, another crypto aficionado with a YouTube audience that exceeds 300,000, has also expressed interest in $WSM.
Alongside them, CryptoWendyO, Crypto Dose, and Jacob Crypto Bury have also shown support for the coin.
It's not just the crypto influencers who are taking notice. A recent transaction indicates that a significant whale pumped 460 ETH (valued at over $850,000) into the $WSM token presale.
Given the current momentum, there's a probability that the presale might wrap up sooner than anticipated.
Originating from the 2021 movement against Wall Street giants, Wall Street Memes, often referred to as "the king of stonks," seems to be transitioning smoothly into the meme coin sector.
Their dedication to empowering the common investor is evident in their token allocation. All $WSM tokens are reserved for the community – no private sales or team distributions.
Out of the total, 50% is allocated for the presale, 30% for community rewards, 10% for CEX liquidity, and 10% for DEX liquidity.
To bolster community engagement, Wall Street Memes has initiated a competition offering a $50,000 $WSM airdrop for a handful of participants.
Those who have procured $WSM can check the meme project's official website for eligibility details.
The key to meme coin success often lies in its community and online presence. Wall Street Memes, with its dedicated and interactive following, has sketched a roadmap to achieve a market cap of $1 billion.
They hope to reach this through strategic partnerships, prominent CEX listings, and wide-reaching campaigns.
Potential investors can purchase $WSM on both the Ethereum blockchain and BNB Smart Chain using various modes like ETH, BNB, or USDT, by linking their crypto wallet on wallstmemes.com.
Toncoin (TON) Breaks Out: A Potential Bullish Momentum in the Making
TON experienced a decisive breakout from a 10-day consolidation period yesterday, marking a robust 5.80% move to the upside.
In its upward journey, the cryptocurrency managed to breach the Fib 0.236 level at $1.243, coupled with crossing the 20-day EMA situated at $1.266.
Such a move in the domain of technical analysis often heralds the potential of an ensuing bullish momentum.
However, it wasn't an unhindered surge for TON. Earlier today, the cryptocurrency made an audacious attempt to pierce through a significant resistance – the Fib 0.382 level which stands at $1.30.
This resistance level aligns closely with a horizontal zone, ranging between $1.299 to $1.319.
Although TON set its intraday high at $1.305, the resistance proved a tad too strong.
Encountering substantial selling pressure, TON has retracted to its current price of $1.249, translating to a dip of 2.19% so far today.
When evaluating other technical indicators, the 20-day EMA at $1.266 acts as an immediate price resistance, with the 50-day EMA at $1.367 and the 100-day EMA at $1.544 representing mid to long-term trends.
With these averages trending above the current price, they signify potential barriers in TON's quest for higher valuations.
Sliding from yesterday's reading of 48.01 to 44.49 today, the RSI hints at a slight increase in selling momentum.
However, the RSI has yet to approach the oversold territory (typically below 30), meaning that there's still room for bullish undertones.
Adding another layer to the analysis, the MACD histogram has ticked up to 0.005 from 0.002 the previous day.
Although minimal, this increase displays a slight bullish divergence, offering optimism to traders with a positive outlook.
Traders venturing through TON should keep a close eye on the immediate resistance level at $1.30, which corresponds to the Fib 0.382 level.
A decisive breakthrough accompanied by sufficient trading volume could pave the way to the next target zone, situated around the 50-day EMA.
On the downside, maintaining support above the Fib 0.236 level at $1.243 is crucial for ensuring the bullish narrative remains intact. A bounce off this level in the subsequent trading session would strengthen the bullish case.
However, should TON capitulate below this level, the swing low resistance zone between $1.152 to $1.177 may serve as the next line of defense.
While today's retracement has introduced an element of caution, the overall technical structure of TON, especially if it maintains above the immediate support, hints at the bullish momentum still breathing.
Traders are advised to monitor the mentioned levels closely, setting appropriate stop losses, and leveraging confluence from multiple indicators before making trading decisions.
Chimpzee: One of the Best Cryptos to Buy Now for Eco-Conscious Investors
In the face of mounting concerns regarding climate change, numerous initiatives have been implemented to protect the environment from further degradation.
Embracing technology as a key asset in this pursuit, green cryptocurrency projects has surfaced as a potential avenue to integrate technological advancement with ecological accountability.
One such project making noteworthy advancements in the green Web3 space is Chimpzee, which not only prioritizes charitable endeavors but also demonstrates a remarkable commitment to a sustainable future.
With a strong focus on eco-friendly initiatives, Chimpzee appeals to both environmentally-conscious crypto enthusiasts and those looking to support green causes while earning.
The project has successfully raised over $1.15 million so far through the presale of their platform's native token, $CHMPZ. Additionally, the team is awarding early supporters with token airdrops.
In addition to their cryptocurrency ventures, Chimpzee's philanthropic efforts are truly commendable.
Notable records highlight their substantial support for environmental causes, such as a generous $20,000 donation to the WILD Foundation for the conservation of black jaguars, the planting of 21,200 trees across Brazil and Guatemala, and a remarkable $15,000 contribution to the preservation of elephants.
Additionally, they have disclosed plans to contribute to multiple organizations, further solidifying their commitment to environmental causes.
Sales of merchandise from their store will not only support their mission but also reward users with $CHMPZ tokens, while simultaneously allocating a share of profits to partner charities.
Chimpzee's efforts represent a captivating crossroads where cryptocurrency intertwines with environmental mindfulness.
Their forward-thinking approach provides an alluring peek into the boundless potential of green crypto projects, highlighting a seamless integration of technological progress and unwavering commitment to the betterment of our planet.
Cooling Off and Building Momentum: Hedera's (HBAR) Technical Picture Unveiled
Following HBAR's rejection from the horizontal resistance zone of $0.0635 to $0.0643, and a subsequent dip to $0.0602, the charts are telling a story that traders should take note of.
With the 20-day EMA at $0.0547, 50-day EMA at $0.0528, and 100-day EMA at $0.0534, HBAR remains above these crucial indicators.
This positioning suggests that despite the recent pullback, the overall trend still leans toward the bullish side.
The RSI currently sits at 65.32, down from yesterday's 71.55. This slight dip indicates a cooling off from overbought conditions, potentially providing room for further upward movement after the consolidation phase.
The MACD histogram shows a marginal increase from 0.0007 to 0.0008. This uptick signifies a growing bullish momentum that could potentially drive HBAR's price higher in the coming days.
However, there are signs that investors should remain cautious. The market cap of HBAR is down by 0.37% to $1.9 billion, and the 24-hour trading volume has also decreased by 24.27% to $116 million.
This decrease in trading activity may suggest a decline in trader interest or, conversely, a temporary lull before a significant price movement.
Despite the current price retraction to $0.0602, down by 3.06% so far today, the immediate support at the Fib 0.236 level at $0.0566, which aligns with the horizontal support zone of $0.0566 to $0.0574, remains intact.
A bounce from this level could provide an excellent entry point for traders looking to ride the potential next upswing.
On the flip side, the horizontal resistance zone of $0.0635 to $0.0643, which was retested earlier today when HBAR set an intraday high of $0.0638, remains a formidable barrier.
A successful breakthrough in this resistance could signal a strong buying opportunity.
Traders are advised to watch for a potential retest of the support level at $0.0566, which could provide a potential entry point.
Disclaimer: Crypto is a high-risk asset class. This article is provided for informational purposes and does not constitute investment advice. You could lose all of your capital.
---