Best Crypto to Buy Now 3 August – Flex Coin, XDC Network, Hedera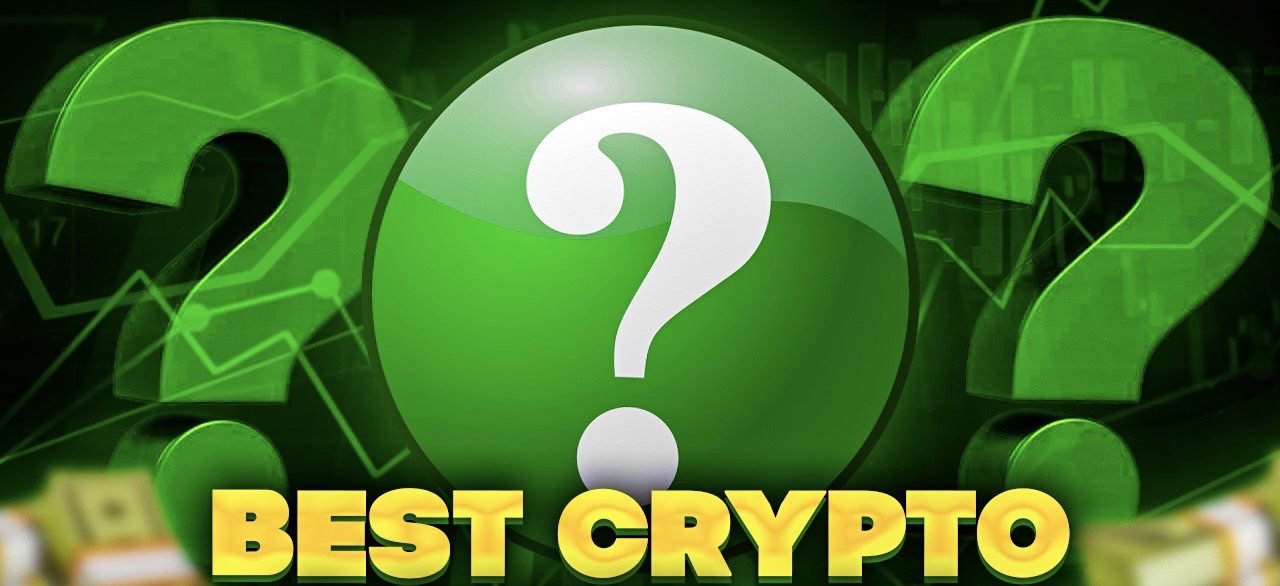 Hong Kong has taken a major step today in embracing cryptocurrency by granting a retail trading license to HashKey, making it the first platform in the country to receive such authorization.
This development signals Hong Kong's intent to become a crypto hub in Asia, providing easy access to digital assets for retail investors.
In light of this macroeconomic development, what are the best cryptos to buy now?
HashKey, which previously catered primarily to professional traders, has now expanded its services to include retail clients.
Leading audit firms KPMG and EY will ensure transparency in operations, while investor funds will be held in separate accounts.
The city's regulator, Securities and Futures Commission (SFC), announced the framework for licensing in June. Other platforms operating in Hong Kong earlier now have until March to apply for licenses.
The SFC is giving exchanges flexibility in choosing cryptocurrencies for retail investors, as long as they are established and liquid.
HashKey plans to introduce Bitcoin and Ethereum initially. By the end of 2023, Weng expects the user base to cross into seven figures.
The exchange is also collaborating with Standard Chartered Bank for fiat-crypto conversions. Local bank ZA Bank announced similar partnerships in May.
Hong Kong addressed money laundering concerns through industry dialogues between regulators, banks, and crypto players.
CFO Eric Zhu acknowledged the sector's cautious stance given recent crypto downturns. Since last August, Standard Chartered and HashKey have been working together for fiat backing.
OSL remains the only other SFC-licensed platform serving professional traders. While not seeking an exchange license currently, DBS Hong Kong seeks to tap its Singapore crypto exchange to deliver digital asset solutions in Hong Kong.
The licensing system and partnerships indicate Hong Kong's measured approach to providing regulated access to cryptocurrencies for the mainstream.
Retail investors eager to expand into crypto now have new licensed options for entering this asset class.
As crypto adoption continues to rise, Flex Coin, Wall Street Memes, XDC Network, Cowabunga, and Hedera are some of the best cryptos to buy now due to their strong fundamentals and/or promising technical analysis.
Flex Coin (FLEX) Retains Bullish Momentum Despite Minor Retracement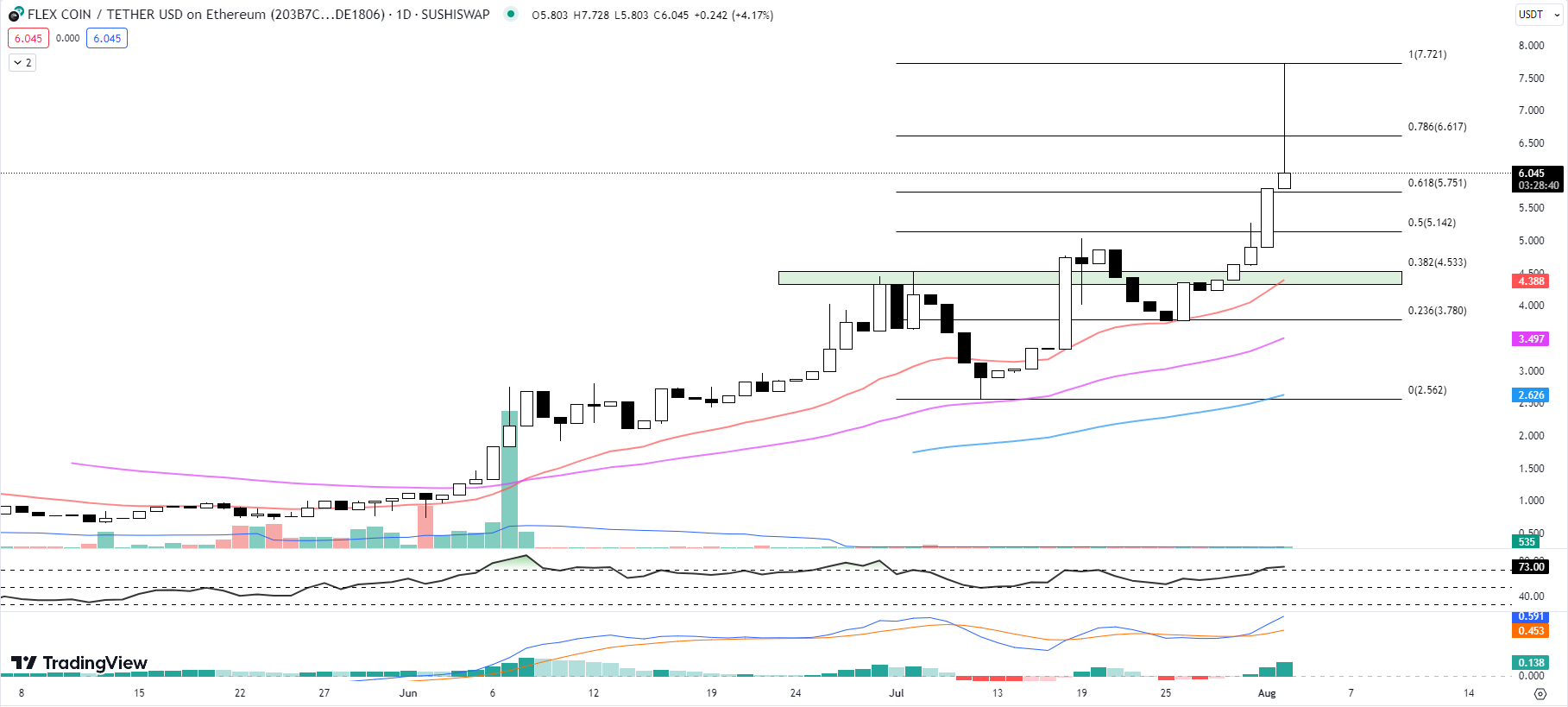 Flex Coin (FLEX) managed to reach a new all-time high (ATH) of $7.728 earlier today.
However, selling pressure saw the cryptocurrency drop to a current price of $6.045.
Despite this, it's worth noting that Flex Coin is still seeing a 4.17% increase so far today, and a significant 38% increase over the past week.
Looking at the technical indicators, there's evidence to suggest that the upward momentum may continue, albeit after a potential period of consolidation.
The moving averages, for instance, reflect a bullish bias. The 20-day EMA, currently at $4.388, remains above the 50-day EMA at $3.497, which in turn is above the 100-day EMA at $2.626.
This arrangement is a classic bullish setup, indicating that the uptrend has been consistent over the past few months.
Additionally, the RSI is currently at 73, up from yesterday's 71.46.
This implies that the market could be in an overbought condition, and there may be a correction or consolidation period in the short term before the next leg up.
The MACD histogram stands at 0.138, up from yesterday's 0.088.
The rising MACD suggests increasing bullish momentum, despite the recent selling pressure, which could mean the currency might soon resume its upward trajectory.
In terms of volume and market cap, the numbers are echoing the price action.
The market cap is up by 18.81% to $637 million, and the 24-hour volume increased by a staggering 154.18% to $1 million.
These figures underscore the heightened investor interest and potential for sustained upward movement in the medium to long term.
After retracing, the current immediate level of resistance for Flex Coin is at the Fib 0.786 level of $6.617.
Breaking this barrier would provide the bulls a needed boost to once again propel the cryptocurrency toward potential new highs.
On the flip side, the immediate support, placed at the Fib 0.618 level of $5.751, should prevent the price from freefalling, should the bears gain control.
Flex Coin's current technical indicators suggest a continuation of the bullish momentum, following a short-term consolidation or correction.
Crypto Whale Backs Wall Street Memes With $1 Million; Best Crypto to Buy Now?
Wall Street Memes ($WSM) has seen a spike in presale activity following major funding from a crypto whale.
Data from Etherscan.io on August 2 confirmed the individual's five transactions, securing 460 Ethereum ($ETH) equivalent to $WSM tokens.
With this transaction, combined with a previous investment of 93 $ETH, the crypto whale's total investment stands at around $1 million.
This endorsement has significantly propelled the presale of Wall Street Memes beyond its $20 million milestone.
There's also a mystery that's gripping the crypto community: who is this whale?
Speculation is rife, with some pointing toward a potential key figure within the crypto influencer space.
Wall Street Memes emphasize its commitment to the community.
The project's whitepaper underscores that the team will allocate 100% of the $WSM supply to the community in various ways.
They have reserved none for themselves but have marked 30% for community rewards.
There is currently an ongoing airdrop campaign that is offering a total of $50,000 worth of $WSM tokens.
These tokens will be distributed among five lucky participants as a reward.
Elon Musk has also shown awareness of Wall Street Memes, responding several times to tweets from the project's account, increasing its brand visibility.
As for the project's future, the Wall Street Memes team has set a goal of achieving a $1 billion market cap for $WSM through various strategies and developments, including an undisclosed "gated community" for $WSM holders.
XDC Network's (XDC) Dominance Continues to Surge as It Breaks Resistance Zones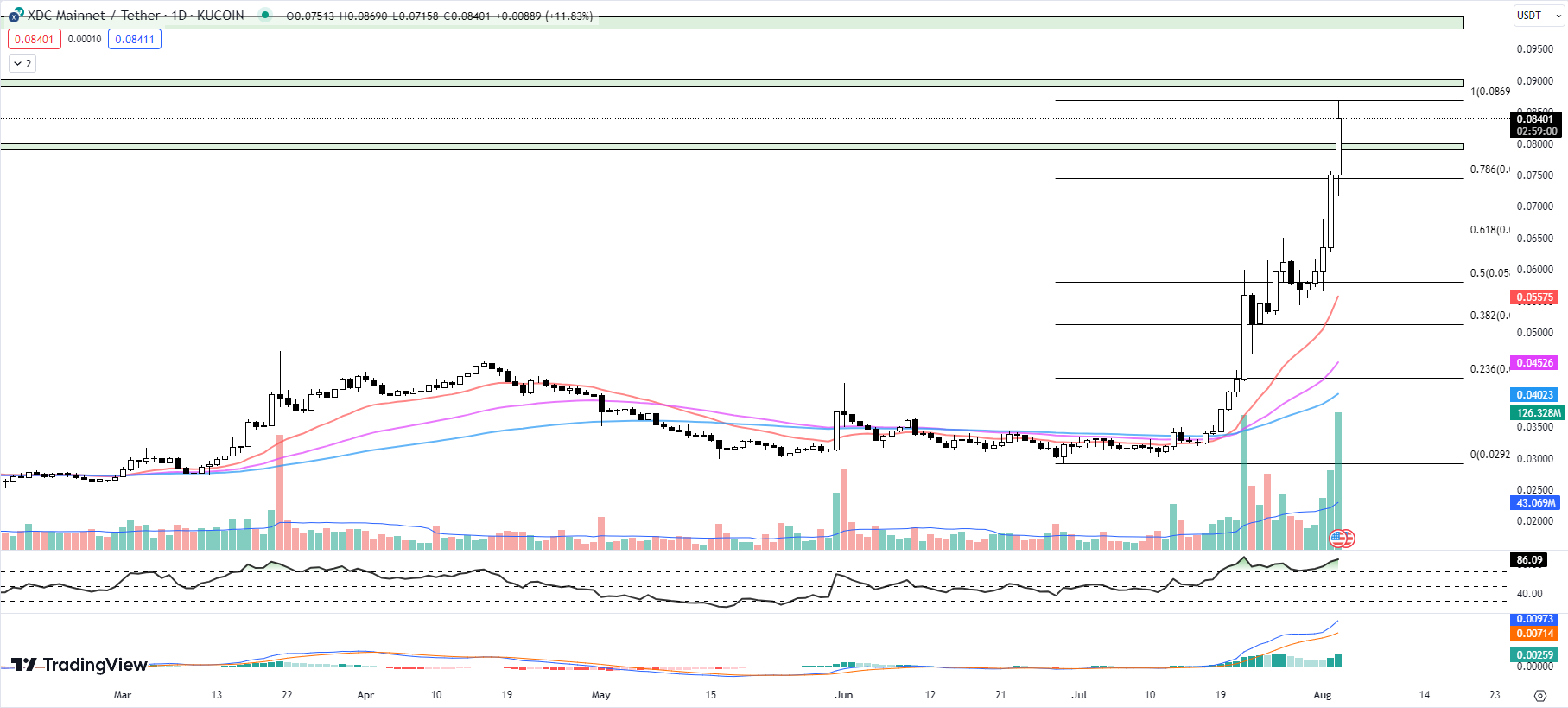 XDC Network (XDC) has found itself a spot in the limelight, showcasing an impressive 150% surge over the past month.
XDC managed to establish a new year-to-date high of $0.08690 earlier today, breaking out from a firm resistance zone that stood between $0.07913 and $0.08015.
Backed by high trading volume, the bullish drive is not just sentiment driven but substantiated by strong market activity.
The current price of XDC stands at $0.08401, an 11.83% increase so far today. Both the 20-day EMA at $0.05575 and the 50-day EMA at $0.04526 are significantly lower than the current price, which supports the ongoing uptrend.
The 100-day EMA, located at $0.04023, further underlines the cryptocurrency's bullish momentum.
The Relative Strength Index (RSI) presents an interesting perspective. At 86.09, up from yesterday's 82.92, it shows that the coin is in overbought territory.
In most cases, such an RSI would signal a potential price correction in the near future. But with strong buying pressure, the typical RSI rules may not apply.
The MACD histogram has risen from yesterday's 0.00179 to today's 0.00259, indicating bullish momentum. This is another sign of increasing buying pressure, which could signal a continuation of the upward trend.
Examining the volume and market cap, the picture further brightens for XDC. The coin's market cap has escalated by 11.20% to $1.1 billion, and the 24-hour volume is up by a significant 88.21% to $41 million.
This heightened level of interest in the cryptocurrency confirms that the uptrend is not just a price phenomenon, but also a function of increased market activity.
The immediate resistance zone is identified at $0.08907 to $0.09028 - a level last seen in January 2022. For this bullish trend to continue, XDC would need to break this resistance level with significant volume support.
On the flip side, the immediate support resides in the $0.07913 to $0.08015 region, succeeded by the Fib 0.786 level at $0.07458. These levels could provide substantial support should the digital coin face a pullback.
Despite the potential for a correction indicated by the overbought RSI, the strong market momentum indicated by the EMA, MACD, and volume signals suggest that XDC could continue its upward trajectory, challenging the immediate resistance zone.
However, traders must be mindful of the support levels, particularly if the price shows signs of retracement.
Cowabunga Coin: One of the Best Cryptos to Buy Now for Movie Enthusiasts
As movie enthusiasts gear up for the return of the beloved half-shell heroes in "Teenage Mutant Ninja Turtles: Mutant Mayhem," there's a new meme coin on the rise, known as Cowabunga Coin ($COWABUNGA).
This crypto presale seeks to raise $500,000 by selling 35% of its token supply within the next 7 days, and it's already gaining momentum.
The presale, featuring a fixed price of $0.000357 for $COWABUNGA tokens, offers fair play to investors, irrespective of their entry point.
The Cowabunga team has embarked on promotional campaigns, and the token is making appearances across several crypto media platforms.
The same marketing experts responsible for successful meme coins like SpongeBob ($SPONGE), which witnessed a 100x surge from its DEX launch price, back Cowabunga Coin.
This fact stirs up anticipation of substantial activity on Cowabunga Coin's Twitter and Telegram groups, likely leading to an investor rush for the presale tokens.
Meanwhile, the new Teenage Mutant Ninja Turtles film has exceeded box office expectations, with predictions of a $35 to $45 million intake within the first five days of release.
This success, coupled with the film's growing online traction, suggests Cowabunga Coin could hitch a ride on this hype.
The Cowabunga Coin presale values $COWABUNGA at a meager $1,428,571, leaving ample room for potential upside.
This prospect, combined with the coin's theme, is likely to convert TMNT fans and other onlookers into potential investors.
The Cowabunga team fully recognizes the appeal of freebies, and they have devised a plan to allocate 25% of the token supply towards community rewards and airdrops.
This strategic approach will result in giveaways valued at over $400,000, assuming the token maintains its presale valuation of $1.666 million upon its launch on decentralized exchanges.
The Cowabunga team, adopting a community-first approach, is dedicating 20% of the token supply to decentralized exchange (DEX) liquidity and 10% to centralized exchange (CEX) liquidity.
This strategy is designed to promote seamless trading, reduce the risk of price fluctuations, and make tokens accessible to a wider range of individuals.
Hedera (HBAR) Continues to Consolidate, Technical Indicators Signal Potential Breakout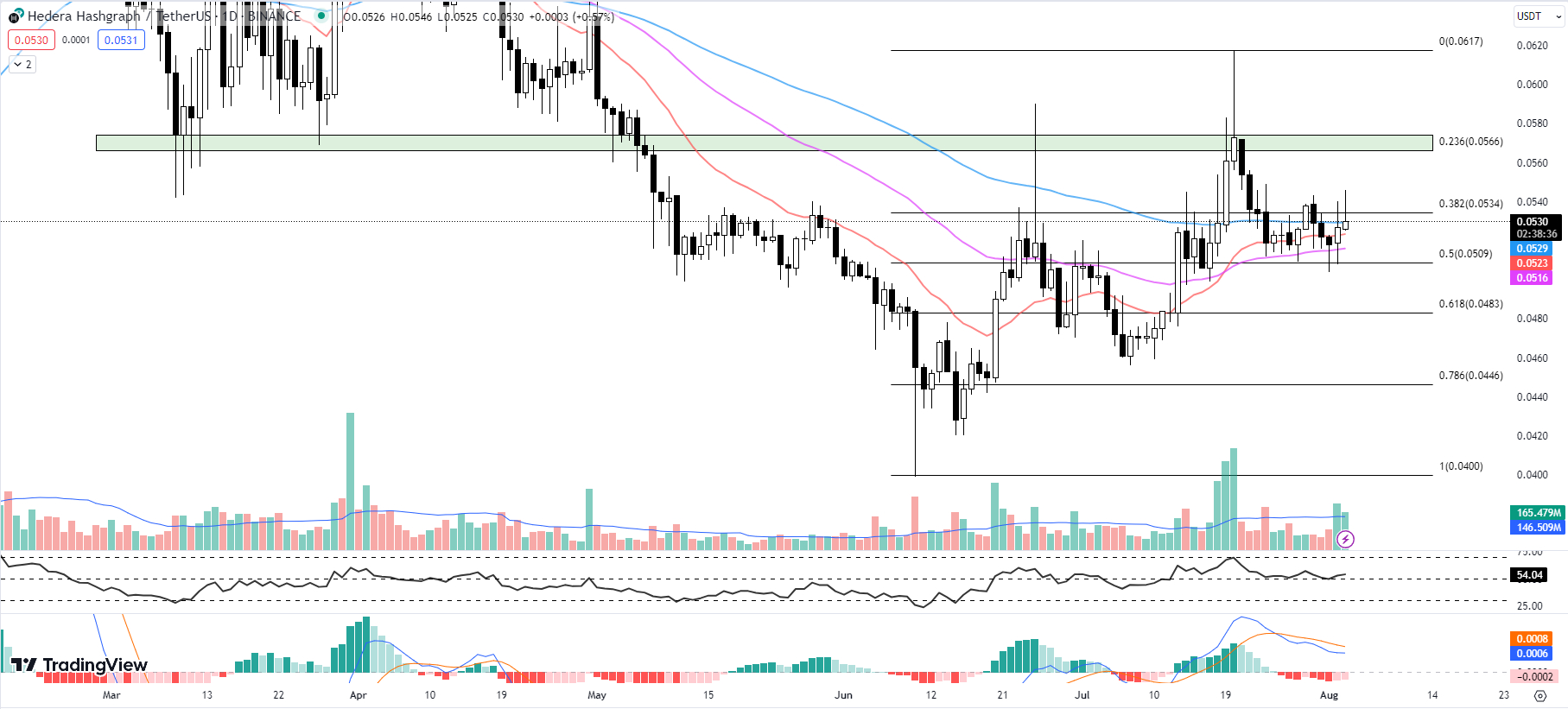 HBAR, finds itself in an intriguing position at the moment, as technical indicators suggest a potential breakout may soon be forthcoming.
HBAT has been consistently fluctuating between the Fib 0.5 level at $0.0509 and the Fib 0.382 level at $0.0534, which suggests a strong market indecisiveness.
The struggle to make a decisive breakout above the 100-day EMA and the Fib 0.382 level further underscores the current uncertainty.
HBAR has seen its 20-day and 50-day EMAs – currently at $0.0523 and $0.0516 respectively – inching closer to its current price, $0.0530, up by 0.57% so far today.
The approaching EMAs are significant as they are often used as dynamic support and resistance lines by traders. These lines could add pressure on HBAR, possibly provoking a breakout soon.
Turning to the RSI, we see a slight increase from 52.98 to 54.04. The RSI, a momentum oscillator that measures the speed and change of price movements, is currently in the neutral zone.
This suggests that neither the buyers nor sellers have control over the market direction at the moment, which is consistent with the consolidating price action.
The MACD histogram remains unchanged at -0.0002. This lack of movement in the MACD histogram, which often signals the beginning or end of a trend, corroborates the ongoing consolidation. It currently lacks the momentum needed to confirm a new trend direction.
Looking at the immediate barriers for HBAR, the first significant resistance stands at the Fib 0.382 level at $0.0534. A decisive break and close above this level could lead to an accelerated bullish wave, potentially challenging the 100-day EMA once more.
On the flip side, immediate support can be found at the 20-day EMA of $0.0523. If the price should drop below this, the next support is the 50-day EMA at $0.0516, followed by the Fib 0.5 level at $0.0509. These support levels are crucial for the HBAR bulls to defend to prevent a potential downward slide.
Hedera's HBAR token finds itself in a critical phase of consolidation, with the technical indicators pointing to a brewing battle between the bulls and the bears.
While the precise outcome remains uncertain, investors and traders are advised to watch the aforementioned levels and indicators closely in the immediate future to capture any potential breakout or breakdown.
Disclaimer: Crypto is a high-risk asset class. This article is provided for informational purposes and does not constitute investment advice. You could lose all of your capital.
---