As Solana (SOL) Price Fluctuates Wildly, Borroe ($ROE) Steals Limelight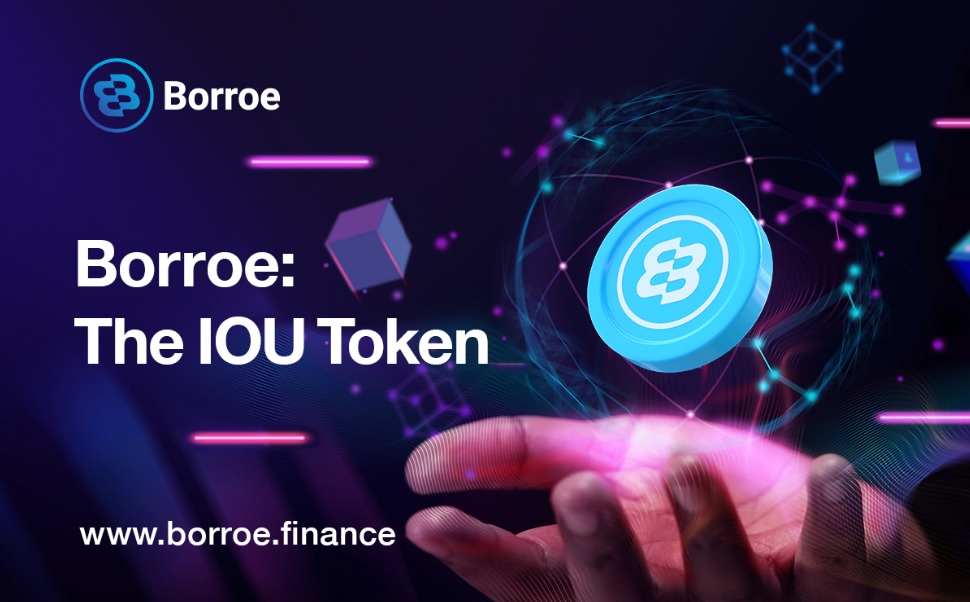 The cryptocurrency universe is always evolving, and the newest disruptor to enter this dynamic space is Borroe. Seamlessly combining advanced AI-powered risk analysis, robust blockchain technology, and smooth payment processes, Borroe is redefining fundraising in the digital age. Meanwhile, more established cryptos like Solana's SOL experience wild fluctuations amid market uncertainty.
Borroe ($ROE) Presale Steals the Limelight with 300% Potential Gains
Borroe is an innovative funding platform with a mission to fuel the Web3 ecosystem's growth. It aims to achieve this by providing a unique credit line that allows members to leverage their future income and recurring revenues.
Essentially, the platform serves a broad range of Web3 businesses with stable recurring revenues, such as subscription-based content services, royalty distribution platforms, Web3 gaming platforms, and decentralized advertising and marketing platforms. These businesses now have the opportunity to unlock immediate funds by minting NFTs backed by their future income.
In turn, these fractionalized NFTs can be funded and traded by investors on the marketplace.
One of Borroe's standout features is its low transaction fees, fostering an inclusive environment for participants. Additionally, its robust fraud prevention tools uphold the platform's integrity, while an efficient and rapid approval process ensures a seamless user experience.
But what truly sets Borroe apart is its marketplace, where buyers can acquire recurring revenue and unpaid invoices from familiar brands. This unique arrangement allows buyers to play an integral role in a company's growth, driving the advancement of the Web3 space overall.
At the same time, the AI-driven risk assessment mechanism of the platform instills a sense of security, ensuring investors can make informed, confident decisions about their investments.
Moreover, the platform's dedication to transparency, and the direct peer-to-peer trading of future recurring revenue NFTs, removes the need for intermediaries. It's this potent combination that further consolidates Borroe's status as a rising star in the crypto market, boasting huge growth potential.
In return, buyers are given a clear repayment schedule from the get-go, offering transparency and certainty. Once a loan is repaid, buyers retain their expired NFTs, which act as digital keys to unlock brand loyalty programs, corporate events, and other brand-specific benefits. This innovative blend of features positions Borroe as a significant contributor to the flourishing Web3 economy.
Undoubtedly, there is a palpable sense of excitement around Borroe's presale in the investor community. As a result, Borroe's presale continues to gain traction and stands to generate 300% gains for early investors.
Solana (SOL) Price Fluctuates Wildly
Investing in highly volatile cryptocurrencies like Solana's SOL token often involves a considerable degree of risk, primarily due to their unpredictable price movements. The recent fluctuations in SOL's price serve as proof: at press time, on a weekly timeframe, SOL is down about 2.6%, yet it has seen an impressive increase of 50% in the past month.
Despite the risks associated with its volatility, many investors and analysts believe that SOL could continue its upward trajectory. A primary reason for this optimism is the thriving ecosystem of over 50 games built on the Solana blockchain.
Some even predict that SOL's value could reach over $35 by the end of the year, offering a potentially lucrative return for those willing to navigate its volatility.
Summary
Borroe stole the limelight as the newest Web3 platform. It has shown great promise, offering a fresh approach to funding within the Web3 ecosystem and exciting investors with its presale. Borroe's blend of unique features, a strong vision, and an AI-backed risk assessment mechanism make it an appealing platform for investors seeking long-term growth.
As Borroe's presale event continues to generate buzz and interest, now is the perfect time to be part of this innovative platform's journey.
Explore the Borroe ($ROE) Presale:
---