Argentinians Pay Crypto Premium, Venezuelan Lottery to Give BTC Prizes
Bitcoin is getting more attention in South America as national fiats flounder – with Argentinians paying a premium for cryptocurrencies and the Venezuelan national lottery handing out cryptocurrency prizes.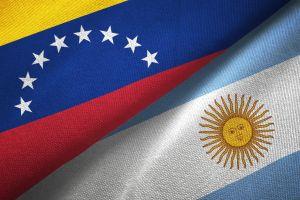 Enthusiasm for cryptocurrencies is spiking in Argentina in the wake of election primary results on Sunday, with left-leaning candidate Alberto Fernández winning just over 47% of the vote.
The Guardian reports that the result has "triggered a 30% fall in the value of the peso, which hit a fresh record low against the USD on the global money markets."
News outlet Criptomonedas e ICO opines that a victory in the forthcoming second round of the election could see "monetary controls return to the table" – possibly sparking yet more crypto-fever in the country.
The outlet claims that Argentinians are currently paying over the odds for tokens as demand skyrockets. Crypto traders were paying a premium compared with global averages on purchases in May – a margin that has risen twofold in the past two months.
And per calculations conducted by media outlet DiarioBitcoin using prices from Argentine market leader peer-to-peer exchange LocalBitcoins, Bitcoin is trading at around USD 13,000 in the country – significantly above the global average (which, at the time of writing, is around USD 11,410 to 1 BTC.)
With bonds in the country losing 14% of their value and bank shares falling by some 35%, a further increase in demand for Bitcoin and altcoins could well be on the cards.
However, trader and economist Alex Krüger claims that bitcoin awareness in Argentina is extremely low and the the Bitcoin/Peso market is highly illiquid.
Meanwhile, in Venezuela, news outlet Panorama reports that the state of Zulia, in the west of the country, will begin handing out rewards in its state lottery in Bitcoin and the country's Petro cryptocurrency.
_____________________
_____________________
The state governor, speaking last week, said the decision had been made in line with "the plan for the incorporation of [Venezuela's] new crypto financial system." Lottery winners, the state said, will need to have cryptocurrency wallets in order to receive their prizes.
_______
Read more: How Much Bitcoin Is Really Being Traded in Zimbabwe?
---