How Much Bitcoin Is Really Being Traded in Zimbabwe?
Disclosure: Crypto is a high-risk asset class. This article is provided for informational purposes and does not constitute investment advice. By using this website, you agree to our terms and conditions. We may utilise affiliate links within our content, and receive commission.
It seems that media reports about bitcoin thriving in Zimbabwe are overstating the real impact of bitcoin in the country. "A few weeks ago we were amazed by a story that bitcoin was selling at a huge premium of USD 79,000!"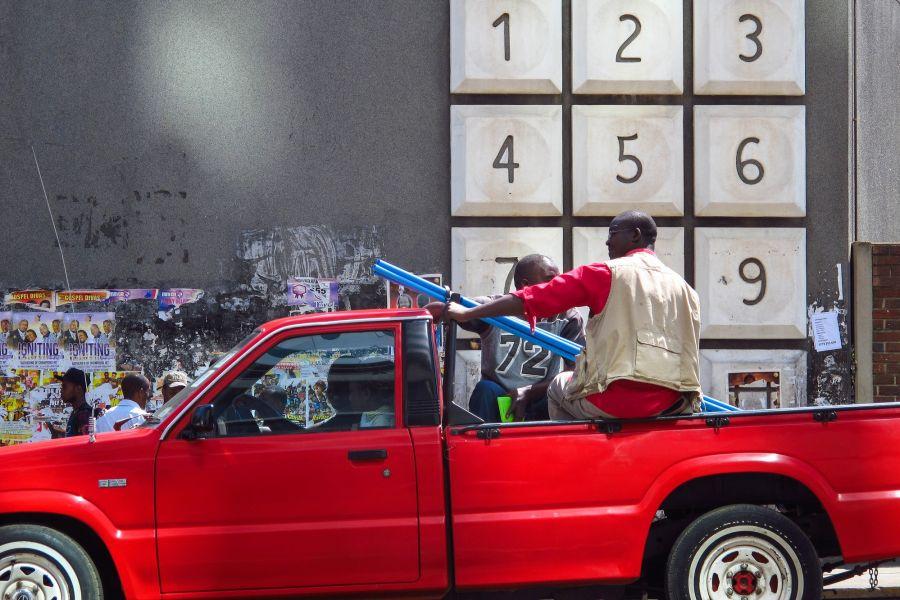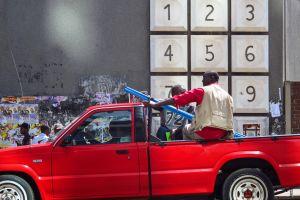 If you are a regular reader of crypto media, you may be under the impression that Zimbabwe is one of the hottest bitcoin trading hubs in the world. Faced with a struggling economy and the re-introduction of a previously-failed sovereign currency, the Southern African state has been labeled as a picture book use case for bitcoin as both an alternative currency and as a store of value. However, how much bitcoin is really being traded in Zimbabwe?
To find out more about what is happening in the Zimbabwean cryptoasset market, Cryptonews.com analyzed the little publicly available bitcoin trading data for the African country and reached out to a local bitcoin community member for more insight.
What is happening on P2P exchanges?
On the world's largest peer-to-peer bitcoin trading platform, LocalBitcoins, there are five offers for bitcoin in Zimbabwe, at the time of writing, with a total supply of less than USD 30,000 (excluding the off-market bid that no one will trade on). Interestingly, one seller is willing to part with bitcoin in exchange for the newly re-introduced Zimbabwean dollar (ZWL). One Zimbabwean dollar is worth around USD 10 if you believe official rates.
On the bid side, there are five traders who are willing to purchase a combined total of almost USD 250,000. One buyer is willing to buy up to ZWL 100,000 worth of bitcoin (BTC).
Paxful, which has managed to establish itself as one of the most popular peer-to-peer exchanges in Africa, also markets bids and offers for Zimbabwe-based users. On first glance, there seems to be more activity in the Zimbabwean bitcoin market than on LocalBitcoins with dozens of listed advertisements. Closer inspection, however, shows that there are no cash in person, EcoCash or local bank transfer purchase options that local Zimbabweans would typically use to trade bitcoin. There are also no available advertisements for transactions in the Zimbabwean dollar (ZWL). Zimbabweans are seemingly not using the platform.
Coindirect, an up-and-coming peer-to-peer exchange operating in Africa, showed no bids or offers in Zimbabwe while Remitano only had one small buyer located in Zimbabwe at the time of writing.
Interestingly, little-known peer-to-peer exchange, Cryptogem, which launched operations in Zimbabwe in November 2018, shows more activity. Around a dozen traders are offering to buy and sell BTC for EcoCash and other digital payment methods.
When looking at peer-to-peer exchanges, it is important to note that not all traders who buy and sell bitcoin in Zimbabwe are necessarily also located there. For example, traders using payment methods such as PayPal, for example, can be based anywhere in the world provided they use the U.S. dollar or another major fiat currency for the bitcoin transaction.
Therefore, the limited amount of bid and offers on the continent's most popular peer-to-peer trading platforms may be overstating Zimbabwean bitcoin trading activity on these platforms.
If not on P2P exchanges, how are Zimbabweans trading bitcoin?
Zimbabwe has been home to a bitcoin exchange since 2014 when Golix (previously known as Bitfinance) opened its doors to provide a bitcoin trading platform for local bitcoin users. In early 2018, Golix stated that it has grown its userbase to over 50,000 and has experienced USD 20 million in transaction volume in the three years since its launch.
Despite the regulatory pushback against bitcoin, Golix managed to grow its platform and userbase and announced that it will expand into South Africa, Kenya, and Uganda after a successful ICO (initial coin offering) in 2018. In May 2018, however, the exchange was ordered to shut down by the country's central bank. Despite a high court overturning the decision in the same month, Golix decided to shelve its Zimbabwean exchange business.
Zimcoin, another Zimbabwean bitcoin exchange, launched in 2018 but is currently not operational. According to its website, Zimcoin plans to reopen its doors at the end of August.
The void in local exchange activity and seemingly low trading activity on leading peer-to-peer exchanges, the only remaining avenue for Zimbabweans to buy and sell bitcoin is on a peer-to-peer basis on via WhatsApp and Telegram. Direct peer-to-peer trading via messaging apps is very popular across the continent and active trading groups are also found in the Southern African nation.
Terence Zimwara, a Zimbabwean journalist following the cryptoasset industry, told Cryptonews.com:
"There are [chat] groups where trades are conducted and they are invitation only. Here both sellers and buyers can advertise."
Don't believe the hype?
While it is impossible to find out what kind of bitcoin trading volumes Zimbabwe is really seeing due to the peer-to-peer nature of the majority of its local bitcoin trade, it seems that media reports about bitcoin thriving in Zimbabwe are overstating the real impact of bitcoin in the country.
The "bitcoin is saving Zimbabwe" narrative may make for a great story but the reality is that bitcoin usage in the South African country is lower than in other African bitcoin economies, such as South Africa, Kenya, and Nigeria, despite the reasons for adopting bitcoin being more pressing in Zimbabwe.
When asked about the size of the local crypto community, Zimwara said:
"I would say the crypto community is growing but for me, it is still in the hundreds of people. However, just like the size of the foreign currency black market here, no one can really tell the size of the crypto community because people have gone underground."
When asked about the recent media hype around bitcoin in Zimbabwe, Zimwara responded:
"A few weeks ago we were amazed by a story that bitcoin was selling at a huge premium of USD 79,000! Of course, there was a retraction of some sorts. Apparently, the writer may have been referring to the local Zimbabwe dollar equivalent when he wrote that figure. I know bitcoin trading happens like this: a buyer pays the current price plus a premium of between 7% and 10% on top and all that is settled in USD cash. However, if the seller prefers receiving the funds either in cash or in a mobile money wallet like EcoCash, it is then when the exchange rate is applied."
"For instance, if I want to buy BTC using local currency and the current price is USD 10,000 and the seller wants 7%, I will have part with ZWL 107,000 at the current exchange rate of USD 1:10 ZWL. There is a premium but not as high as some might think," he added.
While Zimbabwe has one of the highest internet penetrations in Africa (which generally correlates with bitcoin adoption on the continent), the recent ban of foreign currency use plus the regulatory pushback against cryptocurrencies by the Reserve Bank of Zimbabwe (RBZ) makes trading bitcoin and other digital assets more challenging than in most other places across the globe.
A combination of increased awareness about cryptocurrencies and the ability for local bitcoin exchanges to operate would be required for bitcoin adoption to truly spread in Zimbabwe, concluded Zimwara.
---