AI Crypto Signals Platform yPredict Secures $3.2 Million in Funding – How Does it Work?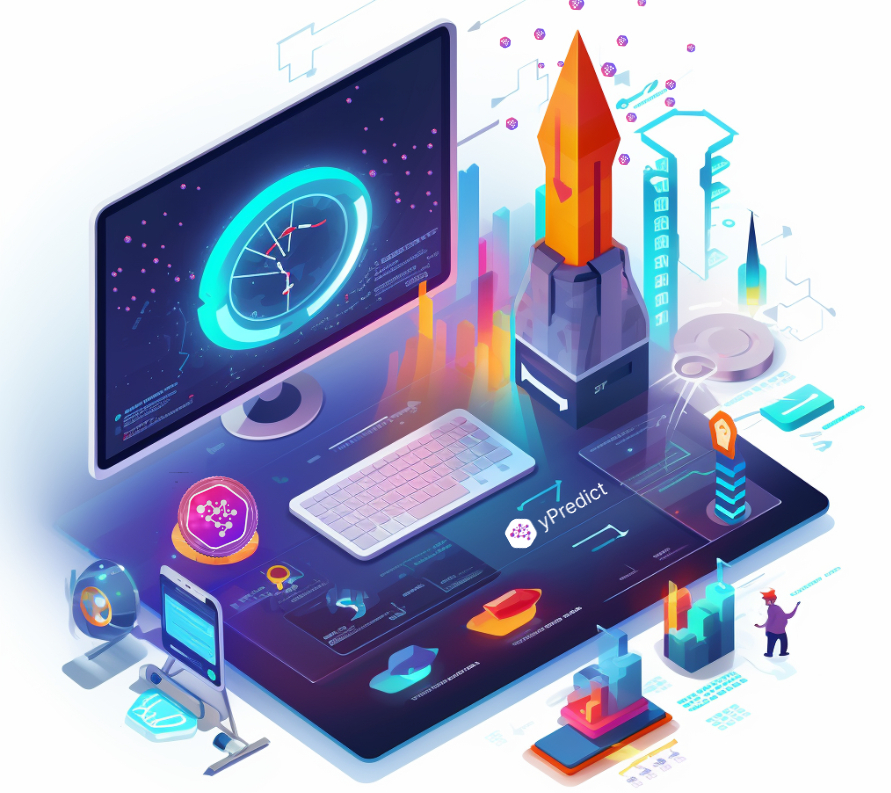 Crypto signals are like road signs in the digital currency highway. They guide investors by suggesting when to buy or sell a cryptocurrency. Given the unpredictable nature of crypto markets, these signals are essential tools for traders.
However, while some platforms offer reliable crypto signals, others are involved in dubious activities, causing significant financial losses for unsuspecting investors.
For those looking to make informed and safe decisions in cryptocurrency trading, a trustworthy platform signaling potential investments in cryptocurrencies is invaluable. yPredict, a new player in this field, has recently reached $3.2 million in its presale phase, meaning it will have plenty of funding for its roadmap. What does this platform offer, and how does it stand out?
Spotlight on yPredict
yPredict is still in its developmental phase but promises to bring a unique blend of technology and finance expertise to investors. Its foundation is built on improving crypto signals with artificial intelligence, providing a more precise and data-driven approach to cryptocurrency trading.
Benefits of yPredict:
Data-Driven Decisions: yPredict seeks to offer insights rooted in data analysis. For traders, this means making decisions not based on gut feelings, but hard, reliable data.
Bridge Between Experts and Traders: The platform will not just be a tool. It's a meeting ground for AI experts, financial analysts, and everyday traders.
A Marketplace for Predictions: Financial data scientists will have the chance to share their predictive models with others, creating a beneficial environment for both experts and traders.
Within the yPredict platform, the YPRED token has a significant role. Built on the Polygon Matic chain, this token is more than just a digital currency. Token holders can:
Analyze different coins and gain insights.
Subscribe to predictive models in the yPredict marketplace.
Participate in platform voting and decision-making.
Stake their tokens, with yPredict's staking pools being unique in their liquidity sources.
yPredict's Unique Offerings
yPredict's strength lies in its unique approach. yPredict focuses on:
Pattern Recognition: The platform will be able to automatically identify over 100 chart patterns, offering traders insights with a given confidence score.
Sentiment Analysis: By studying news and social media content, yPredict will provide an overview of the general sentiment surrounding a particular cryptocurrency.
Indicator Analysis: Instead of overwhelming traders with countless technical indicators, yPredict will filter and present only those with a proven track record.
Transaction Analysis: Every transaction data point will be scrutinized, ensuring traders get the most accurate insights possible.
yPredict's suite of products promises to cater to various trading needs:
yPredict Marketplace: A hub connecting AI developers with traders. By subscribing to models, traders can receive real-time insights, and developers can earn from their expertise.
yPredict Analytics Platform: A tool that simplifies the complex world of financial analysis, making it accessible for everyday traders.
Market Predictions Platform: A free resource for price predictions, powered by both yPredict's advanced models and those from trusted external developers.
With the secured funding, yPredict is gearing up to carve out a niche in the crypto market. As it works towards its launch, many in the crypto community await a platform that promises to blend the best of technology with financial insights.
---