A Crypto 'Coin Run' Could Be Brewing in South Korea
A leading South Korean media outlet and industry experts have warned that a "coin run" could take place next month as the likelihood of a mass of crypto exchange closures increases.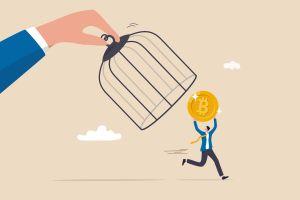 In a video report, the national broadcaster KBS reported that a glut of crypto liquidations could be on the cards in the coming weeks as scores of exchanges shut up shop.
The South Korean market-leading crypto exchange Upbit has become the first trading platform to apply for an operating license this week. But per the terms of the nation's first piece of crypto-specific legislation – which will become legally binding as of September 24 – all exchanges must have anti-money laundering protocols in place, obtain information security certificates and ensure that their clients all have trading platform-linked bank accounts verified by real names and social security numbers.
While Upbit, which already has the latter in place, appears to have cleared all these hurdles, only a tiny clutch of rivals is likely to follow suit.
And as the regulatory Financial Services Commission (FSC) has told exchanges that if they continue doing business without a permit after September 24, most will be forced to close unless the government grants them an eleventh-hour reprieve. As things stand, banks are unwilling to form partnerships with exchanges, with many claiming that crypto exchange-related business is not worth the risk.
KBS reported that experts now fear that "some small and medium-sized exchanges are concerned" that customers will look to withdraw all of their funds from their platforms all at once – a fact that could overwhelm their systems and KRW reserves, with a massive spate of crypto-to-fiat liquidations also likely.
"Large-scale" sell-offs and withdrawals are almost inevitable at this stage, the media outlet hinted, adding that this all "means that the possibility of a so-called 'coin run' is not small."
Nobody can predict the size of this "coin run," however, as nobody knows how much money and crypto is currently held on South Korea's smaller exchanges.
Kim Hyung-joong, the chairman of the Korean Society of Fintech and a Korea University professor, told the network:
"It is regrettable that there are no statistics on how many investors there are and how much damage could be caused in the future."
Investors in the country have told Cryptonews.com that they face a nervous wait as the deadline approaches.
The FSC has stated that "one or two" trading platforms could also submit their applications before the end of August. But the likelihood of more joining this number appears increasingly slight. The FSC has turned down industry requests to extend the deadline, with political efforts to make legislative changes also running out of time.
In the same report, Im Yo-Song, the Chairman of the Korea Digital Asset Business Association, stated:
"[Exchanges] are still knocking on banks' doors. However, the banks have no intention of reviewing our applications now and no intention of accepting them. Therefore, as things stand, there is no way for us to meet the regulatory requirements."
____
Learn more:
- All of South Korea's Crypto Exchanges Fail their Regulatory Audits
- 'Nerve-wracking' Wait for S Korean Crypto Investors, 70% of Crypto Firms' Sites Down
- South Korean Crypto Exchanges Plead for 6 Months of Regulatory Mercy
- S Korean Regulator to Force Crypto Overseas Exchanges to Abide by its Rules
- Smaller South Korean Crypto Exchanges Begin to Shutdown, Suspend Services
- Signs of a Crypto Regulatory Climbdown from South Korea's Ruling Party
---