S Korean Regulator to Force Crypto Overseas Exchanges to Abide by its Rules
The top South Korean financial regulator has effectively blocked overseas crypto exchanges from operating in the nation if it can be proved they are actively targeting users based on South Korean soil.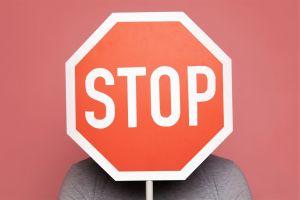 According to Chosun and Seoul Kyungjae, the regulatory Financial Services Commission (FSC), which has been handed almost total control over policing exchanges, has sent letters to 27 crypto exchanges that it feels actively target South Koreans, informing them that they could be subject to sanctions if they do no cease chasing after South Korean business.
The move appears to be a direct response to a challenge put to regulators about exchanges like Binance at a parliamentary committee hearing earlier this month.
Platforms such as Binance enjoy enormous popularity in South Korea, and the regulator suggested that investigations could be launched into companies that fail to comply with the regulations, while websites access could be blocked. And experts claimed that this will be the key weapon the regulators use in their fight against unchecked crypto-related activity.
Janet Cho, a Seoul-based IT journalist, told Cryptonews.com:
"Government-ordered IP blocks have proved very effective for restricting access to sites identified as being linked to gambling and pornography [both of which are technically illegal in South Korea]. Of course, some will seek to get around this with VPNs, but not that many Koreans use VPNs – particularly the older, less tech-savvy crowd that has only recently got into crypto."
Exceptions will be made for companies that complete a registration process with the Financial Intelligence Unit (FIU), the FSC agency that will carry out the active policing of trading platforms after September 24. However, with just months to go before the deadline and a whole host of hoops to jump through for any exchange hoping to register, the likelihood of any major overseas exchange without a South Korean branch even applying seems slim at best.
Chief among the concerns will be the fact that exchanges must partner with domestic banks to ensure real-name, anonymity-free transactions – and have their business models rigorously scrutinized and risk-assessed by both partner banks and regulators. Not a single South Korean exchange has yet completed this process – not even the heavily backed, highly profitable "big four" domestic exchanges: Bithumb, Upbit, Coinone and Korbit. Banks claim that even these platforms could struggle to get over the line in time.
Cho agreed it was "very unlikely" that any of the 27 exchanges the FSC contacted would apply for a permit, and yet less plausible that any exchange would be able to find a banking partner in time. She explained:
"I can't speak for any exchange, but if I were them, I'd just stop actively targeting South Korean customers than try to rush a deal like that through with a typically very risk-averse domestic bank."
Offenders have been told that they will face jail time of up to five years and fines of almost USD 44,000 if they fail to stop targeting South Korea-based customers.
The FSC added that no overseas exchanges have yet obtained regulatory permission to continue targeting South Koreans. It also advised South Koreans with funds on overseas crypto exchanges to withdraw their fiat and tokens before September 24 or risk future losses.
____
Learn more:
- Korean Regulators Want to Police All Int'l KRW Trading Crypto Exchanges
- South Korean Crypto Exchanges Ready for Legal Fight Amid Closure Threats
- Crypto Exchange Korbit Charged for 'Excessive Customer Data Collection'
- S Korean Regulator to Banks: Stop Grumbling About Crypto Market Risk
- Government, Police to Inspect all 60 of South Korea's Crypto Exchanges
- Regulator Extends South Korean Crypto Exchanges' AML Window by 6 Months
---