3 Reasons The Terra Luna Price May Go to $0 and 3 Better Altcoin Alternatives
Disclosure: Crypto is a high-risk asset class. This article is provided for informational purposes and does not constitute investment advice. By using this website, you agree to our terms and conditions. We may utilise affiliate links within our content, and receive commission.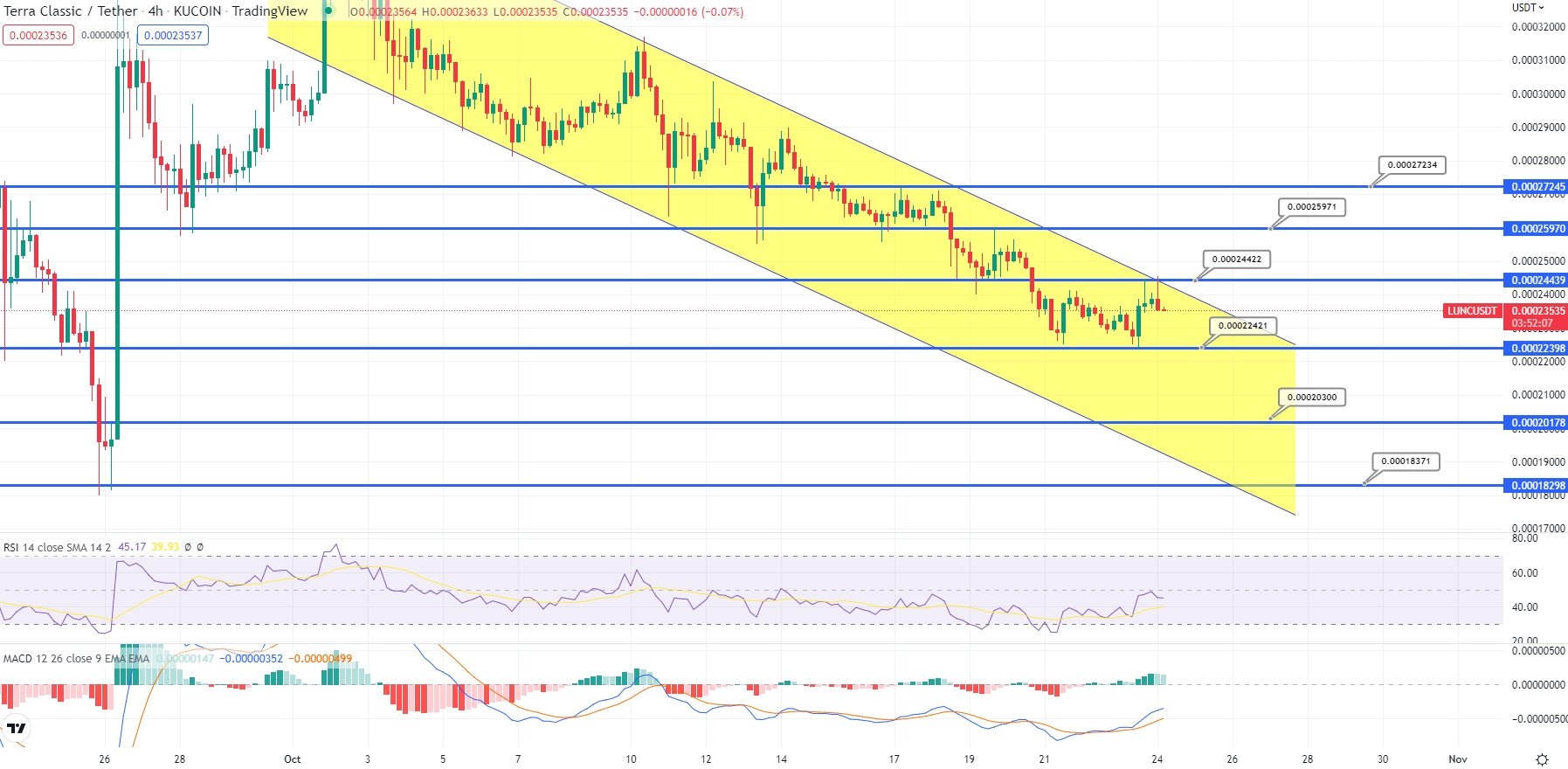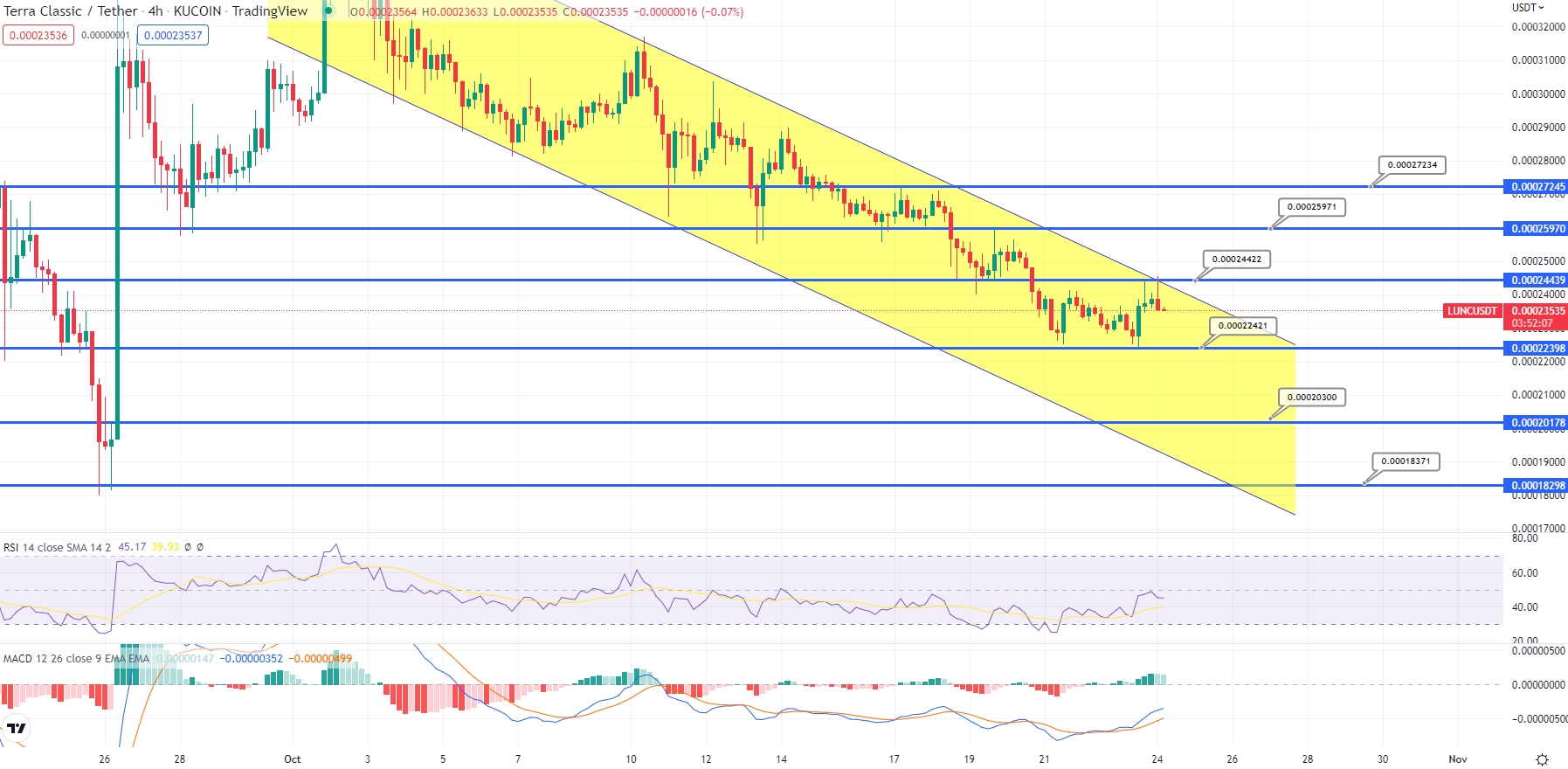 Terra Luna's price has been consolidating near $2.42 for some time now, and investors are wondering if it will recover or continue to fall until it reaches $0. Furthermore, what alternatives do we have if Terra fails to recover?
Terra Luna Price & Tokenomics
Terra is currently trading at $2.43 with a 24-hour trading volume of $184 million. Terra has increased by over 2% in the last 24 hours. CoinMarketCap currently ranks #105 with a live market cap of $309,406,063 USD. The circulating supply is 127,475,474 LUNA coins, and the maximum supply is not known.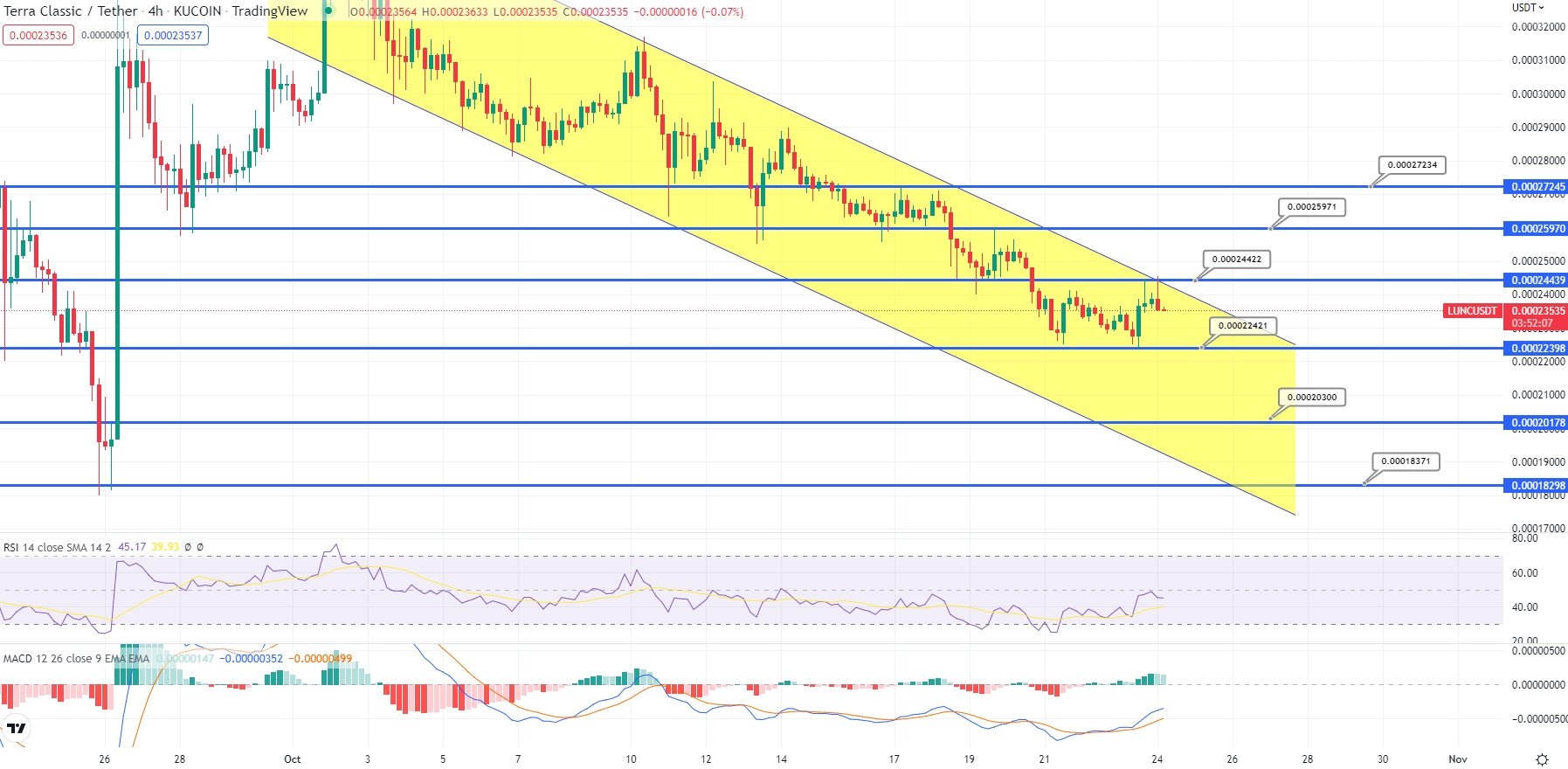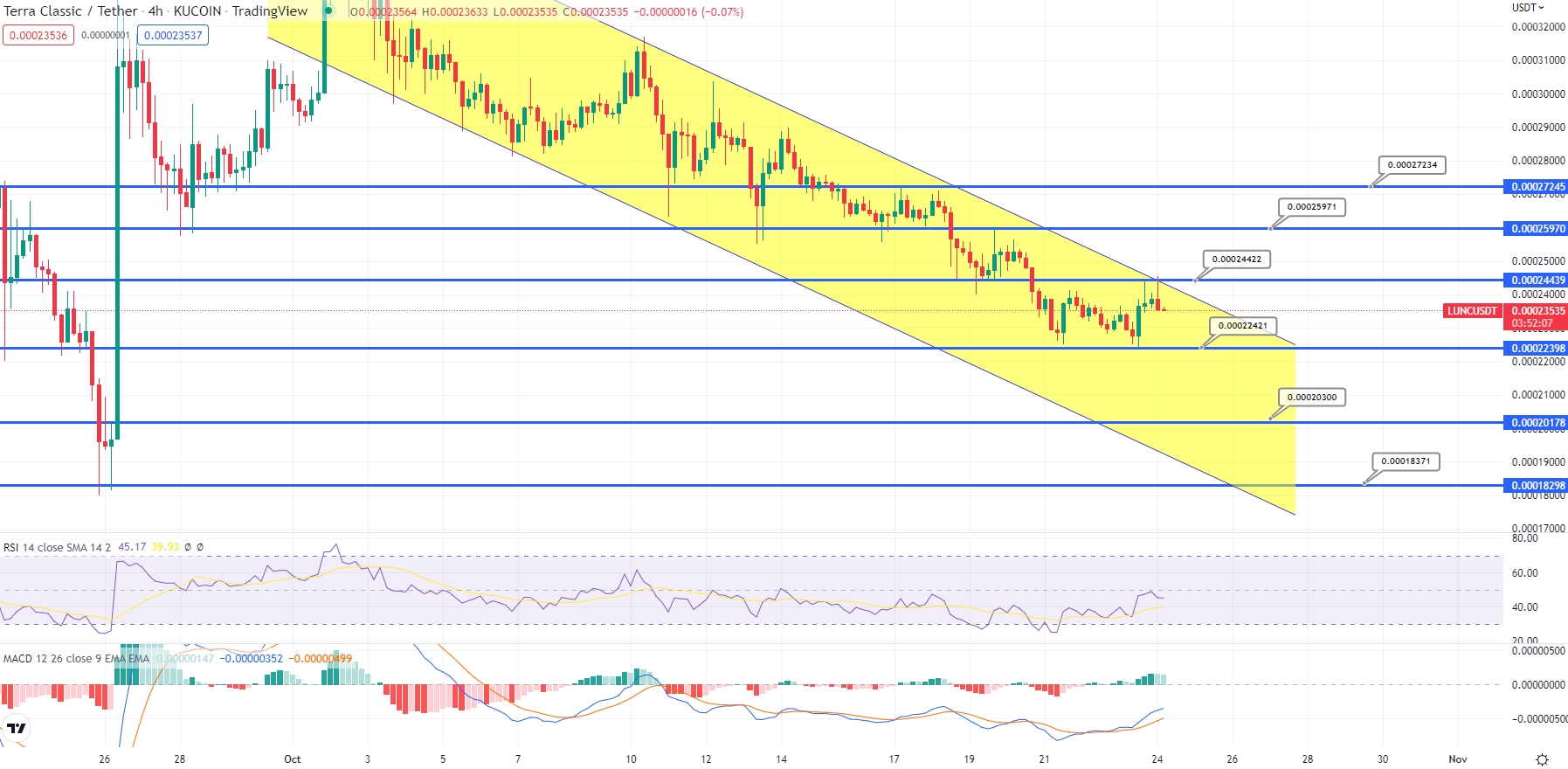 Terra Luna Expansion Strategy
The Terra ecosystem governing team, consisting of LUNA and LUNC, has unveiled a new expansion strategy for the ecosystem. After the devastating disaster, the team adopted this plan to try to revive Terra's environment.
Remember how the Terra scandal shook the crypto sector, wiped out billions of dollars, and drove some crypto service providers out of business?
New Agora post: Terra Expedition | An Ecosystem Expansion Program.

Join the conversation here: https://t.co/qdqe1cvRQm.

Preview: Terra Expedition | An Ecosystem Expansion Program

Summary: The Terra Expedition is a revised iteration of the Developer Minin…

— Terra Governance Alerts (@terra_agora) October 17, 2022
The creators of the Terra ecosystem proposed a revised expansion plan to foster ecosystem growth and address criticisms of the original plan. As part of this initiative, participants would get 95,000,000 LUNA, or around $248,000,000.
In the original idea, 80% of the 100 million LUNA would have been allocated to mining rewards for developers. However, it is thought that only a handful of projects have significant total value locked (TVL) on the protocol.
1/ 📣 Attention #LUNAtics, a new proposal has just been posted on Agora outlining a new ecosystem expansion program – The Terra Expedition 🌍 https://t.co/wW92766GXj

— Terra 🌍 Powered by LUNA 🌕 (@terra_money) October 17, 2022
In addition, there would be no incentive for healthy competition or equitable distribution of mining revenues under this scheme. The new proposal reduces the miners' earnings from 80 million LUNA to 20 million LUNA. Moreover, 50,000,000 LUNA would also be reallocated as liquidity mining awards to promote the growth of decentralized exchanges on the Terra ecosystem.
3/ You can find the full details of the proposal and make your voice heard in the community discussion by visiting Agora 👇https://t.co/7YQCXXB3cc

— Terra 🌍 Powered by LUNA 🌕 (@terra_money) October 17, 2022
Furthermore, every year, incentives totaling 20,000,000 LUNA would be given out to developers. On top of that, 5,000,000 LUNA will be dispersed to the community as a growth incentive.
Yet the uncertainty of the expansion plan is hitting the Terra LUNA price and may keep it under pressure in coming days.
Drastic Dip in LUNA's TVL
According to DefiLlama's numbers, Terra had a total TVL of $53 million. LUNA was worth $43.86 per share, whereas LUNC was worth about $9.5 million.


TVL progress was seen as improving for LUNA, whereas LUNC went into a sharp downturn. The consistent drop in TVL demonstrates a lack of investor trust and may continue to weigh on the price of LUNA.
Terra Founder Kwon's Arrest Warrant Drives Uncertainty
There has recently been news about Kwon's arrest warrant and his movement from one country to another, which has increased market uncertainty. South Korean authorities have asserted that Terraform Labs' co-founder and CEO, Do Kwon, fled to Dubai late last month.
JUST IN: 🇰🇷 South Korean prosecutors say Terra founder Do Kwon left Singapore for Dubai last month, Forkast reports.

— Watcher.Guru (@WatcherGuru) October 20, 2022
Kwon, however, has reportedly departed the UAE and is currently in a "third" country.
Maeil Kyungjae reports that the police and the Seoul Southern District Prosecutor's Office are collaborating to find Kwon. They speculate that Kwon went through Dubai to get to a "third country," and that he may have tried to hide his "record of arrival" there.
JUST IN: 🇰🇷 South Korean prosecutors say Terra founder Do Kwon left Singapore for Dubai last month, Forkast reports.

— Watcher.Guru (@WatcherGuru) October 20, 2022
Kwon is wanted by South Korean authorities, who have also issued an arrest demand and a Red Notice through Interpol. The foreign ministry is currently revoking his passport.
3 Better Altcoin Alternatives
As a result of these events, investors are experiencing massive uncertainty and fear, which may put bearish pressure on LUNA, driving its price closer to $0. But what are some other projects in which to invest? Let us take a look!
Dash 2 Trade – Phase 2 of Presale
After raising over $1.9 million in less than a week, the Dash 2 Trade presale has moved into its second phase. This is a big win for the Ethereum-based company, which has been working on a cryptocurrency market analytics and social trading dashboard.
HAPPY MONDAY!

Simplify your crypto investing with the all-in-one intelligent Dash2Trade platform and take investing to another level! 🚀

🔥 BIG THINGS COMING YOUR WAY! 🔥

CHECK OUT OUR YOUTUBE VIDEO ⬇️https://t.co/zYFXeZbgpp pic.twitter.com/rwNKgJEcD9

— Dash 2 Trade (@dash2_trade) October 24, 2022
To generate the equivalent of $5,166,000, the D2T presale has increased the price from 0.0476 USDT to 0.05 USDT as it moves from stage 1 to stage 2 of the sale. After then, the coin will be listed on exchanges, giving early adopters a chance to make a killing.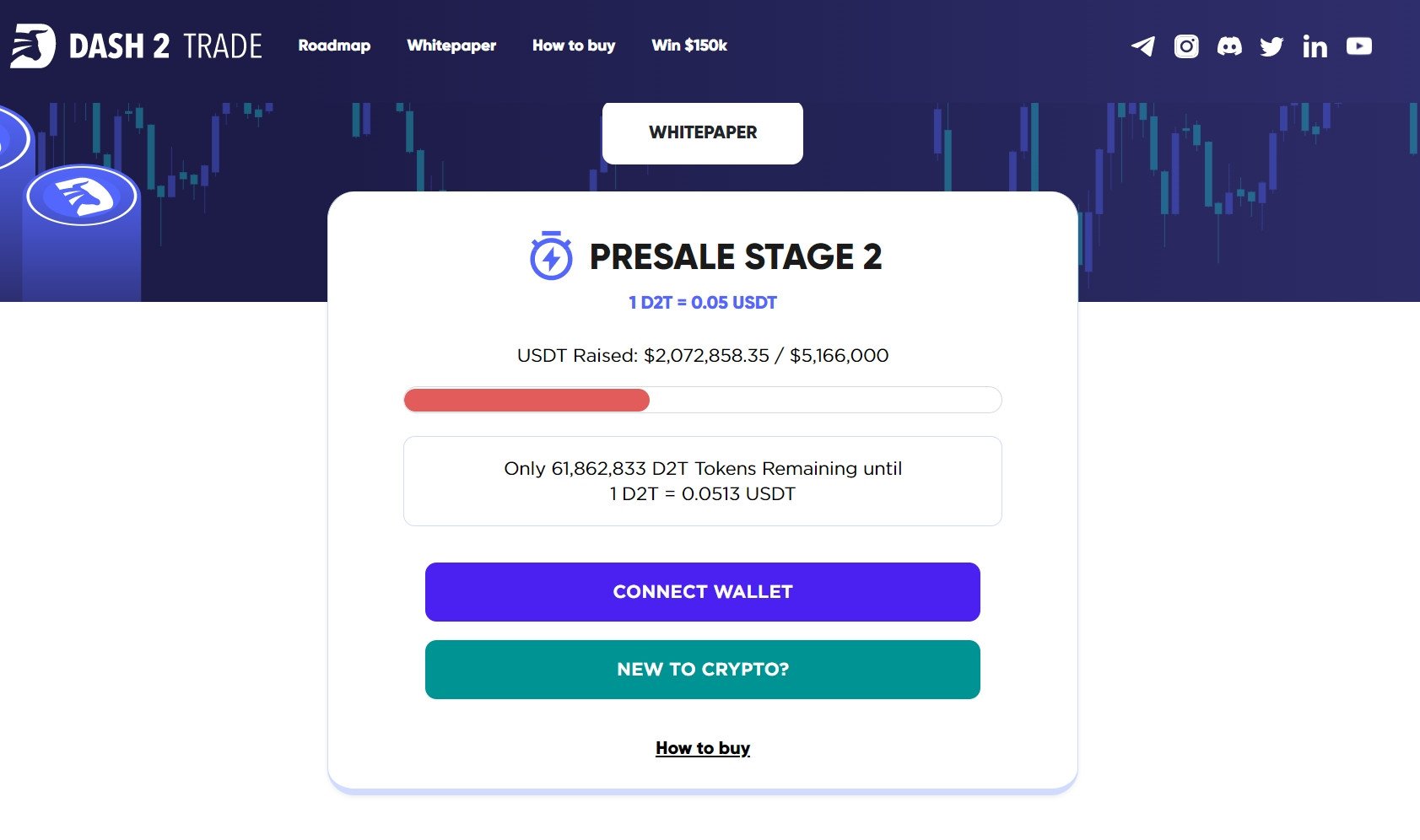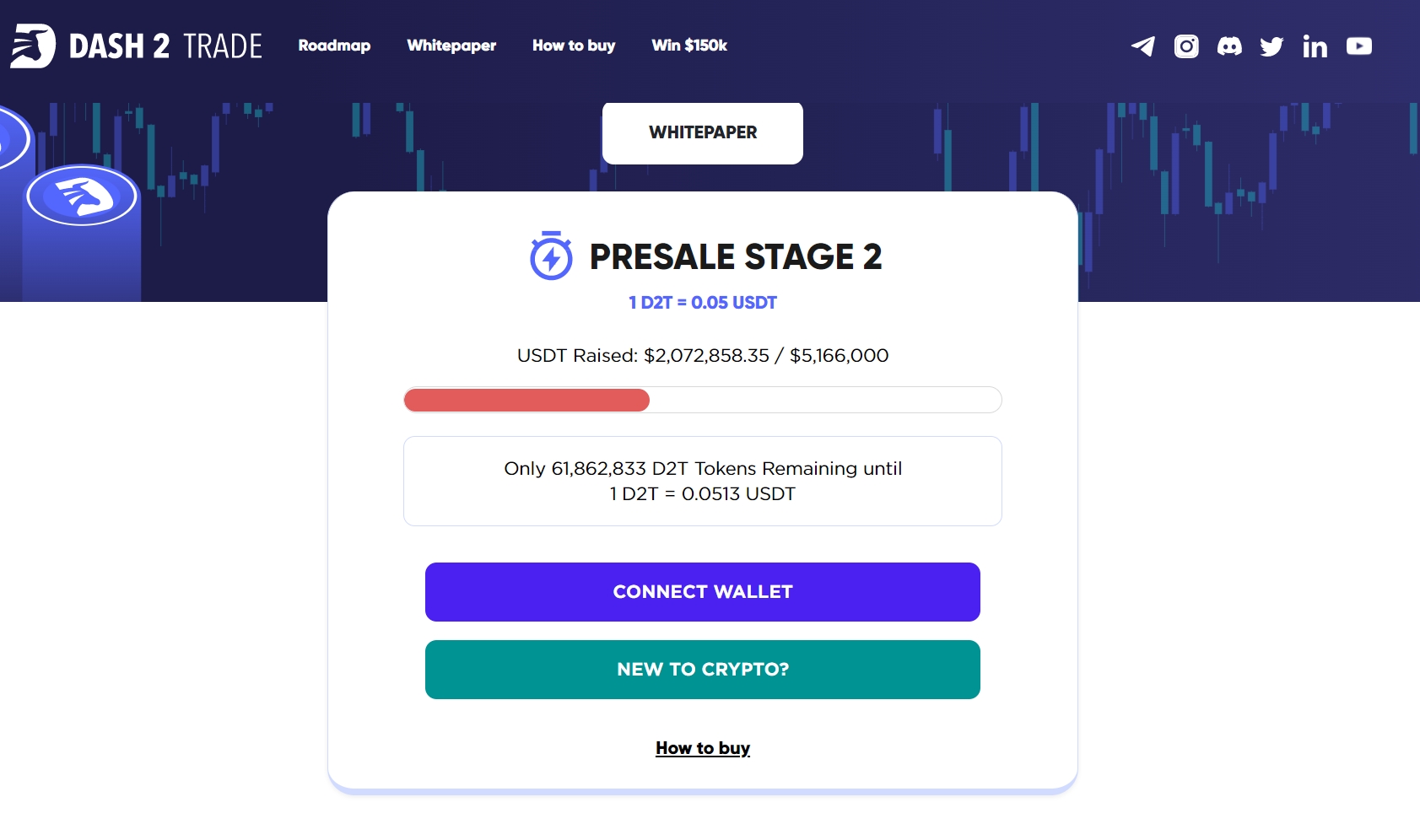 After reaching $1.8 million over the weekend, it has risen just above $2 million. It's difficult to predict how far Dash 2 Trade's popularity will spread, but the platform's solid foundations help explain why it's gaining followers so rapidly.
Dash 2 Trade is, as described in its whitepaper, a trading intelligence tool for cryptocurrency investors. Its primary benefit is an intuitive dashboard that consolidates a variety of helpful trading resources into one convenient location, including buy/sell signals, social sentiment monitoring, on-chain analyses, a strategy builder, early access to presales, listing alerts, and even trading competitions.
IMPT – Presale Raises Over $8 Million
The IMPT is a fresh new eco-friendly project that plans to cash in on the rising interest in ESG investment in order to further their climate goals and encourage people to spend in a way that minimizes their impact on the environment.
IMPT was recently featured in Crypto News as the "Best Crypto to Buy Now" 😍🔥

Thank you for the recognition! ❤️

Read the full article now ➡️ https://t.co/NDuLQdmnnl

— IMPT.io (@IMPT_token) October 24, 2022
IMPT is successfully completing its presale, raising over $8 million to help them achieve their goals and get the project off the ground. The presale is currently happening online, so anyone interested may get in on the action.


To date, IMPT's affiliate network has linked up with over 25,000 businesses, and that figure is growing at a rate of 20% per month. To put it another way, users can receive IMPT benefits in the form of cashback just by making purchases on the platform.
After receiving such awards, one has the option of selling them on the open market, saving them for the future, or exchanging them for a non-fungible token (NFT) that will serve as public proof of their commitment to environmental sustainability.
Because the IMPT must be burned in order to be redeemed, the token's value and scarcity will depreciate over time as it is burned.
Calvaria – Presale is Live
Calvaria appears to be in competition with D2T and IMPT, and it could be a good investment opportunity. Calvaria, a new card-collecting and trading game, is similar to others in its genre in that it lets players engage in simulated battles with one another.
The game prioritizes player convenience by catering to a wide audience by being distributed through both PC and mobile app stores.
Beginners don't need to have any money or cryptocurrencies stored in a wallet before they can start playing. This allows for the inclusion of people with a low level of cryptographic expertise.
However, the key factor in making the game approachable is the presence of both a Free-to-Play and a Play-to-Earn edition. People who aren't already familiar with cryptocurrencies will find this a helpful step toward the entry.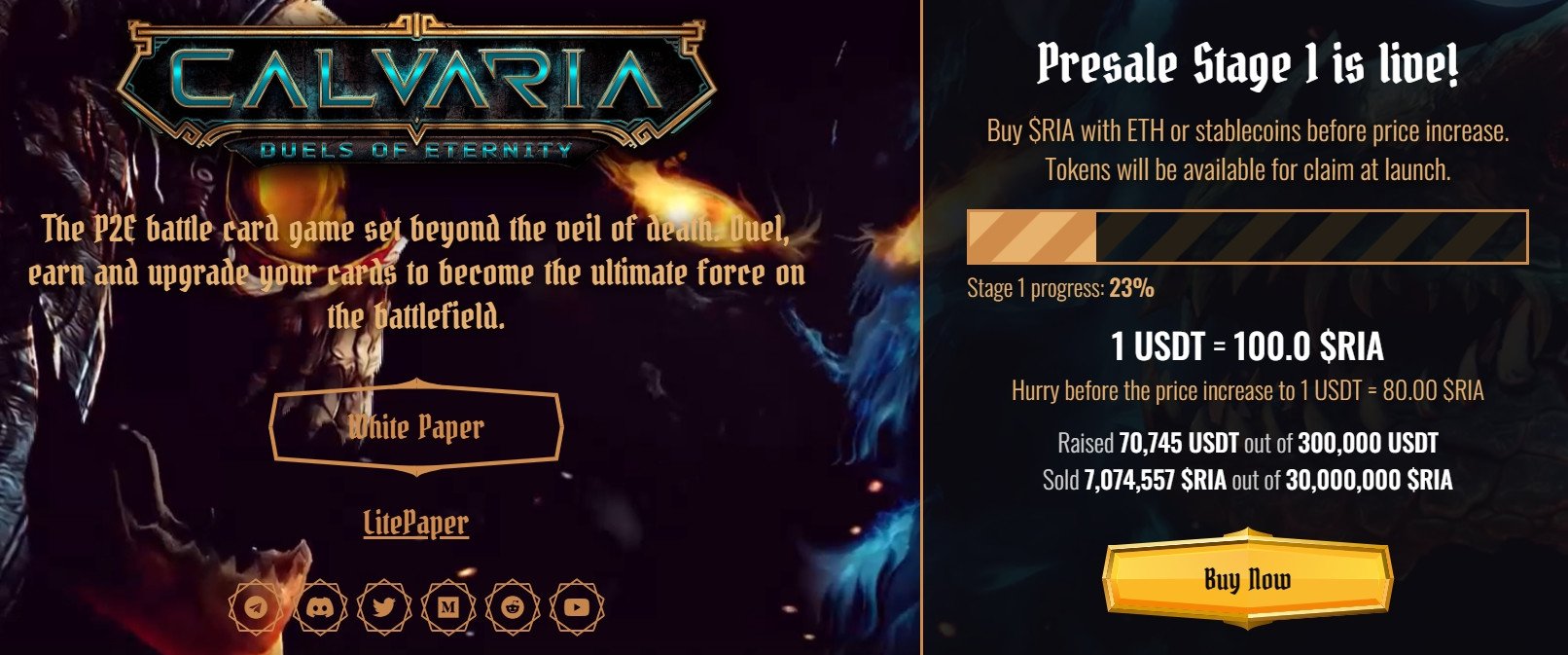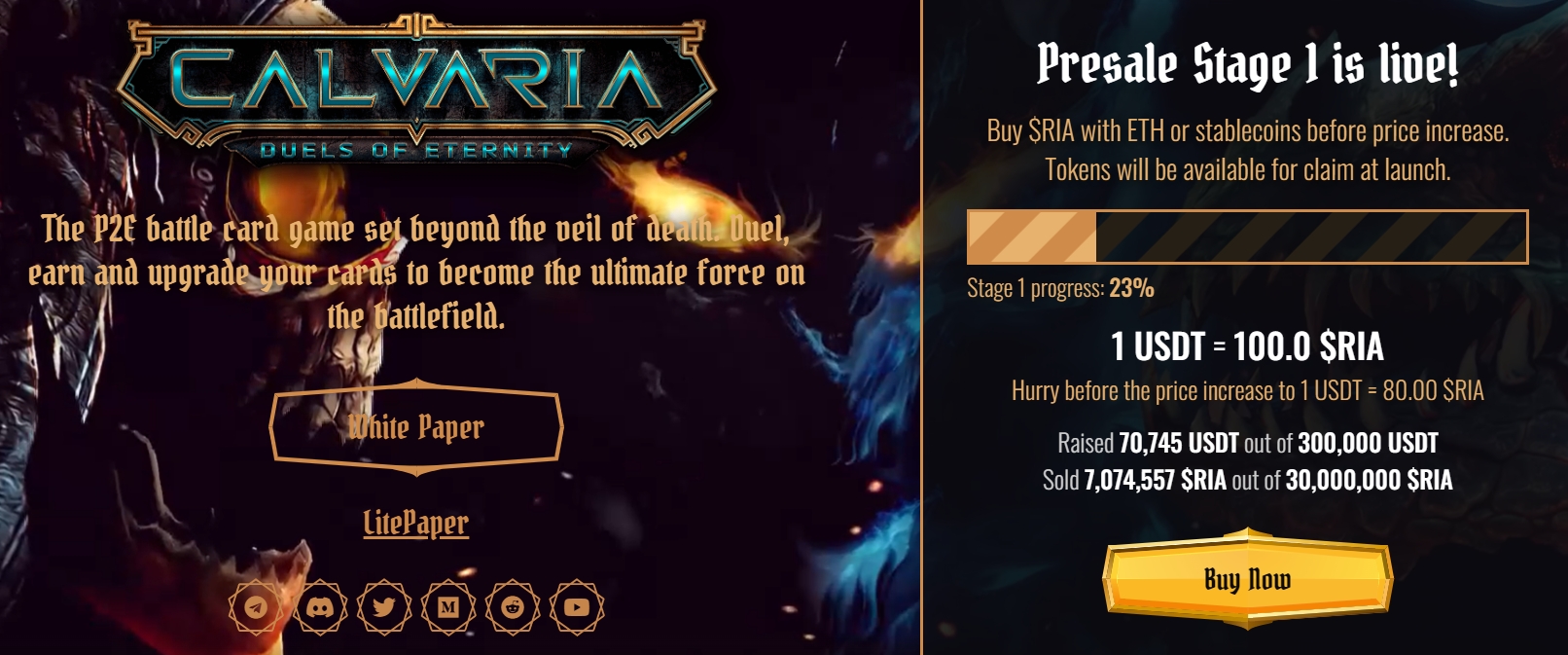 Stage 1 of the Calvaria presale has begun, and it has already raised 23% of its goal. As of this writing, the network has raised over $70,000 USDT, which is over 5% of the $300,000 USDT goal.
At present, 100 RIA may be purchased for 1 USDT, however, this ratio will shift to 80 RIA for 1 USDT in phase 2. Now is the time to get your tokens, so don't delay.
If you want to learn more, check out the whitepaper on Calvaria's site.
---