"Wild West" Days of Crypto Coming to End – Report
Disclosure: Crypto is a high-risk asset class. This article is provided for informational purposes and does not constitute investment advice. By using this website, you agree to our terms and conditions. We may utilise affiliate links within our content, and receive commission.
The "Wild West" days of cryptocurrency are nearing their end, with lawmakers across the world putting more focus into regulating the market and "toughen[ing] up the way in which markets are policed," according to BTVK Advisory, a major forensic accountancy firm.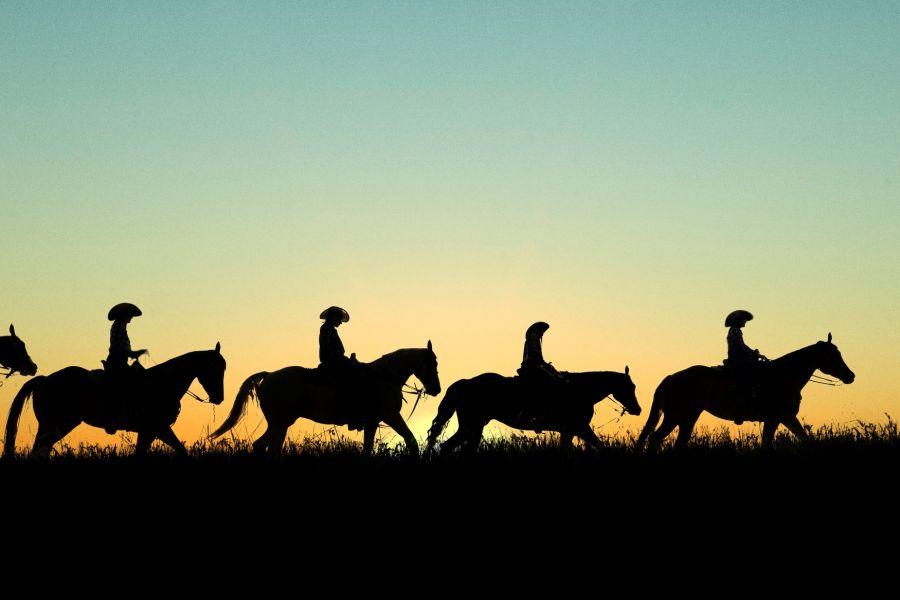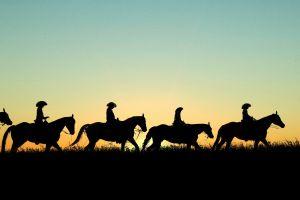 Senior accountant Alex Hodgson and director Bernard Regan argue in their latest report, published in July, that cryptocurrency markets should not be seen as a safe hiding place. The lawless period for trading digital currencies – which is ruled by the "concerns about security, price volatility and secrecy, and the tempting environment that those factors create for criminals" – is in its final phase.
Lawmakers and regulators have taken a tougher stance and are producing rules "to bring cryptocurrency exchanges into line", say the authors.
The legal and regulatory framework that applies to cryptos is evolving, since governments and regulators are updating the existing regulatory systems.
Financial investigators are becoming more skilled at tracing assets and "shining a light on some of the shady corners of the cryptoasset market", for which they can utilize many old and new tools.
Many international regulatory authorities, such as the Bank of England the Securities and the Exchange Commission in the U.S., do not recognize cryptocurrency as money.
The UK works hard to regulate digital assets. In January 2019, the UK's Financial Conduct Authority (FCA) published a Consultation Paper on cryptoassets, with a final guidance to be published by Summer 2019.
By the end of this year, jurisdictions across the EU will have to transpose the provisions of the Fifth Anti Money Laundering Directive (5AMLD) into national law, thus updating existing regulations on how to deal with the illicit use of cryptoassets. "The UK Government has committed to going significantly beyond the requirements set out in 5AMLD," according to BTVK Advisory.
Meanwhile, in an interview with Bloomberg Radio, Sheel Kohli, Chief Policy Communications Officer at AAX, a digital asset exchange, said that Facebook's Libra project has "really elevated the debate about what governments and regulators need to do about this phenomenon called cryptocurrencies." With the 2.3 billion people on the platform, he says, regulators had to take notice. That's positive for the industry, he argues, because the lack of regulations discouraged many serious investors and numerous institutions that see a demand for cryptos from their customers from coming into the space.
What we should see from the regulators is "a framework and an environment that the governments around the world agree on, which allow for the growth of this industry, which allow for people to take advantage of benefits it provides, but also ensure that there are protections in place to make sure it's not manipulated in any way", says Kohli.
Meanwhile, we have seen a number of regulators and groups moving to pose restrictions on digital assets. Just recently, there were two Libra hearings, as well as arguments that U.S. Congress can make stablecoins and Libra irrelevant, while the G7 too discussed their concerns about crypto and Libra, pledging to act quickly. Furthermore, the Internal Revenue Service (IRS), will update its cryptocurrency guidelines "in the coming weeks", and American parliamentarians have proposed a draft discussion bill, entitled the Keep Big Tech out of Finance Act, to stop major IT companies from offering financial services and issuing cryptocurrencies.
Also, after the FATF battle, the cryptoverse has less than 3 months for another regulatory fight in the UK.
In the meantime, the Department of Economic Affairs of the Government of India confirmed that the government will weigh the recommendations to ban cryptocurrencies in the country and introduce imprisonment up to ten years for dealing with crypto.
---